US midterm election 2018 trends: White, college educated voters dragging Donald Trump ratings down; more voters susceptible to shifts in national politics
Voters who matter most to Donald Trump are the ones pulling his approval numbers down and voters in at least 25 American states out of a total 50 states are more susceptible to changes in national politics with exactly two months to go for midterm elections 2018, two recent polls by FiveThirtyEight and The Economist are showing.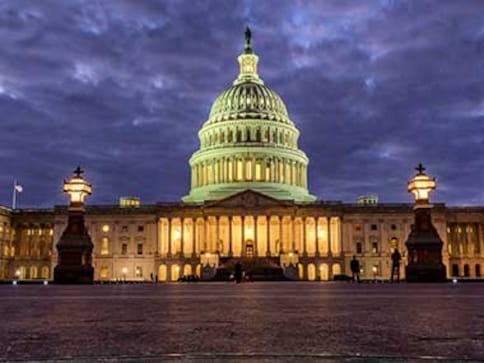 New York: Voters who matter most to Donald Trump are the ones pulling his approval numbers down and voters in at least 25 out of a total 50 American states are more susceptible to changes in national politics with exactly two months to go for midterm elections 2018, recent polls by The Economist and FiveThirtyEight are showing. There's never been a president this unpopular with an economy this good, reports Bloomberg Business.
Polls that don't favour him and don't speak to the white voter have rarely mattered to US President Donald Trump but the Economist-YouGov poll numbers go straight to the heart of the Trump base and the trend is looking "awful", reports the Economist.
The midterm election data crunch season going full steam ahead. The headline takeaways are along these lines: the House looks like it's leaning Democrat while the Senate might just stay with the Republicans. But polls that delve deeper into subplots have also begun to trickle in and layer our understanding of the shifts in voter tendencies.
Here's how the fight for control of Congress is shaping up: Democrats need a net gain of 23 seats to take control of the House. Operatives in both parties believe at least 40 seats will be competitive in November. This is how tough the Senate race looks: Democrats will still need to win the lion's share of West Virginia, North Dakota, Missouri, Montana, Indiana, and Florida plus Republican-held seats in Nevada, Arizona, and maybe even Tennessee or Texas — to get to the 51 seats they need. Democrats always had an uphill climb for retaking the Senate. Ten Democrats are up for reelection in states that Donald Trump won in 2016. Republicans are clinging to a razor thin 50-49 majority in the Senate after Senator John McCain's demise.
Like Barack Obama, now back on the campaign train, is imploring voters, the resistance to Trump is framing this as the most "consequential election" at a charged time in US politics. The result is a Democratic field with more women and minorities on the general-election ballot than ever before, several of whom are poised to make history if elected.
The Economist-YouGov poll says 49% of college-educated whites support Democratic candidates for the House and 40% support the Republicans.
In effect, what would it mean for Republicans to lose the House? "An unending series of investigations for the next two years", is what most Congress insiders expect - not very different from the final days of the Nixon presidency.
The under-40 percent Trump approval numbers are par for the course across other pollsters too: An Emerson College survey pegs Trump's support at 38%, polls from ABC News and Investors Business Daily are lower - at 36%.
What's more, the share of voters who say they "strongly disapprove" of Trump has increased by five points, from 37% to 42%, over the past few weeks - an all-time low for Trump.
Could the sum of all of these possibly affect the hardcore 20-30% of Americans who refuse to leave Trump's side. The Economist says yes. Those who are sceptical of this possibility are "missing the forest for the trees", says the newspaper.
If you insert the concept of the elastic state into this mix of poll numbers, it makes for a striking pre-poll landscape.
FiveThirtyEight's Nate Silver explains the concept the elastic state as a swing state turbocharged by its elasticity number. For every 1 percentage point the national political mood moves toward a party, the more elastic states move more than 1 percentage point towards that party. Based on this, individual elastic disctrics could vote differently in every election and year to year, says Silver.
The FiveThirtyEight team has bunged in elasticity scores of all 435 congressional districts in the United States, using data derived from a 60,000-plus person survey by Harvard University and YouGov.
The website has modelled the scores based on the probability of a Democratic or Republican voter and how much that same probability would shift based on a change in national politics. Those on the extremes - 0 percent or a 100 percent chance of voting for one of the parties - are less likely to swing compared with those down the middle.
No matter which poll you go by, history is not on Trump's side but Trump doesn't seem to care about such details; his aides say he'll spend much of the Fall holding rallies in swing states. The president's party typically suffers big losses in the first midterm election after taking office. Both the dominant trends - white voters pulling away and the longlist of 'elastic' states aren't looking good for the Republicans. Real Clear Politics which collates poll of polls trends is also reflecting this mood, at least so far.
Real Clear Politics' House map has at least 42 seats listed as toss-ups and 202 seats likely or leaning Democratic. The battle for the Senate has been defined quite clearly across polls - 10 seats will decide the winner.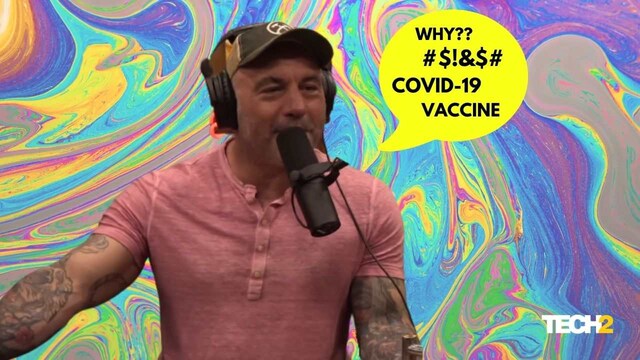 World
Rogan is a famous, rich, white male living in one of the most developed countries in the world with access to quality healthcare during the pandemic.
Arts & Culture
Red Sparrow, published in 2013, was a neo-Cold War tale that introduced readers to CIA man Nathaniel Nash and to the former Russian ballerina Dominika Egorova, recruited by her uncle as a 'sparrow,' trained in the art of 'sexpionage - sexual entrapment, carnal black-mail, moral compromise.'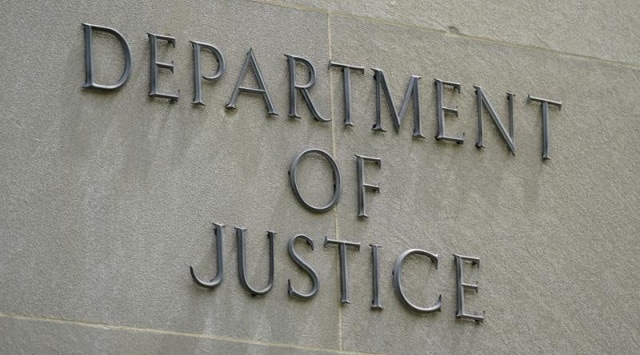 World
The records' seizure was approved by Justice Department leadership last year.