US marks anniversary of 1989 Tiananmen protests, urges China to disclose number of deaths; Beijing hits back
China lashed out at the United States after it marked the anniversary of Tiananmen protests by urging Beijing to disclose casualty numbers in the crackdown.
Beijing: China lashed out at the United States on Monday after Washington marked the anniversary of the 1989 Tiananmen protests by urging Beijing to disclose how many people were killed in the crackdown.
United States Secretary of State Mike Pompeo issued a statement to "remember the tragic loss of innocent lives" on 4 June, 1989, when the Communist Party sent tanks to quash the peaceful demonstrations around Tiananmen Square in Beijing.
Open discussion of the crackdown is forbidden in China, where hundreds -perhaps more- died. A British diplomatic cable released in 2017 said at least 10,000 people were killed.
Pompeo quoted the dissident Liu Xiaobo, a Nobel Peace Prize laureate who died of cancer while in custody in 2017, as saying: "The ghosts of June 4th have not yet been laid to rest."
The chief United States diplomat added: "We join others in the international community in urging the Chinese government to make a full public accounting of those killed, detained or missing."
He also urged China to release those jailed for trying to keep the memory of the protests alive, and stop harassing Tiananmen participants and their relatives.
The protests are branded a "counter-revolutionary rebellion" by Chinese authorities and many on the mainland remain unaware of the crackdown due to censorship.
"The Chinese government has already come to a clear conclusion regarding the political disturbances that occurred in the late 1980s," Chinese foreign ministry spokeswoman Hua Chunying told a regular press briefing.
Pompeo's statement is "groundlessly accusing the Chinese government and interfering in China's internal affairs. The Chinese side is strongly dissatisfied and resolutely opposes this," Hua said. She said China has lodged an official diplomatic protest with the United States.
"We urge the US to abandon prejudice, correct mistakes, stop irresponsible remarks, stop interfering in China's internal affairs, and do more to develop Sino-US relations instead of doing things to undermine" them, she said.
Families of pro-democracy protesters killed in the 1989 bloodbath have recently written an open letter urging President Xi Jinping to acknowledge their suffering and "re-evaluate the June Fourth massacre". The semi-autonomous territory of Hong Kong is the only place on Chinese soil where the anniversary is openly marked with a famous vigil in Victoria Park on 4 June each year.
Subscribe to Moneycontrol Pro at ₹499 for the first year. Use code PRO499. Limited period offer. *T&C apply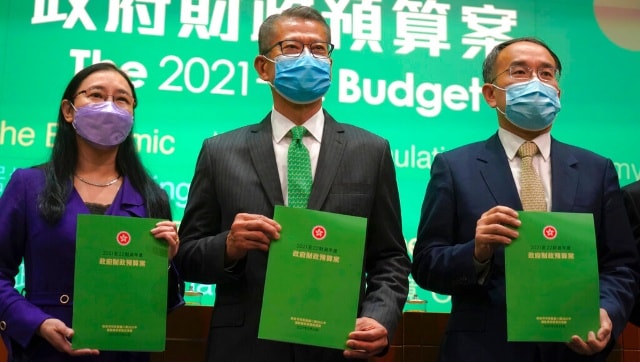 World
Finance Minister Paul Chan predicted that compared to the economic contraction of 6.1% last year, the economy is set to grow 3.5% to 5.5% this year
World
The Chinese Communist Party is presently celebrating the official 'end of extreme poverty' in the country with a massive propaganda campaign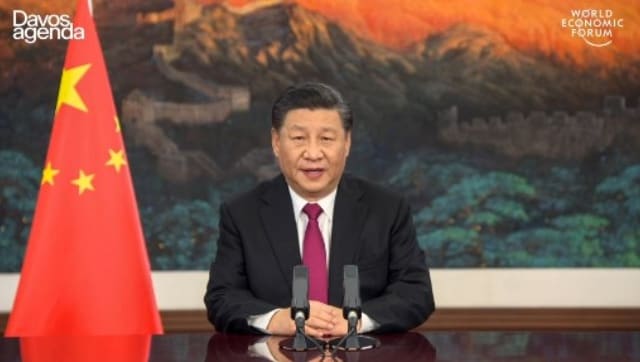 World
China is the second biggest spender of defence after the US, and plans to build a fully modern military on par with the United States by 2027