US, Israel exit UNESCO: Donald Trump's decision could cause major problems for UN agency
As US takes a further step back from UNESCO, it seems that the organisation will have readjust significantly to continue fulfilling its mandate.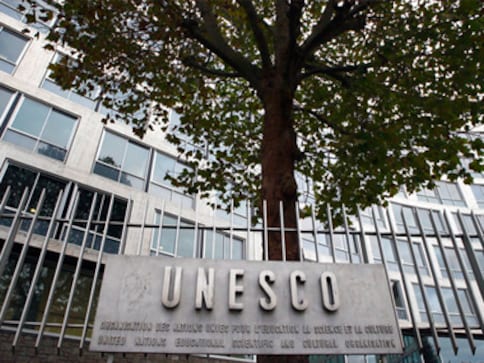 The United States announced on Thursday that it would be pulling out of the UN's educational, scientific and cultural agency (UNESCO) because of what Washington sees as its anti-Israel bias and a need for "fundamental reform" in the agency. Israeli Prime Minister Benjamin Netanyahu said Israel plans to follow suit.
The organisation is best known for its World Heritage program to protect cultural sites and traditions, but also works to improve education for girls, promote understanding of the Holocaust's horrors, and to defend media freedom.
The US stopped funding UNESCO after it voted to include Palestine as a member state in 2011, but its State Department has maintained a UNESCO office and sought to weigh in on policy behind the scenes.
The US now owes about $550 million in back payments. US State Department spokeswoman Heather Nauert said, "As many of you know, we were in arrears to the tune of $550 million or so. And so the question is, you know, do we want to pay that money? And do we want to pay more money going forward." Nauert noted that there is a US law which forbids the government to pay membership dues to any organisation that recognises Palestinian statehood. "So that's part of it, financially, OK? Second part of it is we'd like to see overall UN reform," she added.
It had pulled out of UNESCO before in 1984 when the Reagan administration said that it viewed the agency as mismanaged, corrupt and used to advance Soviet interests. President George W Bush announced America's return in 2002, but relations soured again in 2011 when Barack Obama pulled the plug on funding to the body —about 22 percent of its annual budget — after its members voted to admit Palestine as a full member.
Once a low-profile UN agency
UNESCO was once a low-profile UN agency best known for producing a list of World Heritage sites including tourist favourites such as the Grand Canyon or Cambodia's Angkor Wat, as well as running science, media and cultural programmes.
But in addition to the controversial decision to admit the Palestinians in 2011, it has been the scene of repeated diplomatic flare-ups after efforts led by Arab countries to pass resolutions critical of Israel. In May, Israel was infuriated by a resolution identifying Israel as "the occupying power" in the divided city of Jerusalem and calling on it to rescind any move changing the city's "character and status". In July, another resolution declared the Old City of Hebron in the occupied West Bank an endangered World Heritage site.
Other countries too have had issues with UNESCO as Japan threatened to withhold its 2016 dues after UNESCO included documents submitted by China on the 1937 Nanjing Massacre in its "Memory of the World" program.
US withdrawal could hurt UNESCO seriously
The membership of the UN carries with it a right to the membership to UNESCO, according to Article II of the UN Constitution. However States which are not members of the UN can be admitted to UNESCO upon recommendation of the Executive Board, by a two-thirds majority vote of the General Conference.
The US will withdraw from UNESCO under Article II (6) of the Constitution which allows for withdrawal by a notice addressed to the Director-General. This notice will take effect on 31 December, 2018. However the US will still be liable to discharge the financial obligations it owes.
In practical terms, the situation won't really change with US' withdrawal as it will become a "non-member observer state" in UNESCO, according to Vox. It will be allowed to send representatives to UNESCO meetings but will not have voting rights. However, this is what US was reduced to anyway after it pulled funding in 2011. Thus the major effect will only be in formal titles.
However, the report also quotes David Bosco, a political scientist at Indiana University who said that the symbolism could make things worse as other countries might follow their lead and stop making the payments they are obligated to. He says, "Organizations like UNESCO are always struggling to get members to pay their dues on time in any case."
In 2012, after Obama had pulled US funding, Irina Bokova, Director-General of UNESCO in a paper titled UNESCO without US Funding? Implications for Education Worldwide had said that the withholding of US dues would immediately affect UNESCO's ability to support countries in the often tremendous efforts they are making to provide universally accessible, relevant and transformative education.
Reuters wrote that UNESCO's struggles worsened in 2011 after the US pullout and it had been forced to cut programs and freeze hiring. It also quoted a said a former European UNESCO ambassador saying, "It's an organisation that has been swept away from its mandate to become a sounding board for clashes that happen elsewhere, and that translates into political and financial hijacking."
As US takes a further step back from UNESCO, it seems that the organisation will have readjust significantly to continue fulfilling its mandate.
With inputs from agencies
also read
Explainers
While Siddaramaiah and Shivakumar remain the favourites, Congress leader G Parameshwara and Lingayat faces MB Patil, Shamanuru Shivashankarappa and Eshwar Khandre could also be options for the top job in Karnataka
Explainers
The appointment of Linda Yaccarino, who will take over from Elon Musk as Twitter CEO, has revived a debate around the 'glass cliff' – a phenomenon where women and minority groups are more likely to be appointed leaders in situations of crisis
Explainers
The Congress' Sowmya Reddy was initially declared the winner in Jayanagar after all rounds of counting. However, after BJP leaders objected to 177 postal ballots being rejected on technical grounds, election officials agreed to a recount in which CK Ramamurthy prevailed