US: Indian woman, seven-year-old son found dead in their home in New Jersey, Police deny hate crime
An Indian woman and her seven-year-old son were found dead in their home in New Jersey, according to the family in Andhra Pradesh.
An Indian IT professional and her six-year-old son found murdered in their home in the US were stabbed "multiple times", law enforcement officials said on Friday but ruled out that the brutal killings were hate crime.
Sasikala Narra, 38, and her son Anish were killed at their residence in Maple Shade in New Jersey state on Tursday, said Burlington County Prosecutor Robert Bernardi and Maple Shade Police chief Gary Gubbei.
Law enforcement officials have denied the killings were hate crime or a result of bias against the Indian origin of
the victims, according to a statement provided to PTI by Burlington County Prosecutor's Office.
"Contrary to some media reports, at this point there is no indication that this is a hate crime connected to the fact that the victims are of Indian origin," the statement said. The Public Information Officer at the prosecutor's office
Joel Bewley stressed there was no information that suggests the incident was motivated by any kind of bias.
He rejected reports that claimed the victims were targeted because of their Indian-origin. Police officers were called to the victims' home just after 9 p.m. local time by Sasikala's husband after he found their bodies.
Officials said no arrests have been made and the deaths were being investigated as homicides. "The preliminary
investigation revealed that both victims were stabbed multiple times," the statement said.
Autopsies were yet to be performed
Sasikala's husband N Hanumantha Rao found the bodies when he returned home from work on Thursday evening.
The couple worked in IT fields and had been living in the US for the past 12 years, according to the family in Andhra Pradesh.
Y Sambasiva Rao, a member of Andhra Pradesh state legislative assembly from Prakasam district, spoke to representatives of Telugu Association of North America (TANA) over phone about the incident.
He said the mother and her son were strangulated to death.
This is the latest in a series of incidents involving Indian techies.
The incident comes weeks after the tragic shooting in Kansas of a 32-year-old Indian engineer Srinivas Kuchibhotla, who was killed when 51-year-old US Navy veteran Adam Purinton opened fire at him and his friend Alok Madasani before yelling "get out of my country."
Purinton had assumed the two Indian men were from the Middle East. Earlier this month, a 39-year-old Sikh man was shot in his driveway in Washington state. The gunman had reportedly told the man to "go back to your own country" before pulling the trigger.
With inputs from agencies
World
Beijing has already handed over nearly 13 million doses to the generals, who ousted Aung San Suu Kyi in February and plunged Myanmar and its healthcare system into chaos.
World
Prime Minister Modi called Harris an inspiration and invited her to India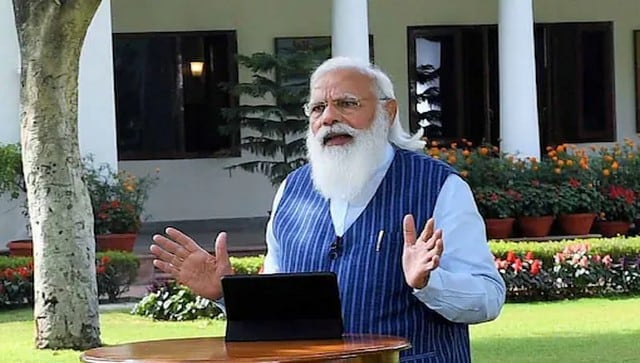 World
The CEOs were appreciative of India's reform trajectory and closer economic linkages between India and USA will benefit the people of both the nations, Modi later tweeted