US, India top list of countries seeking Facebook account details
US and India topped the list of countries which sought Facebook account details during July-December 2015.
New Delhi: US and India topped the list of countries which sought Facebook account details during July-December 2015.
"We respond to valid requests relating to criminal cases. Each and every request we receive is checked for legal sufficiency and we reject or require greater specificity on requests that are overly broad or vague," Facebook said in a report on Thursday.
While the US made 19,235 requests seeking details of 30,041 accounts, India forwarded 5,561 requests refering to 7,018 accounts.
In case of the US, Facebook provided details of 81.41 per cent requests, while it rejected half of the requests made by Indian authorities.
The social media giant also restricted access to 14,971 content in India.
"We restricted access in India to categories of content in response to legal requests from government agencies, including law enforcement agencies," Facebook Head of Global Policy Management Monica Bickert told PTI.
Facebook also restricted access to content in categories these agencies have identified as illegal that have been brought to attention by non-government entities like NGOs and members of the Facebook community, she added.
She further said: "Unless we receive a binding court order and/or a notification by an authorised agency which conforms to the constitutional safeguards, we will not remove any content brought to us by non-government entities like NGOs and others if it does not violate our community policy."
"The majority of the content was restricted as alleged anti-religious and hate speech that could cause unrest and disharmony within India," she said.
Technology firms have been pushing for greater transparency on government data requests, seeking to shake off user concerns that their data are being shared with government agencies in violation of user privacy.
India ranked second globally in restricting content on social networking platform Facebook, with 14,971 pieces of content restricted in the second half of 2015.
India stood next only to France, which restricted 37,695 pieces of content in July-December 2015, according to Facebook's Government Requests Report.
Facebook received 5,561 requests for user data and 7,018 user accounts were referenced from India in the said period, it added.
India is home to the second largest user base with over 142 million users. Facebook has about 1.59 billion monthly active users as of December 2015.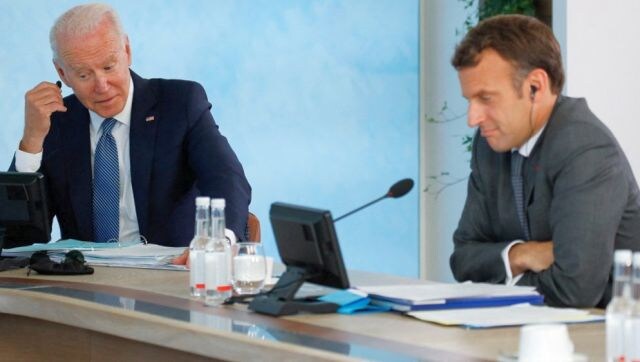 World
Paris is livid with its foreign minister saying the decision by Australia to get nuclear-submarines from America instead felt like a stab in the back
India
The author recalled feeling 'violated with the piercing looks of disdain and disapproval from fellow passengers' in a midnight bus and 'discriminated against in the country I had come to love and cherish so much — especially for what it stood for.'
Sports
A statement from the USSF said the proposed contracts had been sent to the players associations acting on behalf of the men's and women's teams, with the goal being to bring both national squads under a single collective bargaining agreement.