US hopeful of concluding defence pact with India ahead of PM Modi's visit
The US is hopeful of concluding a key military logistics agreement with India ahead of Modi's visit.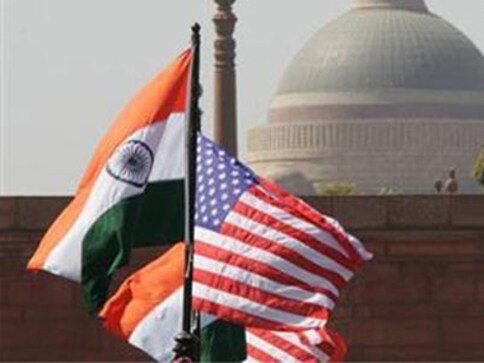 Washington: The US is hopeful of concluding a key military logistics agreement with India and making progress on other foundational pacts in the defence sector ahead of Prime Minister Narendra Modi's visit to Washington next month, a top American official has said.
"We are hopeful that progress would be made on some of the foundational agreements including the logistics agreement that might be concluded prior to the (US) visit (of Prime Minister) and we are looking to see if there are other things that we can take on board," Assistant Secretary of State for South and Central Asia Nisha Desai Biswal told members of the Senate Armed Services Committee during a Congressional hearing on India.
Biswal made the remarks while responding to questions on possibility of signing any security agreements between India and the US during the Prime Minister's visit.
Biswal said after Defence Secretary Ashton Carter's recent visit to India, the two countries are moving toward concluding a logistics exchange memorandum of understanding, which would allow the armed forces of the two countries to use each other's bases for resupply and repair.
"We are hopeful that the successful conclusion of this agreement will lead to progress on the remaining foundational agreements and allow greater interoperability in our militaries, so that we can go from joint exercises to coordinated operations in the Indian Ocean," she said on Tuesday.
Modi is coming to the US on the invitation of US President Barack Obama for a meeting at the White House on 7 June. He has also been invited by House Speaker Paul Ryan to address a joint session of the Congress.
"We have already strengthened our security cooperation in a number of key fronts and certainly (Defense) Secretary Carter's visit earlier this year was key in advancing many of those things," Biswal said in response to a question from Senator Ben Cardin, Ranking Member of the Senate Foreign Relations Committee.
"We are looking at what additional areas we can engage in to deepen that cooperation. We just launched the maritime security dialogue. We have undertaken a great a deal of activities in terms of co-production and co-development of various next generation technologies. We are looking to see if there are additional things that we can conclude during the Prime Minister's visit," Biswal said.
In recent years, the United States has become one of India's largest defence suppliers, totalling nearly USD 14 billion and up from less than USD 300 million eight years ago.
These sales include C-130 and C-17 transport planes, Poseidon (P-8) maritime reconnaissance aircraft and Apache attack and Chinook heavy-lift helicopters.
The deal for those helicopters was just finalised last September and will support thousands of American jobs, Biswal said.
"These deals not only increase interoperability between our armed forces, they also help buttress the growing economic ties through partnership and cooperation between our nations," Biswal said.
In her testimony before the Senate Foreign Relations Committee, Alyssa Ayres, senior fellow for India, Pakistan, and South Asia at the Council on Foreign Relations, said the transformation in defence and strategic ties with India stands as one of the great changes of the past fifteen years.
"India went from seeing Russia as its primary defence partner to diversifying its suppliers, and from a limited defence relationship with the United States to one in which it exercises more with US forces than with any other country," Ayres said.
"India recently participated in this year's Red Flag held in Alaska, took part in the Rim of the Pacific Exercise (RIMPAC) last year, and will do so again this year," she said.
Sadanand Dhume of American Enterprise Institute said despite occasional hiccups, US-India ties have witnessed a steady upward trajectory since the late 1990s.
India conducts more military exercises with the US than with any other country.
Over the past 10 years, total US defence sales to India have grown from USD 300 million to approximately USD 14 billion.
India now has 10 heavy lift C-17s, the largest fleet outside the US, he said.
"Military exercises are also growing in complexity. Last year, Japan joined the US-India Malabar naval exercises as a permanent member. Since 2012, India has also participated in PACOM's Rim of the Pacific Exercise (RIMPAC), the world's largest international maritime warfare exercise," Dhume said.
"Thanks in large part to the efforts of Defense Secretary Ashton Carter, the Defence Technology and Trade initiative also shows promise as the two countries move toward co-production and co-development on six projects spanning protective clothing for soldiers to aircraft carriers," Dhume said.
First Cricket News
Umesh, along with Mohammed Shami, and Hanuma Vihari all of whom got injured during the Australia tour, were back in the 15 that needed to be announced as per ICC squad protocol.
World
The planned celebration will be the largest event of Biden's presidency and is designed to demonstrate the nation's victory over the virus as COVID-19 cases and deaths drop to levels not seen since the first days of the outbreak.
Sports
President Joe Biden's administration has declined for months to present its position on a possible boycott.