US hails end of Islamic State's 'vile occupation' in Iraq, warns fight against terrorism is far from over
United States hailed the end of the Islamic State group's 'vile occupation' of Iraq on Saturday
Washington: The United States hailed the end of the Islamic State group's "vile occupation" of Iraq on Saturday after the Baghdad government declared victory in a three-year war, but warned that the jihadists still posed a threat.
"The Iraqi announcement signals the last remnants of (Islamic State)'s self-proclaimed 'caliphate' in Iraq have been erased and the people living in those areas have been freed from (Islamic State)'s brutal control," State Department spokeswoman Heather Nauert said.
"The United States joins the government of Iraq in stressing that Iraq's liberation does not mean the fight against terrorism, and even against (Islamic State), in Iraq is over," Nauert added in a statement.
"We must be vigilant in countering all extremist ideologies to prevent the return of (Islamic State) or the emergence of threats by other terrorist groups."
Islamic State seized vast areas north and west of Baghdad in a lightning offensive in 2014, and at its height endangered Iraq's very existence.
Iraq fought back with the support of an air campaign waged by a US-led coalition, recapturing town after town from the clutches of the jihadists, often in fierce urban warfare.
"Throughout its vile occupation of large areas of Iraq, (Islamic State) showed its despicable nature by using children and other civilians as human shields and turning hospitals, mosques, universities and schools into weapons-making and storage facilities and bases for its terrorist operations," Nauert said.
"The global coalition has been proud to support the Iraqi security forces who fought bravely to defeat these terrorists."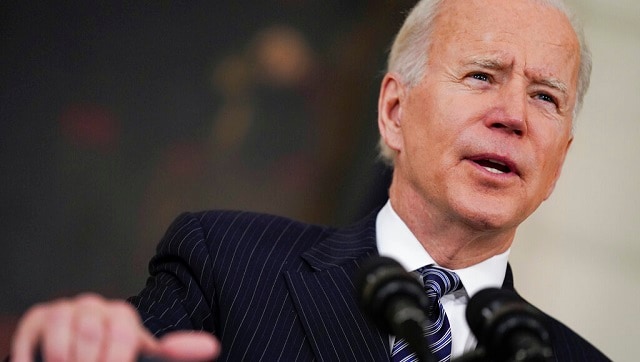 India
With the US leading the withdrawal, European allies and Canada want to hear Biden's plan about how security will be assured at their embassies
World
Police said 27 people have been arrested in the protest, with 26 accused of rioting and one facing a weapons charge
World
Joe Biden's administration is pushing for a 15 percent global minimum corporate tax that aims to resolve the issue of corporations sheltering profits in low-tax nations