US election 2016: How the outcome will impact Indian rupee, equities, trade
A resurgence of risk-aversion sentiment globally will impact emerging market currencies in general and expose rupee to potential pressure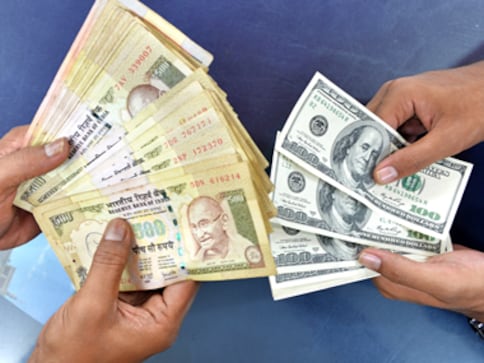 US election is headed for a photo finish. Though there are polls predicting a clear win for the Democrat candidate Hillary Clinton, there are concerns that Republican candidate Donald Trump is unlikely to concede defeat that soon. He is likely to at least make Hillary's job difficult. There is also speculation the Republicans are even likely to press for an impeachment.
All in all, uncertainty looms large. In this context here's how the elections are likely to impact India:
Rupee: According to India Ratings, the rupee has exhibited a relatively steady performance, notwithstanding the swings in major global currencies and initiation of redemption of foreign currency non-resident deposits. These deposits were mobilised in 2013 soon after Raghuram Rajan took over RBI governorship in order to stabilise a falling rupee. There were fears that a redemption is likely to pull rupee down. But that is not yet happening. However, India Ratings says a resurgence of risk-aversion sentiment globally will impact emerging market currencies, in general – exposing rupee to potential pressure. However, the impact is likely to be cushioned in the absence of any knee-jerk and panic-selling pressure from foreign investors.
Equity markets: A Trump win is likely to impact the global markets, which will have a cascading impact on the local markets. As investment guru Jim Rogers said in a recent interview, whoever becomes the US president the world will continue to have economic problems and India is not insulated to this. Speaking to CNBC-TV18, Mark Matthews of Bank Julius Baer & Co, said that India is indeed different from other Asian peers as there is political stability here. But that doesn't mean the country will not be impacted with the US elections.
"India I have always found a funny market in the sense that the economy is so large and so domestically driven and yet the stock market tends to be very beholden to global risk appetite. The irony is because the stock market is very big it attracts a lot of foreign investors who don't put a lot of money in the smaller market like Thailand or Indonesia or the Philippines because they don't like illiquidity. So, ironically despite the fact that India's economy is very domestically driven its stock market moves in tandem with the rest of the world," Mathews told the TV channel.
Trade: The outcome of the election will have significant impact on Indo-US trade. Trump has been a proponent of protectionist policies. If he wins and indeed brings in the policies he promised, then Indian exports to the US will be hit. The sectors that will see big impact include information technology services and pharma.
As IT services sector is concerned, Trump has already said that he wants to bring back jobs lost to outsourcing. This could ring death knell for the Indian IT sector, which gets about 60 percent of its $110 billion yearly revenue from the US. For the pharma sector, neither is a Hillary victory good news. Rahul Singh, Managing Partner at Ampersand Capital Investment Advisors, told CNBC-TV18 in an interview that in the event of a Democrat victory, it will be more negative for drug price control which might be a reality in the US. "The bulk of the de-rating in the sector over the years partly captures it. There are still risks to the sector in terms of what the new regime would bring in terms of the various controls," he said.
Data inputs from Kishor Kadam
World
Musk reinstated Donald Trump's account on Twitter on Saturday, reversing a ban that has kept the former president off the social media site since a pro-Trump mob attacked the US Capitol on 6 January, 2021
News & Analysis
While Elon Musk blames leftist political and social activists for pressuring advertisers to not advertise on Twitter, brands have halted ad spends because of the turmoil caused by paid verification and exit of many key people.
World
At a press conference, Attorney General Merrick Garland announced the appointment of Jack Smith, until recently a chief prosecutor in The Hague charged with probing Kosovo war crimes, to take over the two ongoing federal probes into Trump