A lot's been spoken about the US presidential election. According findings by brandwatch, a social media listening platform, user sentiments across social media platforms are swaying continuously.
Over the past 14 day period, as the US was heading to election day, online sentiment went from being highly negative towards Donald Trump, but significantly turning positive a day ago. But surprisingly, looking at the past one hour of online sentiment from data shared by brandwatch, a large number of the conversations are positive around Hillary Clinton.
Irrespective of whether people are happy or disappointed with Donald Trump, the number of conversations around him over the past one hour are nearly double the mentions of Hillary Clinton.
This is largely due to the anticipation that Donald Trump might win the US Presidential elections.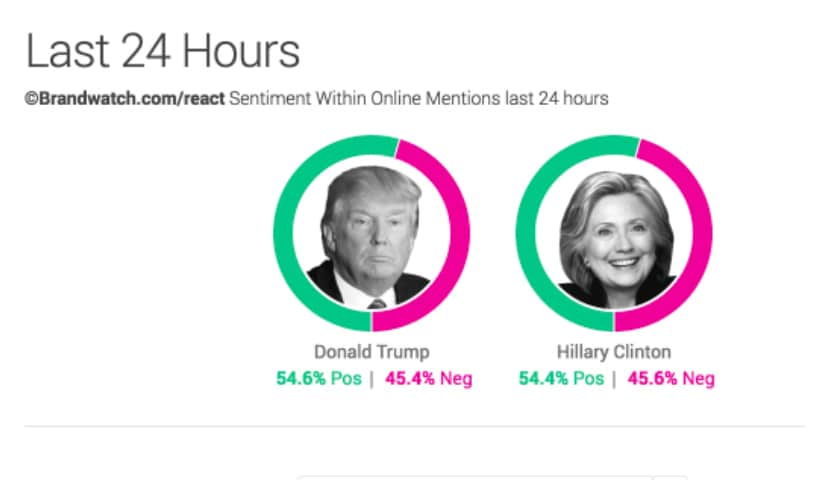 A fortnight ago, from all the conversations around Donald Trump, 57 percent were positive. In comparison, only 48 percent of conversations mentioning Hillary Clinton were in favour of her.
Currently, 55 percent of conversations are anti-Trump, while 53 percent are anti-Clinton.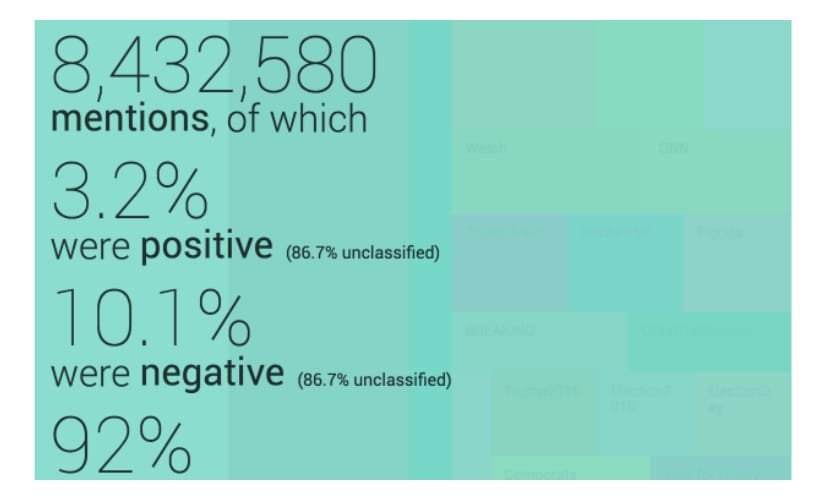 What's interesting though is that there were a little 8.5 million mentions for Donald Trump with 3.2 percent distinctly positive in nature. 10 percent were negative. Approximately 86.7 percent were unclassified.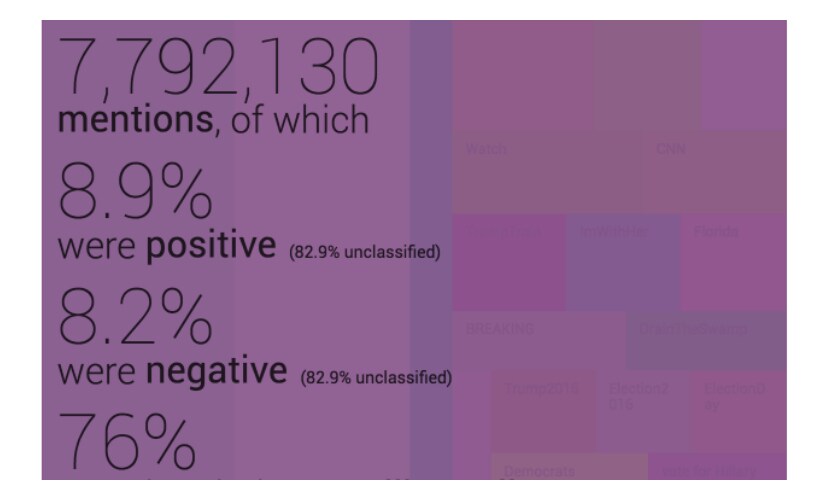 On the other hand, there were approximately 7.8 million mentions for Hillary Clinton. Most of these were balanced, with 8.9 percent positive and 8.2 percent negative and 82.9 percent unclassified.<
Updated Date: Nov 09, 2016 12:19 PM