US drops 'mother of all bombs' in Afghanistan: All you need to know about Nangarhar Province, site of the attack
All you need to know about Nangarhar Province, site of where US forces dropped the GBU-43/B bomb aka the 'mother of all bombs' in Afghanistan on Thursday.
The US military on Thursday dropped the largest non-nuclear bomb ever deployed in combat, targeting an Islamic State (IS) complex in Afghanistan.
The GBU-43/B Massive Ordnance Air Blast bomb – better known by its nickname, the "mother of all bombs" – hit a tunnel complex in Achin district in Nangarhar province. The huge bomb has a blast yield equivalent to 11 tons of TNT.
The US military had on Tuesday said that an American special forces soldier had been killed while conducting operations against IS in Nangarhar, although it was not clear if Thursday's strike was connected.
Why is the Nangarhar province suddenly a hotbed of military activity?
Nangarhar, which borders Pakistan, is a hotbed of IS militancy. US forces have conducted a number of air strikes on jihadist bases in the area since August last year.
The area is extremely remote and mountainous, inaccessible to government forces. It is north of Tora Bora, the complex network of caves from where Al Qaeda leader Osama bin Laden gave US forces the slip and escaped into Pakistan in late 2001.
The US said it believed the area was so remote that no civilians were in the area.
The strike hit a system of tunnels and caves that IS fighters had used to "move around freely, making it easier for them to target US military advisers and Afghan forces" nearby, White House spokesman Sean Spicer said.
IS, notorious for its reign of terror in Syria and Iraq, has been making inroads into Afghanistan in recent years. It has attracted disaffected members of the Pakistani and Afghan Taliban as well as Uzbek Islamists.
But the group has been steadily losing territory in the face of heavy pressure both from US airstrikes and a ground offensive led by Afghan forces.
The IS' strength in Afghanistan has fallen to 600 to 800 fighters from 3,000 in early 2016, NATO has said, adding that it killed the top 12 IS commanders in the country last year.
"The GBU-43/B is the largest non-nuclear bomb ever deployed in combat," Air Force spokesman Colonel Pat Ryder said.
"We don't know anything about the casualties so far, but since it is a IS stronghold we think a lot of Daesh fighters may have been killed," Achin District Governor Esmail Shinwari said.
Shinwari said the bomb landed in the Momand Dara area, approximately 15 km from the Pakistan border.
US President Donald Trump also commented on the mission, calling it "very, very successful."
With inputs from agencies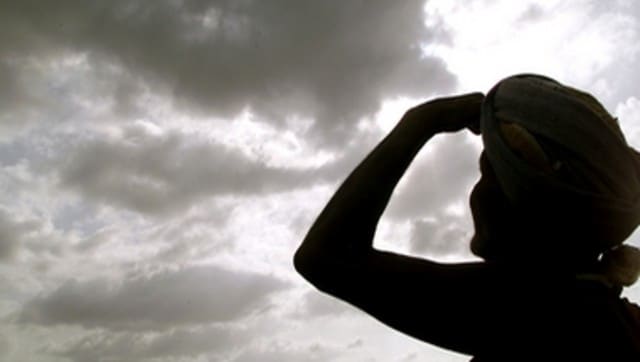 India
Here's what you need to know about what arguably remains the most important season for India
India
Residents of Ghoramara and Mousuni are being being moved to safety by the West Bengal government as tidal waters and rainfall pose grave risk to their lives
India
Frontline and healthcare workers were assigned additional duties to help manage the public health emergency. But while the number of tasks expected of ASHAs kept increasing, the protective gear dwindled