Islamabad: The US drone strike that killed the Pakistani Taliban chief sabotaged the government's peace process with militants and such initiatives cannot be launched till attacks by spy planes are stopped, Interior Minister Chaudhry Nisar Ali Khan said on Wednesday.
Khan made the remarks during a meeting with British High Commissioner Adam Thomson, who called him and discussed issues of mutual interest and the geo-political situation in the region.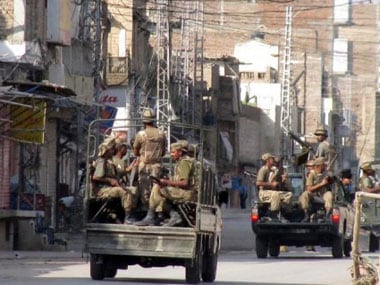 Former Taliban chief Hakimullah Mehsud was killed by a US drone on 1 November, hours before government emissaries were to meet militants to take forward the peace process. Following Mehsud's death, the Taliban vowed to launch revenge attacks.
Thomson and Khan discussed developments in the wake of the drone strike that killed Mehsud, a statement from the Interior Ministry said.
Khan said the US drone attack sabotaged the peace initiative that was built through weeks of efforts in light of a consensus reached in an All-Parties Conference for holding talks with the militants.
He said the government is committed to establish lasting peace in the region through dialogue. However cooperation from the other side is needed for any such process to succeed, he added.
Khan "underlined the importance of stopping the drone attacks as no peace initiative can be initiated unless the drone attacks are stopped," the statement said.
He also referred to cooperation being extended to Pakistan by UK in development, counter-terrorism and policing and appreciated this institutional support.
Thomson said the UK is ready to play a positive role that can be helpful in bringing durable peace to the region. He invited Khan to visit the UK at his earliest convenience.
Khan responded positively and said the two sides will work to identify mutually convenient dates for his visit. He also stressed the need to further strengthen ties between the two countries.
PTI
Updated Date: Nov 13, 2013 20:21:47 IST