US diplomat says Washington to focus on reducing Indo-Pak tension but doesn't seek mediator role
The new South Asia strategy of the US focuses on reducing tension between India and Pakistan, a top American diplomat said on Monday but ruled out any mediator role.
Washington: The new South Asia strategy of the Trump administration focuses on reducing tension between India and Pakistan, a top American diplomat said on Monday but ruled out any mediator role for the US between the two South Asian neighbours.
"The South Asia strategy also focuses on reducing tensions between Pakistan and India," Alice Wells, Acting Assistant Secretary for South and Central Asia, told lawmakers during a Congressional hearing on Afghanistan and Pakistan held jointly by house foreign affairs subcommittees for West Asia and North Africa, and Asia and Pacific.
"The United States does not seek a role as a mediator between India and Pakistan, but encourages both countries to restart dialogue at the earliest opportunity. An improved relationship between these two countries is critical to regional security and stability," Wells told the lawmakers.
The Trump administration, she said, is increasingly concerned about the threat to strategic stability in South Asia associated with the introduction of new nuclear capable ballistic or cruise missile systems in the region.
"In particular, the region and the world looks to both Pakistan and India to safeguard against a nuclear conflict in South Asia," she said.
"In this context, the United States remains concerned about Pakistan's growing fissile material stockpiles and its expanding and diversifying military nuclear and missile programmes," Wells said.
With India, she told lawmakers that the Trump administration values the role New Delhi can play in global security and stability as part of its shared vision of a free and open Indo-Pacific region.
"We also want to work with India to counter terrorist threats. And we see significant economic and business opportunities in both countries that we intend to explore for the benefit of all of our citizens," she said.
The US welcomes the central role of India in the Indo-Pacific region and throughout the world, she said.
"Our two democracies have a shared commitment to uphold the rule of law, freedom of navigation, universal values, and free trade," she said.
Secretary of state Rex Tillerson also noted that the US views India as a partner for peace in Afghanistan and welcomes India's economic and development assistance efforts.
Find latest and upcoming tech gadgets online on Tech2 Gadgets. Get technology news, gadgets reviews & ratings. Popular gadgets including laptop, tablet and mobile specifications, features, prices, comparison.
World
It is this sense of entitlement and hypocrisy that has discredited politicians like Pelosi worldwide.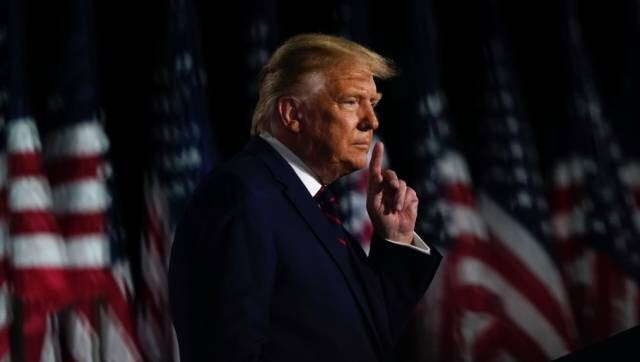 World
For all his rhetorical flaws, Trump has pushed back against aggressive campus feminism, critical race theory and other subversive forces within the US, says doctoral scholar on neo-realism, researcher and columnist Sumantra Maitra.
World
Zuckerberg controls three core communications platforms, Facebook, Instagram and WhatsApp, that billions use every day