US defence contractor jailed for illegally exporting blueprints to India
US to jail woman defence contractor for illegally exporting to India military blueprints and technical drawings used in high-tech hardware.
Washington: A woman US defence contractor has been sentenced to nearly five years in jail for illegally exporting to India military blueprints and technical drawings of parts used in some high-tech hardware like F-15 jets using a local church's website.
Hannah Robert, 49, circumvented the US government and provided export-controlled technical data related to various types of military technology to an individual in India, said Assistant US Attorney General John P Carlin in a statement.
Robert, a resident of New Jersey, was charged with illegally exporting to India the military blueprints and technical drawings of parts used in some of the high-tech and sensitive hardware like F-15.
She was sentenced to 57 months of imprisonment for conspiring to send sensitive military technical data to India.
"We will vigorously prosecute and bring to justice those who abuse their access to sensitive defence information and violate the Arms Export Control Act," Carlin said.
Prosecutors say she ran two New Jersey-based companies that contracted with the Pentagon to supply defence hardware and spare parts. She owned a third company in India that manufactured parts.
Currently under home detention pending trial, she was charged in a superseding indictment with one count of violating the Arms Export Control Act, one count of conspiracy to violate the act and four counts of wire fraud and one count of conspiracy to commit wire fraud.
According to court documents, Robert, founder, owner, and president of One Source USA LLC, used a local church's website to transfer technical drawings of military hardware parts.
The exported technical drawings include parts used in the torpedo systems for nuclear submarines, military attack helicopters, and F-15 fighter aircraft, the Department of Justice said.
She transmitted export-controlled technical data to one PR in India so that they could submit bids to foreigners, including those in the United Arab Emirates (UAE), to supply them or their foreign customers with defence hardware items and spare parts.
Neither Robert nor PR obtained approval from the US Department of State for this conduct, the Justice Department said.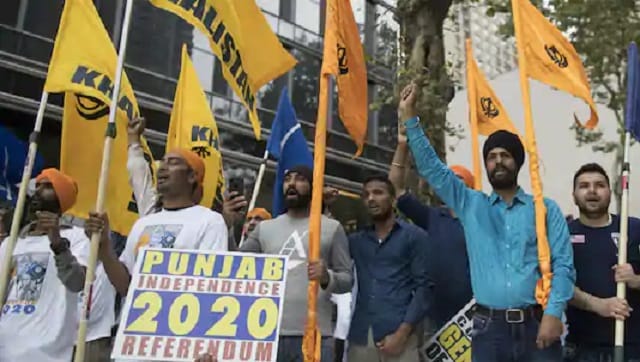 World
The report calls upon the US government to India's concerns seriously and dedicate the requisite intelligence and law enforcement resources to help India address these concerns.
Sports
There were plenty of moments to be overwhelmed for teenagers Raducanu and Fernandez. The packed stadium. The loud crowd. Presence of the Original 9. Former champions in attendance. But arguably, above all, the occasion.
Sports
Raducanu was born in Canada to a Romanian father and Chinese mother before the family moved to England when she was two.