US Congressional report says Modi will encourage 'fresh engagement' with India
Voted to power with an absolute majority for the first time in nearly three decades, India's Prime Minister Narendra Modi, considered as an able administrator, promises 'a fresh engagement' with the US, a latest Congressional report has said.
Washington: Voted to power with an absolute majority for the first time in nearly three decades, India's Prime Minister Narendra Modi, considered as an able administrator, promises "a fresh engagement" with the US, a latest Congressional report has said. Ahead of his maiden visit to the US as India's Prime Minister, the top American leadership including President Barack Obama have expressed an interest in revitalizing bilateral relations.
It is to further boost trade and investment flows, deepen security cooperation, and otherwise solidify the geopolitical alignment with India, said latest Congressional report on the new Indian Government which was sent to US lawmakers for private circulation last week. "Prime Minister Modi is known as an able administrator, having overseen impressive economic development in 15 years as chief minister of India's Gujarat state," said author K Alan Kronstadt, Specialist in  South Asian Affairs, at the Congressional Research Service (CRS).
CRS is an independent research wing of the Congress which prepares reports on various issues for US lawmakers so that they can take informed decisions. A copy of the 14-page report "India's New Government and Implications for US Interests", has been obtained by PTI. "The new Indian leader is known as a strong-willed and effective, if perhaps autocratic, administrator.
His reputation has been burnished by Gujarat's impressive economic performance during his 15-year tenure — the state accounts for more than 20 per cent of all Indian exports while being home to only five per cent of the population," said the CRS report.
"Garnering an outright majority in Parliament for the first time in 30 years, Modi's new government promises fresh US engagement with an Indian leader reputed to be more pro-trade and pro-business than the socialist-oriented ones of the past, and who vows to implement a more assertive Indian foreign policy that could see the country shift away from its traditional "non-alignment" approach to global politics," the report said.
He writes that in the policy circles, there is no unanimity on India's new government beyond a general agreement that PM Modi must confront a multitude of difficult problems and choices, and that the domestic Indian expectations of their new leader are so broad and so high that they are very unlikely to be met.
"Most agree that it will be exceedingly difficult, if not virtually impossible, for Modi to fulfill voters' economic aspirations given the significant restraints presented by India's federal system, by still widespread resistance to fiscal stimulus in an environment of high deficits, and by an expectation of potentially decisive political opposition in Parliament's upper chamber," the report said.
While the chances for a "dramatic resuscitation" of bilateral ties may be poor in the short-run, many analysts continue to urge Washington to view a stronger India as being in America's interests, the report said. "Undergirding this argument is the assumption that New Delhi's future economic and security policies are highly likely to take courses that benefit the United States, even if indirectly," it said.
US officials thus are encouraged to demonstrate full openness to working with the Modi government, in part as a means of ameliorating the raw sensitivities many Indians appear to have about national respect, sensitivities that were exposed by the Khobragade incident in a fierce reaction that surprised many observers in the United States, it added.
Referring to the fact that the ruling BJP is in minority in Rajya Sabha, and the party and its allies are in power in only eight States, the report notes that Modi might not be able to carry big ticket economic reforms. Analysts identify convincing reasons to believe that the Indian electorate did not elect Narendra Modi for his bold Hindu nationalism.
Instead, Modi's mandate most likely derived from the electorate's acute desire to see corruption-free  governance in New Delhi and a repaired economy with plentiful jobs, and not from support for any parochial agenda, the report said. "Modi is widely viewed in Washington as being good for business, especially through efforts to create a more stable and tax-friendly investment climate," the report said.
On foreign policy, the report said as an unapologetic nationalist, many prognosticators see Prime Minister Modi as eager to demonstrate his bona fides vis-a-vis Beijing. Yet China has also emerged as India's largest trade partner in recent years, it wrote. "Prime Minister Modi's leadership, and his status as a Hindu nationalist with a record of hardline rhetoric toward both Pakistan and Muslims, could increase the risk of greater tensions and even open conflict with Pakistan, especially if another major terrorist attack in India is traced to Pakistani soil such as that in 2008 when 163 people were killed in Mumbai, seven Americans among them," the CRS report said on ties with Pakistan.
PTI
Find latest and upcoming tech gadgets online on Tech2 Gadgets. Get technology news, gadgets reviews & ratings. Popular gadgets including laptop, tablet and mobile specifications, features, prices, comparison.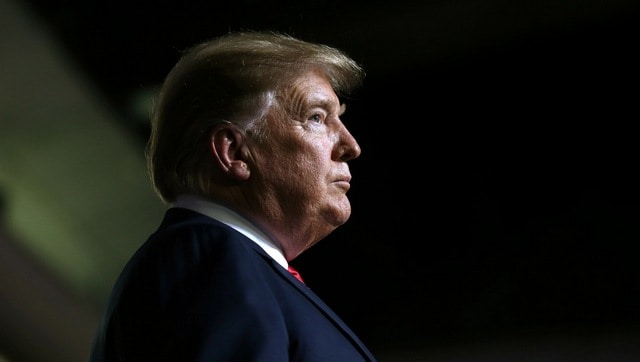 World
The programme involves deploying federal law enforcement agents to assist local police in combating what the Department of Justice has described as a surge of violent crime
World
Trump has seen his presidential popularity erode over his handing of the coronavirus and in the aftermath of protests centered on racial injustice.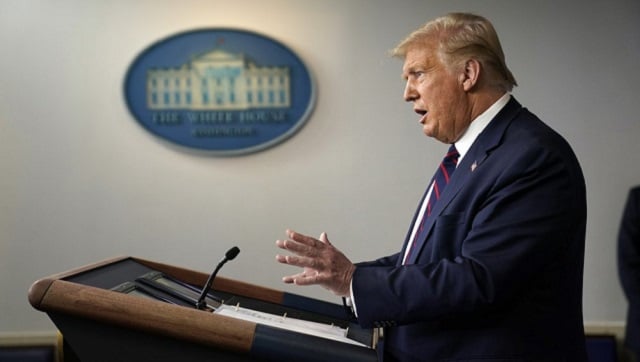 World
The top Republicans in the House and Senate, who have spent the past four years championing Trump in Congress, also distanced themselves from the notion of a delayed election