US Congress races against time to fix contentious US immigration problems - the new tinderbox of American politics
While the US president and his A team on hardline immigration chart their own course, deep fault lines have surfaced within the Republican party on a mind-stretching gamut of issues that have come to define the catchall of immigration policy in the US.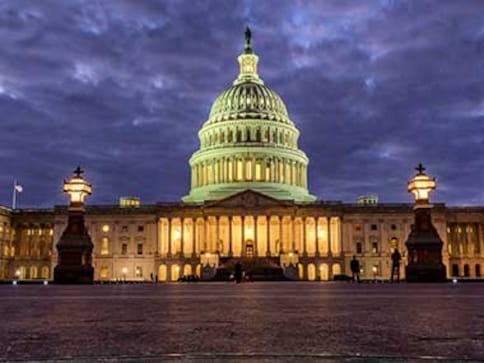 On what terms can outsiders reside in America and how will the country decide the limits of their freedoms? Who stays and who goes? The match that US President Donald Trump threw into an already hot tinder box of demographic churn will most likely dominate the midterm election campaign trail too. While the US president and his A team on hardline immigration chart their own course, deep fault lines have surfaced within the Republican party on a mind-stretching gamut of issues that have come to define the catchall of immigration policy in the US.
As the November elections loom, Republicans are in a do or die battle in Congress to push through a centrist plan but the hardliners are not budging and time is running out. In an election year, the immigration debate looks unlikely to pass without a bitter fight, if at all it makes the cut. Over the last year, immigration has become a three way battle - between the moderates who want a path to citizenship for DACA recipients and a reboot for the path to permanent residency for legal workers here versus the hardliners and the "no mercy" campers.
It's not the first rodeo either. US Congress has been here before and couldn't get anything signed off because Trump is holding his ground that he won't sign unless there's enough meat for his agenda - more money for the wall along the southern border and stringent guidelines on family based immigration.
Multiple groups are waiting amid rising tension in the current political scene - illegals who have been given temporary protection from deportation as well as legal immigrants in various stages of embracing America as their natural home. Legal immigrants are grappling with tough challenges while the administration is busy dealing with the headline grabbing issue of illegals before all else.
Fractured House Republicans huddled privately Thursday as leaders tried pushing them toward consensus on immigration, racing the clock and trying to defuse a civil war within the party that threatens their effort to keep control of the chamber in November's elections.
But even as they gathered in a Capitol basement meeting room, there were no indications that a deal mending the party's chasm over immigration was at hand and no definitive details of where middle ground might be. If leaders fail to find a solution, that would give momentum to moderates seeking to stage election-year votes in just three weeks on the issue, a showdown that leaders want to head off.
Both conservative and moderate lawmakers, the two factions at odds over the issue, said they didn't know what to expect as they entered the session.
"I don't know. That's why I'm on time here, for once," joked Rep. Leonard Lance, R-N.J., a moderate who's joined the leadership-opposed rebellion aimed at forcing immigration votes.
GOP lawmakers emerged from the office of Speaker Paul Ryan, saying he would present the rank and file with broad ideas for resolving a dispute that has split Republicans for years, damaging the party with Hispanic and moderate voters.
"There's some loose consensus right now," said Rep. Carlos Curbelo, R-Fla., a leader of centrists threatening to force votes if they can't strike a deal with conservatives. He said leaders would unveil "an outline of a potential bill," while conservative leader Rep. Mark Meadows, R-N.C., said Ryan would present "concepts."
Curbelo, Rep. Jeff Denham, R-Calif., and other moderates need just two more GOP signatures on a petition to require immigration votes, assuming all Democrats sign on. If Thursday's meeting doesn't produce an accord, the moderates could reach that threshold quickly.
The major hang-up in GOP talks has been how, as the moderates have demanded, to offer a chance for citizenship to young "Dreamer" immigrants brought to the U.S. illegally as children. Conservatives have opposed creating a special pathway for them to become citizens, calling it amnesty.
"We've got the rule of law in this country, and nobody gets special consideration," said Rep. Scott Perry, R-Pa., a member of the conservative House Freedom Caucus.
Rep. Mark Walker, R-N.C., said a large group of conservatives he leads has discussed providing a pathway to citizenship to Dreamers in exchange for giving President Donald Trump nearly all the $25 billion he wants to build his proposed wall with Mexico. In addition, the conservatives want to end a lottery that grants visas to countries with few immigrants to the U.S. and curb the relatives who can be brought over by immigrants, Walker said.
Democrats and at least some moderates would likely oppose such measures, giving it little chance of surviving in the more centrist Senate.
Walker said the more Dreamers who'd be given an opportunity for citizenship, the tighter curbs on family-based migration would be. Roughly 700,000 people are protected under the Deferred Action for Childhood Arrivals program, or DACA, an Obama-era policy that Trump has halted. But by some estimates, 1 million or more other people qualify for that program but haven't applied.
The moderates' petition would force House votes on four immigration bills, ranging from a liberal one helping Dreamers win citizenship to a conservative version curbing legal immigration.
GOP leaders and conservatives say the votes the moderates would force would probably produce legislation that is too liberal, with all Democrats joining a handful of Republicans to push it through the House.
Senate Republicans would block such a measure, and Trump would veto it if it went that far. But such an outcome could alienate conservative voters, damaging GOP chances for holding the House.
Because of those divisions, averting the issue completely unless an agreement is reached has been the GOP leadership's preference all year, until their hand was forced by moderates wielding the rarely used petition process.
(With reporting by Nikhila Natarajan & Agencies)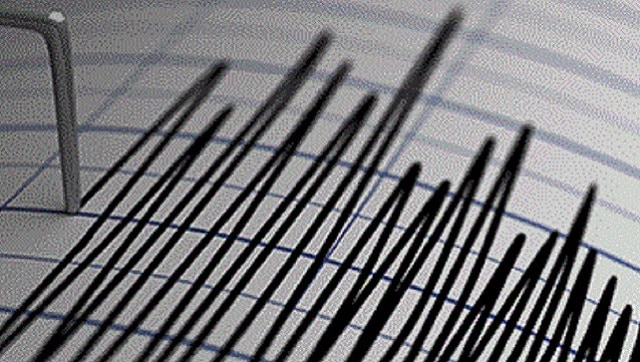 World
State news agency IRNA reported that the quake and several aftershocks caused power blackouts and cut phone lines nearby, but no damage at the Bushehr nuclear complex
Arts & Culture
Donna Stein, an American curator who lived in Tehran between 1975 and 1977 and played a small but important role in assembling the collection, has written a memoir, The Empress and I: How an Ancient Empire Collected, Rejected and Rediscovered Modern Art.
World
Israel has not claimed responsibility for the attack. However, Israeli media reported that the country had orchestrated a devastating cyberattack that caused the blackout