US college rush: Indian students on American campuses rocket by 25 percent
Students from India, China and Saudi Arabia, made a beeline straight for American universities, fuelling a college rush and pushing the number of international students at US colleges and universities by 7.1 percent, to top one million in the 2015-2016 academic year
New York: Students from India, China and Saudi Arabia, made a beeline straight for American universities, fuelling a college rush and pushing the number of international students at US colleges and universities by 7.1 percent, to top one million in the 2015-2016 academic year, according to the annual Open Doors report released on Monday by the Institute of International Education, in New York.
The report that tracks the US' place in the global college admissions sweepstakes, arrives amid concerns that president-elect Donald Trump could tamp down some of the enthusiasm that we are seeing in foreign student enrolments. For the most part, anti-Trump protests have rocked US college campuses, but there have been incidents of racism, hostility and hate crimes directed at non-white foreign students.
However, the new Open Doors report does not reflect the post-election political environment vitiating US campus life, but instead underscores 10 straight years of robust growth in foreign student enrollment numbers on US college campuses.
China sent the most students of any country to America — nearly 328,547 in the latest school year, up 8.1 percent from the year before while India was second, tailed by Saudi Arabia.
"Higher education continues to be the bedrock of our people-to-people ties. More students from India studied in the United States than ever before — at all levels — and I am especially pleased to see the record back-to-back, year-on-year growth in student numbers," said US Ambassador Richard Verma in statement.
"The total number of Indian students on US campuses grew by 24.9 percent to 165,918 in 2015-16 from 132,888 in 2014-15," according to the Open Doors survey.
The Indian student expansion to 165,918 comes on the back of a 29.4 percent growth spurt the year before, and a 6.1 percent growth rate in 2014 after a three-year decline. Indian students in the US had dropped to 96,754 in the 2012-2013 academic year due to the draw of other education markets like Canada, Britain, Australia, and Europe. However, the Open Doors findings — funded by the US Department of State — show that American universities are in robust health, exerting great pulling power on foreign students who pay full tuition unlike in-state students from the US.
According to the US Department of Commerce, international students poured $30 billion into the US economy in 2014. It's de rigueur for US admissions officers to launch recruiting drives aimed at foreign students who inevitably pay the full sticker price to go to college in the US. Typically, foreign and out-of-state students wind up paying an extra $25,000 to $30,000 a year. This helps smaller US colleges cork the budget gaps caused by reductions in state funding. Of course, Harvard, Princeton, Stanford and other Ivy League colleges are superbly wealthy, boasting multi-billion dollar endowments, so they are only concerned with finding the best brains in the world.
Indian students regard a US degree as a badge of honor, but for many Indian parents, who partly or wholly fund the exercise, expense is the operative word. The weak Indian rupee makes it difficult for some Indian students to pursue their dreams. The average American college tuition and fees of $48,870 for upperclassmen is expensive for most middle class Indian families.
The good news is that more Americans are studying abroad and choosing India as their destination. The Open Door report ranked India 13th among 25 countries that drew American students.
"With efforts such as our Passport to India initiative, we are also seeing the number of American students in India beginning to grow," added Verma.
The appeal of a US education is also firmly rooted in job opportunities and internships. In May this year, the US government issued a rule expanding the period for which students in the STEM fields (Science, Technology, Engineering and Mathematics) can work on Optional Practical Training (OPT) after graduation, from 29 to 36 months.
"The OPT extension gives us unparalleled opportunities to work in the United States. I have a great internship with Cargill Bioengineering. This will help me to pick up the tab for a lot of my education costs," said Rajesh Singhal, who is studying at the Nancy E and Peter C Meinig School of Biomedical Engineering, in Cornell University, at Ithaca.
In keeping with established trends, the report ranked STEM fields, physical or life sciences, health professions, engineering, math and computer science, agriculture, business and management, and social studies as the most popular courses with international students.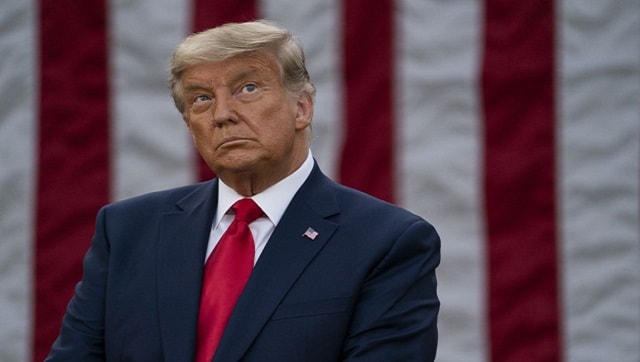 World
Former president Donald Trump has said the official ought to be tried for treason if the report was true
World
NATO is urging China to join international efforts to limit the spread of nuclear weapons amid concerns that the country is rapidly developing missiles capable of carrying atomic warheads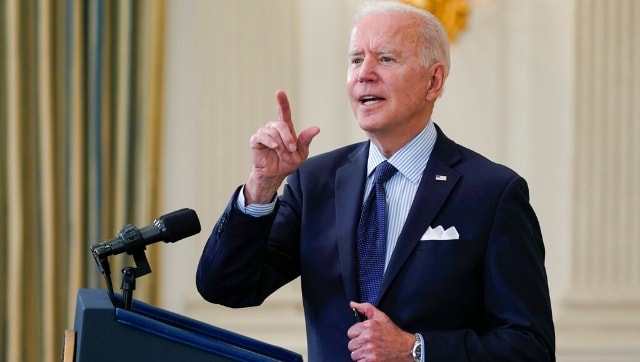 World
The remark comes in the wake of the announcement of the formation of a new interim government in Kabul by the Taliban