US calls India 'all-weather partner', says upcoming 2+2 dialogue important for better engagement with country
US Secretary of State Micheal Pompeo and Secretary of Defence James Mattis will travel to New Delhi in September for the 2+2 dialogue, after being postponed from earlier this year.
Washington: Describing India as an "all-weather partner", the US has said the upcoming 2+2 dialogue with the country is an important opportunity to enhance engagement on a range of diplomatic and security issues and discuss how to operationalise India's status as a major defence partner.
US Secretary of State Micheal Pompeo and Secretary of Defence James Mattis will travel to New Delhi in September for the 2+2 dialogue, the format of which was agreed upon between the two sides during  Prime Minister Narendra Modi's visit to Washington in June 2017.
Earlier, External Affairs Minister Sushma Swaraj and Defence Minister Nirmala Sitharaman were to travel to Washington to take part in the meeting with their US counterparts in July. But the US had postponed the dialogue citing "unavoidable reasons." After June 2017, the two countries have tried to schedule the dialogue many times with several dates having been considered.
Earlier this year also, the '2+2 dialogue' had been postponed due to uncertainty over the confirmation of Pompeo as President Donald Trump's new Secretary of State.  "With India, we are looking forward to the inaugural 2+2 dialogue with Secretaries Pompeo and Mattis travelling for these meetings in New Delhi on 6 September," Principal Deputy Assistant Secretary Alice Wells told reporters on Sunday.  "It is an important opportunity to discuss and enhance our engagement on a range of diplomatic and security priorities and really is an indication of the deepening strategic partnership that we enjoy with India," she said.
Wells was addressing a Foreign Press Centre video conference from Washington on "US Policy in the Indian Ocean Region" during which she previewed her upcoming travel to the Indian Ocean Conference hosted by the India Foundation in Hanoi on 27 and 28 August. She said India plays a central role in US national security adding that it is "enshrined in the President's national security strategy as well as the administration's South Asia and Indo-Pacific region strategies." She said at the upcoming 2+2 ministerial, the US is looking to discuss "how do we operationalise India's status as a major defence partner."
India was designated a major defence partner by the US in 2016. Defence cooperation between India and the US has grown from "essentially zero dollars" in 2008 to $18 billion today.
The US does more military exercises with India than with any other country in the world "but how do we take this partnership to a new level so that it is not just going to be defense acquisitions but really a way of framing how we see challenges and how we want to be able to respond together to address these challenges." Highlighting that the India-US partnership is rooted in shared democratic values and commitment to rules-based order, Wells said the two nations are going to be able to demonstrate at the 2+2 dialogue the facts of this maturing partnership.
On a question about trade relations with India, Wells said opening up trade with India is a "key strategic objective" for the Trump administration. Bilateral trade currently stands at about $126 billion, an increase of more than $10 billion from 2017 and there have been critical purchases by Indian firms in the commercial aviation, energy as well as the defence sectors. She, however, added that impediments do remain between the two countries on trade. "Tariff and non-tariff barriers have been a subject of longstanding concern and intellectual property rights as well. So we are continuing a very intensive dialogue with the Indian government on how do we address these irritants and unlock the trade that is of great interest to US firms when they look at the Indian market and its potential," she said.
Wells added that looking outside of India, Washington wants to work together with New Delhi and identify projects whether they be in Sri Lanka or Nepal.  "One of the great new elements of our relationship with India is that we are working in third countries," she said as she cited the example of the assistance and developmental level work with India in Africa on health-related issues and peacekeeping training. She said India and the US worked together in programmes that involved bringing Afghans to India for cost-effective training.  "India really is an all-weather partner as we look ahead to how to ensure that the Indo-Pacific remains free and open."
During the press briefing, Wells previewed her upcoming travel to the Indian Ocean Conference and how it supports the Trump administration's Indo-Pacific strategy.
The annual conference, hosted by the India Foundation along with its partners from Singapore, Sri Lanka and Bangladesh, will focus on the theme of 'Building Regional Architectures'.
India
The call for proposals were issued after years of intergovernmental science & technology meetings, which began in 2008.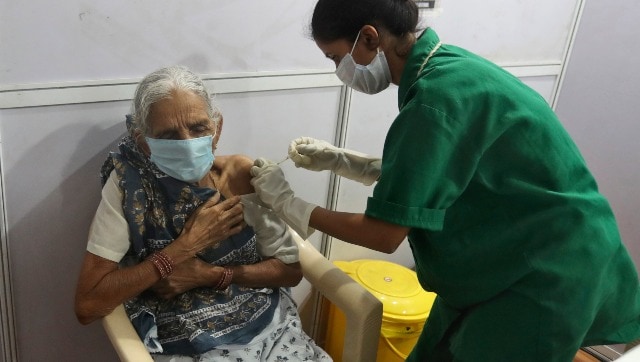 India
Well-planned vaccination drives, opening of vials only after the arrival of 10 beneficiaries, adequate training to healthcare workers to minimise wastage
First Cricket News
Sri Lanka will start a two-match series against Bangladesh on Wednesday, aiming for their first Test win since January 2020.