US authorities charge four members of neo-Nazi movement with inciting violence in 2017 Virginia case that saw one person killed
US authorities charged four members of a white supremacist movement with inciting violence over the deadly 'Unite the Right' march in Charlottesville, Virginia in August 2017.
Washington: US authorities charged four members of a white supremacist movement with inciting violence over the deadly "Unite the Right" march in Charlottesville, Virginia in August 2017.
The event culminated in a man driving a car into a crowd of counter-protesters, killing a woman and injuring 19 other people.
President Donald Trump infamously took 48 hours to respond only to blame "both sides" despite overwhelming evidence that neo-Nazis were the principal source of violence.
Benjamin Daley, Michael Miselis, Thomas Gillen and Cole White were arrested after being identified in pictures and video attacking counter protestors during the march, which resulted in serious injuries, an indictment issued Tuesday said.
All four were members of the southern California-based "Rise Above Movement," which prosecutors described as a militant white supremacist and anti-Semitic group.
The four "traveled to Charlottesville to encourage, promote, incite, participate in and commit violent acts in furtherance of a riot," according to a criminal complaint filed in Charlottesville federal court.
The complaint said they had already attended political rallies in Huntington Beach and Berkeley, California in 2017 where they attacked other protestors.
Their own "extensive" social media presence documented their violent actions in the California protests and at the August 11-12 "Unite The Right" protest in Charlottesville, said district attorney Thomas Cullen. Each was charged with multiple counts of inciting to riot, which Cullen said could bring a maximum 10 years in prison.
Cullen said the investigation was aided by information in a joint investigation by the ProPublica investigative journalism group and PBS television's Frontline show.
The protests saw hundreds of neo-Nazi sympathizers, some carrying firearms, yelling white nationalist slogans while wielding flaming torches in scenes eerily reminiscent of racist rallies held in America's South before the Civil Rights movement. They had gathered to protest efforts to remove statues of Confederate leaders, including the Confederacy's top general, Robert E Lee.
On the second day, 12 August, fighting broke out between neo-Nazi supporters and anti-fascists from a black-clad group called Antifa. Heather Heyer, 32, was killed and 19 others were injured when 20-year-old James Fields allegedly drove into a crowd of protesters. Fields has been charged with murder and hate crimes.
Addressing reporters two days later, Trump appeared to blame the right and the left equally, drawing widespread scorn. "You had some very bad people in that group, but you also had people that were very fine people, on both sides," he said.
That drew tough criticism from his predecessor in the White House, Barack Obama. "How hard can that be, to say that Nazis are bad?" Obama said.
Sports
The opening match will take place at Eden Park in Auckland, with Sydney's Stadium Australia hosting the final. The two semi-final matches will be split between Australia and New Zealand.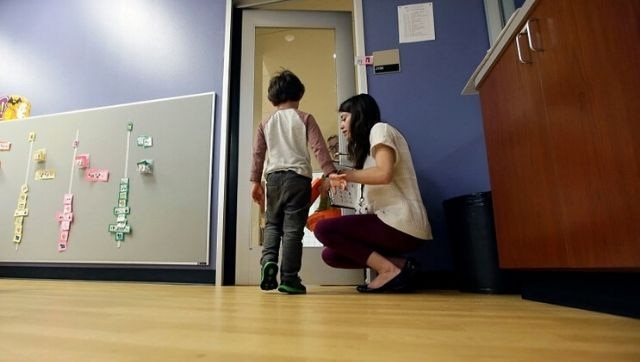 World
The Centre for Disease Control says that autism affects an estimated one in 54 children in the United States
Sports
Borussia Dortmund's Reyna, born in England while his father Claudio played for Sunderland, opened the scoring with a deflected strike at Windsor Park.