Uri attack aftermath: Thundering against Pakistan is fine but India needs to defend itself
The terror strike was to provoke action from India, ahead of Pakistan Prime Minister Nawaz Sharif's address at the UNGA, to bring the Kashmir to the top of international consciousness.
With the terror attack and death of 18 Indian soldiers in Uri on Sunday, Prime Minister Narendra Modi's government is facing its first major crisis. Public anger has reached a fever pitch with people demanding immediate retaliation. The 24x7 television channels are in the forefront of war mongering with retired officials, BJP leaders and those belonging to the larger Sangh Parivar family, thundering vengeance on various channels. One worthy predicted that Pakistan would not be in a position to celebrate its next independence day.
This kind of rhetoric helps no one and can only boomerang on the hard line support base of the Sangh Parivar by raising unrealistic expectations. Prime Minister Modi who had railed against his Congress predecessor is finding out that once in the hot seat, there are no easy options. In fact, retaliation can be the easy way out, but the cost could be high. The BJP is caught up in its past rhetoric and the need to reassure its supporters that the government at the Centre will not allow Pakistan to continue its terror attacks with impunity.
No knee-jerk reaction, no frozen ties
So far Prime Minister Modi has not gone in for a "Knee-jerk reaction", former foreign secretary Lalit Mansingh said. "As the government has announced India's response will be calibrated, at a time and place of its choosing. This is the right approach," he said.
He waved off the possibility of war but said: "We are in a phase of frozen relations with Pakistan. Talks now are completely out. Terror will be the one point agenda if talks are held in future. Without sorting this out talking is useless. At the same time, there will be a no-holds-barred promotion of the Baloch cause as well as Gilgit and Baltistan, to tell Pakistan that it is not a one way street."
Put your house in order
Thundering statements at the UNGA may win brownie points with the domestic audience but does not help to solve problems. Knowing full well that terror attacks continue to be launched from Pakistan, India should have by now ensured that its defences cannot be so easily breached. If the proper security protocol is followed terrorists would not so easily gain entry to the Uri camp or a front line air force base in Pathankot, or even the police station in Gurdaspur, leave alone several others down the years. Speeches in the UNGA, or briefing the international community about Pakistan's perfidy is all very well. But India has to be responsible for its own security and make sure that its defence installations remain watertight. After major terror attacks, like Mumbai strike of 2008 and Parliament attack of 2001, much soul-searching is done and promises made to plug the loopholes. Yet we continue to remain vulnerable.
"The fact, that at a time when Kashmir is on the boil and India knows well that Pakistan is fuelling the fire, the army camp in Uri, in fact all defence installations in the state should have taken the necessary precautions. Unfortunately, we keep repeating our mistakes and expose our own vulnerability," former foreign secretary Shyam Saran said.
If the proper security drill was put in place, the terrorists could have been killed before inflicting such heavy casualties on the Indian army. terror strikes which could have easily been avoided.
Defence Minister Manohar Parrikar said that lapses as in Uri would never be allowed to happen again.
Prime Minister Modi has to keep in mind the cost and risk involved in whatever action he is contemplating. India's most important strategic goal at the moment is uninterrupted economic development, providing jobs to millions of young people and infrastructure development. A war will divert much-needed resources and there will be an economic price to pay.
Immediate retaliation would have mean playing into the hands of the Pakistan Army and its spy agency the Inter-Services-Intelligence (ISI). The government has denied a web magazine report that Indian forces had crossed over the Line of Control in Uri and killed 20 terrorists at a camp across the border.
The terror strike was to provoke action from India, ahead of Pakistan Prime Minister Nawaz Sharif's address at the UNGA, to bring the Kashmir to the top of international consciousness. After the Uri terror attack, Pakistan's chances of putting India on the mat on Kashmir receded. In fact, Pakistan's image as a state which encourages terror has been reinforced over the last two decades. While at one time, New Delhi had found it difficult to convince the US and its allies about Pakistan's sponsoring terror groups, after Afghanistan, when the West got a first-hand experience of the Pakistani Army's dubious deals with terror, no one needs much conviction. China, Pakistan's long-term ally will be the only one of the five UN Security Council members who will go out on a limb for Pakistan. It has already done so when Beijing found technical grounds to hold up Jaish-e-Mohammed leader Masood Azhar's name from the UN terror list, which India had moved.
Options for India
A quick strike inside Pakistan territory to send the message that Pakistan cannot keep bleeding India without paying a price. Not that the Pakistan Army is not prepared for such an eventuality. Reports that leave of the Pakistani rangers who are posted along the border have been cancelled, that Pakistan airlines flights to PoK have been stopped, is an indication that the army is well prepared for any eventuality. Another war between two nuclear-armed neighbours would alarm the world and the US and its allies would get busy trying to make peace.
Covert opertions
Covert operations at an appropriate time are also being mulled. But this will mean not declaring it from the roof top and the public mood being as it is at the moment, the government would like to show the public what it has done. This is one reason that a covert operation may not be the PM's choice at least for now.
MFN status and the Indus Waters Treaty
There is a talk of removing the Most Favoured Nation Status that was given to Pakistan by India in 2012 in keeping with its WTO and Saarc obligations. But as overland trade with Pakistan is at best minimal, just over two billion dollars, and mostly in India's favour, it will have little significance. Trade through third countries is more robust and will not be affected.
Talk of revoking the India Waters Treaty is foolish, which has continued despite three wars between the two neighbours. Any attempt to block water will play out badly in the international community.
India's priority is ramping up its own internal procedures to make it difficult for the terrorists to breach perimeter walls of sensitive installations.
Subscribe to Moneycontrol Pro at ₹499 for the first year. Use code PRO499. Limited period offer. *T&C apply
Entertainment
Films like Tribhanga and Shakuntala Devi have shown mothers, and women overall, as full and complex human beings — not melodramatic side characters, but outspoken, independent leads who are in charge of their own fates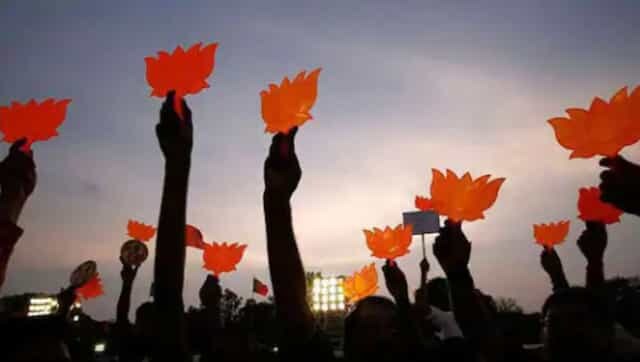 Politics
While the party looks to retain power in Assam, its aggressive campaign in West Bengal aims to end Mamata Banerjee's 10-year reign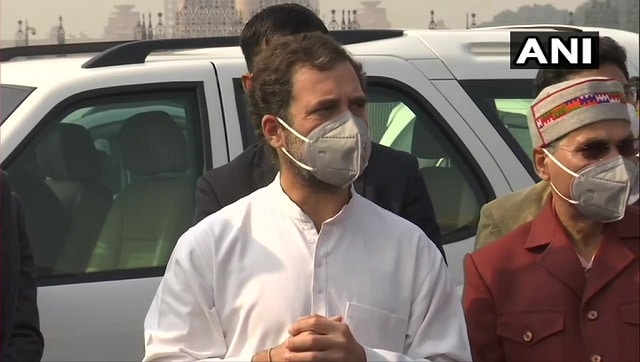 Politics
Expressing shock over Gandhi's statement last week that there was no 'dedicated' fisheries ministry, Narendra Modi had said that the NDA had made such a ministry in 2019