Why we must talk about the Pak women's protection bill and its attempt to reconcile rights and Islam
Pakistan's Punjab Assembly passed the Women's Protection Bill last month. The bill seeks to provide legal protection to women from abuse.
"People often tell me to be cautious and careful about what I say. But I speak my mind when I say that the State should not have a religion, a woman's testimony should not be half of that of man's. It is not okay for a nine-year-old to be married off," says 23-year-old Zara Q, Lahore based NGO worker over the telephone in our conversation about the recently passed Women's Protection Bill in Pakistan's Punjab Assembly.
Pakistan's Punjab Assembly passed the Women's Protection Bill last month. The bill seeks to provide legal protection to women from not just domestic (physical) violence but also psychological and sexual violence. This bill has met with severe resistance from a majority of conservative clerics in Pakistan and the subject is widely considered "sensitive" — a word reiterated by many interviewees.
"It's a step forward. I am glad to see the support I see for this bill in my circles," she says, but Zara is also worried about the dominant narrative that considers this progressive law "un-Islamic", not just clerics, but also some of her contemporaries in university. After the bill was passed by the Punjab Assembly, 35 religious parties and groups gathered for a conference called upon by the Jamaat-e-Islami party and condemned the law as "un-Islamic". "The controversial law to protect women was promulgated to accomplish the West's agenda to destroy the family system in Pakistan," Imran Gabol reported in Dawn.
State, society and women's rights
In order to understand the resistance, it is important to recognise the complex, layered relationship between the State, social mores, and culture. As far as legal rights are concerned, scholar Minah Ali Rathore describes that Mohammed Ali Jinnah's vision of Pakistan was based on equality — women got suffrage in 1956 and had seats allotted in the Parliament. During Zulfeqar Ali Bhutto's rule, Pakistan adopted a Constitutional article that states "there shall be no discrimination on the basis of sex." Several family arbitration provisions were also made, and Rathore argues that the State endeavoured to empower women up until the time General Zia-ul-Haq's regime took over, which introduced Islamization in the nation, and enacted discriminatory laws to the detriment of women.
During his regime, Zia implemented "his own version of true Islam" and enforced the hugely controversial Hudood Ordinance in 1979 — effectuating punishements from the Quran in their literal form. A federal Shariat court was established which had the authority to review whether laws were in line with Islamic laws. Zulefeqar Ali Bhutto was executed under this regime — this led to a suppression of the left-leaning and liberal voice in Pakistan. The Hudood Ordinances cover theft, drunkenness, adultery and rape — to prove a rape allegation, a woman must provide four male witnesses, a woman's testimony is considered half the worth of a man's, pre-marital sex became a crime. A prime example of the blatantly unjust nature of the Hudood Ordinance is the case of Safia Bibi, a blind, 13-year-old domestic help who was raped by a father-and-son duo who were acquitted in the case. Bibi, meanwhile, was sentenced to three years of imprisonment and 15 lashes. Shamim, Veena Hyat, Rafaqat Bibi and Mina Jehan are only a few names in the long list of women who have been severely wronged by the ordinances.
That is not to say that the Hudood ordinances are completely to blame. Violence in customary and cultural forms did exist before Zia's regime, but, as a Girls at Dhabas (a socio-political organisation that started a movement to reclaim public spaces in Pakistan) representative, Sadia pointed out, "the gender policies that have existed since the 1980s definitely resulted in the sharp decline of the status of women as equals in Pakistan." The representative continued, "Such policies have encouraged condoning violence in the name of religion. They have reduced the status of women as legal equals and increased control over their bodies and sexuality. Women are scrutinised and controlled more than ever: by their families in private spaces, and by the public at large when they leave their houses. There has been an increase in familial violence because of the enactment of such laws, particularly the abuse and violence women experience at the hands of their male family members."
This ordinance has had a profound impact on the development of the Pakistani society by severely undermining the worth of women. The ordinances encouraged social taboos and stigma surrounding violence they experience at the hands of men, wreaking havoc on the lives of women who are caught between a rock and a hard place. The State abandoned its women through Hudood, leaving them vulnerable through its legal framework. By making the Sharia laws legally binding decrees, the Ordinances also made conservative, rigid Islamists relevant, and therefore, powerful and influential. "Mullahs did not have institutional legitimacy about what was right and wrong, the Hudood gave them that," says Amar Sham Khangharani from Tharparkar district, who works in Advocacy. The Islamic ethico-legal discourse ceased to be a discourse in any meaningful sense, becoming instead constricted law with no room for interpretation.
'Un-Islamic' and 'western'
Over the years, there have been numerous attempts to reform the Hudood Ordinances, but they have all met with strong opposition from Islamic parties, conservatives and clerics. Scholar Martin Lau points out that there is always a "threat of large-scale demonstrations against any government willing to contemplate the repeal of the Zina Ordinance". In addition, Lau describes the construction of national identity based on Islam, stating that a departure from Islamisation would "rob from Pakistani society a sense of purpose and legitimacy."
The head of Council for Islamic Ideology denounced the Women's protection bill as "un-Islamic". Jamiat-i-Ulema Islam, one of the largest religious parties in Pakistan's chief Fazlur Rehman said that the law would make men "insecure" and that it would "make Pakistan a Western colony again".
There is incredible heterogeneity in the thoughts on the proposed bill's 'Islamicism'.
"It's an absolute myth that the bill questions the 'manliness' of men or that it will increase divorces. There is nothing un-Islamic about a bill that looks out for the rights of women. The clerics can only become relevant by spewing hatred and making absurd arguments," says Khangharani.
However, Shomina, a homemaker from Karachi feels differently. While she agrees that the law might be good for the women of her country, she feels conflicted about what it would do to the family. "People value a family system in Pakistan. Let me give you an example for this law. If there is excess salt in your food, you won't be able to consume it. But if there is some salt, you might not like the food, but you will be able to eat it. This law is like that, maybe it is overreaching," she says. According to Shomina, the country is Islamic and the Sharia cannot be tinkered with, "attempts to implement a 'modern law' will create problems, even though it looks like it is helping women — that's superficial."
According to the representatives of Girls at Dhabas, Atiya, Zoya and Sadia, "women's rights have been compromised several times in the past as a result of political expediency. The 'ghar/aapis ki baat' and 'chaadar and chaar dewari' shibboleths are often used to condone sexism and violence in private spaces as a means of scaring and controlling Pakistani women. It is unfair to blame women for the mistakes of men to save families that are already broken. How can our family structures not be damaged when men are given a free pass to abuse women in their homes with impunity? They (religious heads, clerics) are afraid that once men are scrutinised in their homes and private spaces, where abuse occurs very frequently, they will not be taken seriously anymore."
"There is no wholesome understanding," feels Khangharani and talks about the provisions of Ijtehaad in the law — where Imams, religious scholars discuss, update the religious law. "This sort of debate does not happen, even though the book makes a provision for it," he says.
On the path to progress
In 2006, the Women's Protection Bill was passed under President Musharraf's regime. However, human rights groups and women's rights activists claim that the bill did not do much to alleviate the status of women in the country. With the amendments in 2006, rape victims no longer needed to provide "four male pious Muslims" and convictions would be based on forensic and circumstantial evidence. Despite these steps, Human Rights Watch in its report called for a repeal of the entire ordinance as it was "fundamentally flawed". There are a number of other laws which now recognise the various kinds of harassments and violence that women face — laws on sexual harassment at the workplace and prevention of acid attacks are in place.
The 2016 bill that was passed in the Punjab Assembly is "a step in the right direction", according to Imran Saeed who works on legal frameworks for a not-for-profit in Karachi. He feels that it has been written keeping in mind that it must bring relief to those in rural regions with little access to education. "The language of the bill is straightforward and it is cognisant of various kinds of violence and harassment — physical and psychological. That's significant," he says. However, Khangharani highlights that the bill does not criminalise the abuse, which means that the bill is still "going soft". It is clear that law alone is not enough, and Zara says that creating awareness will be key — "The law will only make a difference when enough women know about the law and that they are right to use it."
Talk about the bill is gaining momentum on social media, attracting relevant attention and generating a great deal of discussion (podcasts, panel discussions on the bill can be found here). Though Prime Minister Nawaz Sharif said he would address the concerns of the clerics by having the bill amended so it "doesn't contravene the teachings of the Quran", Amar is hopeful that the move remains a mere tactical response by the PM to appease the clergy. The nation could benefit by redefining itself as one that reconciles religion with human rights through the creation of an Islamic discourse that is more inclusive of its women.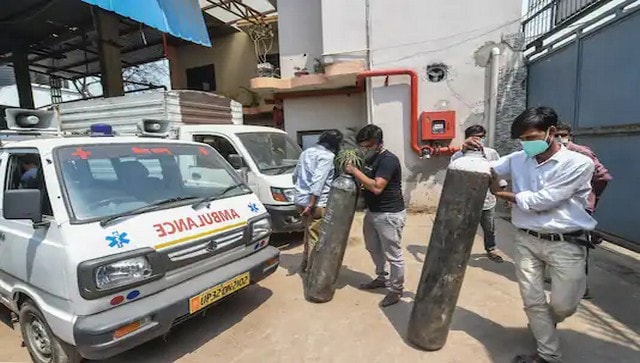 India
As Indians turned to social media in search of COVID-19 beds and other essentials, their cries for help left behind a trail of how the crisis escalated and the dangers coronavirus still poses
Sports
Starting her final round at the Singapore tournament five shots back of overnight leader Lin Xiyu, Kim parred the first four holes before four birdies in the next five holes helped her storm up the leaderboard.
First Cricket News
Indian women are set to play four bilateral series – away tours in England, Australia and New Zealand and a home series against West Indies sandwiched in between.