University of Florida shooting: Three arrested after white supremacist Richard Spencer's speech
Three men were arrested after a shooting following white supremacist Richard Spencer's controversial speech at the University of Florida, police have said
Miami: Three men were arrested after a shooting following white supremacist Richard Spencer's controversial speech at the University of Florida, police have said.
Spencer, leader of the so-called "alt-right" movement — encompassing white supremacists, neo-Nazis and the Ku Klux Klan — appeared on Thursday on campus in Gainesville, in the north of the state.
Just over an hour after his speech ended, three of Spencer's followers stopped their car in front of a group of anti-racism protesters at a bus stop, police said in a statement on Friday.
Authorities said they then threatened the protesters with Nazi salutes, chanting slogans about Hitler, before one of them, 28-year-old Tyler Tenbrink, pulled out a gun and shot at the group. The bullet hit a nearby building.
Tenbrink was arrested along with brothers William and Colton Fears, aged 30 and 28 respectively. The three were charged with attempted murder.
"This incident and how quickly it was handled displays the true teamwork that went into Friday's Unified Command Center activation," said Alachua County Sheriff Sadie Darnell.
Spencer, who helped organise a white supremacist rally that erupted in deadly violence in Charlottesville earlier in 2017, was shouted down by hundreds of protesters Thursday — forcing him to leave the stage at the University of Florida without delivering his planned speech.
Fearing a repetition of Charlottesville, Florida governor Rick Scott had declared a state of emergency Monday to beef up security ahead of Spencer's arrival — which also sparked a street protest of around 1,500 people.
Only around 30 supporters of the controversial white nationalist made it into the auditorium, massively outnumbered by protesters who chanted "No more Spencer!"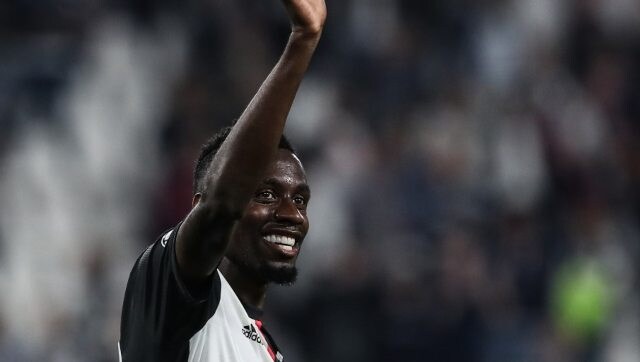 Sports
The league said it is finalising its investigation and will announce findings and sanctions in the near future.
Sports
F1 said the track will be 5.41km long with high-speed straights which should allow top speeds of 320 Km/h and "multiple overtaking opportunities".
Sports
In sum, no 20-something appears poised to wrest the mantle from the 30-somethings who have dominated the sport for so long.