US report puts India on 'Priority Watch List,' raises concerns over pharma sector
The US' Special 301 report continues to put India, along with a few other countries, under its 'Priority Watch List' for its intellectual property rights (IPR) regime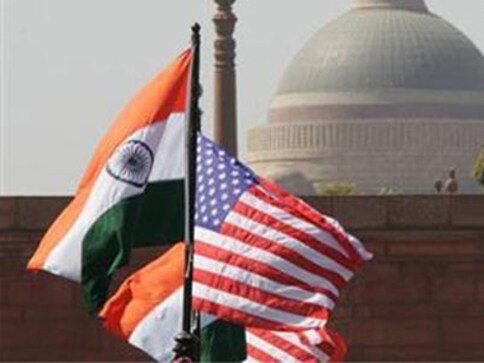 The US' Special 301 report continues to put India, along with a few other countries, under its 'Priority Watch List' for its intellectual property rights (IPR) regime and directs its chief trade negotiator to hold foreign governments 'accountable' for IP-related trade practices that go against the interests of American innovators and creators.
The special sub-committee that reviewed 73 trading partners of the US placed India, China, Russia, Ukraine, Venezuela, Argentina, Chile, Algeria, Indonesia, Kuwait, and Thailand under its 'Priority Watch List' (PWL) category and Canada, Brazil, Switzerland, Pakistan, Egypt among other countries under its 'Watch List' (WL) category. The USTR has listed a total of 34 trading partners under PWL or WL. India has been under the PWL category for more than a decade now.
No new country has been added under the Priority Foreign Country (PFC) category.
The US Trade Representative's (USTR's) Special 301 report -- a Congressionally-mandated annual report that has been issued every year beginning in 1989—identifies trade barriers to US companies and products in foreign shores due the host country's intellectual property laws, including trade marks, patents, copyright, trade secrets etc.
PWL is defined as a trading partner with "serious intellectual property rights deficiencies" that require increased attention of the USTR while WL is a trading partner also with "serious intellectual property rights deficiencies" but which has not yet been placed under PWL.
PFC is the most serious classification under the USTR's scheme of things and is applied to a country which is perceived to cause the most egregious IP rights violations that harm American competitiveness abroad. Placing a country under PFC may indicate the possibility of the US unleashing unilateral sanctions on the country. In 2014, influential American businesses, in particular the pharma and manufacturing sectors had urged the Obama administration to list India list as a PFC, but that did not happen.
The USTR report complains about an array of issues that include, the deterioration in IPR protection and enforcement in a number of trading partners, reported inadequacies in trade secret protection in China, India, and elsewhere; 'troubling' indigenous innovation policies that may unfairly disadvantage U.S. right holders in markets abroad, issues around online copyright piracy.
The 77-page report expends quite a bit of its attention on India under the Country Reports section. It states that the manufacture and distribution of pharmaceutical products and active pharmaceutical ingredients bearing counterfeit trademarks as problems especially in countries like India, Brazil, China, Guatemala, Indonesia, Lebanon, Peru, and Russia.
"While it is impossible to determine an exact figure, studies have suggested that up to 20 percent of drugs sold in the Indian market are counterfeit and could represent a serious threat to patient health and safety," states the report.
The report alleges that 97 percent of all counterfeit pharmaceuticals seized at the US border in 2015 were shipped from only four economies of China, Hong Kong, India, and Singapore.
It also complains of unfair market access and states that India maintains "highest tariffs" on medicines, pharmaceutical inputs, and medical devices as compared to other WTO members who are mentioned in the report.
The US trade chief argues that India's National Manufacturing Policy encourages compulsory licensing of patented technologies to bring about technology transfer of green technologies. "Such policies, which India has sought to multilateralise in United Nations (UN) negotiations, will discourage, rather than promote, investment in and dissemination of green technology innovation, including those technologies that contribute to climate change adaptation and mitigation," states the report.
The report points out to the Indian pharmaceutical industry as a particular area of concern for the US business set-ups.
It directly attacks section 3 (d) of the Indian patent law. According to Section 3(d), in order for a new form of a known substance to be patentable, it must show an enhanced efficacy as against the known efficacy of the substance concerned. The Trade-Related Aspects of Intellectual Property Rights (TRIPS) agreement under the WTO has "sufficient flexibilities" says the US and thus, section 3(d) is over and above international agreements.
It cites "irregularities" in the application of 3(d) leading to the rejection of "innovative" pharmaceutical products, and "lack of clarity" on standards for sections 85 and 92 compulsory licenses and revocation under section 66. India's proposed Patent Rule Amendments would "pressure" patent applicants to localize manufacturing in India and has thereby raised new areas of concern for the US.
"The United States continues to have concerns that Section 3(d) of India's Patents Act, as interpreted, may have the effect of limiting the patentability of potentially beneficial innovations," it states. India has rejected many patents that were accepted in other parts of the world, the US says.
The Supreme Court of India rejected Novartis's Glivec patent in 2005 because it failed the "therapeutic efficacy" test, among other cases when India's highest court had taken steps for enhancing access to medicines to the public. Similarly, a decision by the Indian Intellectual Property Appellate Board (IPAB) upholding the grant of the compulsory license over Sorafenib, a drug to treat primary kidney cancer, had ruffled feathers of the US administration. Rulings such as these have left the powerful pharmaceutical lobby fuming.
It also calls the Patents Act's requirements under Section 8 as "out of step" and "out of date" with other countries.
India is the world's most important manufacturer of affordable generic drugs supplying them to developing countries, including to US-funded programmes for TB, malaria and HIV drugs.
"It's clear that India will keep facing intense pressure to undermine its role as 'pharmacy of the developing world'," Nirmala Sitharaman, the Indian union minister for commerce and industry said in a statement recently.
Sitharaman had called the Special 301 report in the same statement a "unilateral measure to create pressure on countries to enhance IPR protection beyond the TRIPS agreement". She called it an "extra-territorial application of the domestic law of a country" and said that the government remains committed to utilize flexibilities under the TRIPS agreement "to protect domestic pharmaceutical sector from pressure exerted by the foreign countries".
The National Pharmaceutical Pricing Authority implemented pricing restrictions on 509 drug formulations, effective 1 April, 2015 while exempting certain medicines manufactured in India and "developed using indigenous R&D," to be priced higher. This, the US says, is a competitive disadvantage to US companies.
"On the one hand, USTR says it is supports "access to medicine for all." But then USTR sets out a series of complaints about anything that would make medicines more affordable," said Jamie Love, Director of Knowledge Ecology International (KEI), and an American expert in several compulsory licensing cases and an advocate of delinking R&D costs from drug prices.
"President Obama has never been able to rein in the pharmaceutical or publisher lobbies, and his administration has been behind the curve or in opposition to efforts to change business models for drug development, so that innovation and access would not be in conflict with each other," he said.
There is growing concern even within the US on spiraling drug prices that makes health care steep or out-of-reach for the average citizen. The US pharmaceutical industries use the report to push governments to open their IPR regime more to accommodate their interests.
India's "compulsory licensing" provision under law is problematic to the US since India uses it as an important tool of industrial policy for green technologies, "with the potential to be applied more regularly across economic sectors".
The Special 301 report also views "localization" requirements by India that favour Indian IPR owners or local manufacturers as flouting rules by "distorting the competitive landscape" and stifling new and innovative foreign industries. The US had slapped a case on India in 2014 at the WTO relating to domestic content requirements under the government's Jawaharlal Nehru National Solar Mission (NSM) for solar cells and solar modules. India lost the case at the Dispute Settlement Board but filed an appeal on 21 April this year regarding certain legal interpretations by the panel.
The promotion of local manufacturing by reinstated or increased custom duties on 45 items in 2016 including for, medical devices, lifesaving drugs, information and communications technology products, solar energy equipment etc. go against international patent norms, according to the US.
Since 2010, the US government as part of the Special 301 report has a 'Notorious Markets List' "that includes examples of online marketplaces reportedly engaging in commercial-scale piracy online, including sites hosted in, operated by, or directed toward parties located in Brazil, Canada, China, India, Russia, Switzerland, Ukraine, and elsewhere".
According to the report, the cost of piracy for the creative Indian industry is massive—losses from piracy of music and movies in India are approximately $4 billion per year and the commercial value of unlicensed software approaches $3 billion. Quoting a 2013 study conducted by the Motion Pictures Distributors Association of India, the USTR says that India has one of the highest rates of video piracy in the world. The high incidence of camcording in India indicates the need for effective legal regulations, the US stated.
KEI reports that 'trade secrets' are mentioned 57 times in the report, "illustrating the increased emphasis on broader definitions to trade secrets and expansions of corporate secrecy as a trade policy".
Prime Minister Narendra Modi is scheduled to visit Washington to address a joint session of the US Congress on June 8. IPR issues are certain to figure in the discussions between Modi and US president Barack Obama.
The report praises some plurilateral trade deals like the Trans-Pacific Partnership (TPP) and the proposed Transatlantic Trade and Investment Partnership (TTIP)—a series of secret trade deals between the US and the EU --as having "among the highest levels of IPR protection and enforcement in the world". Nobel Prize-winning economist Joseph Stiglitz recently described the TPP as the 'worst trade deal ever'. The proposed TTIP deal has also caused much uproar from human rights experts, civil society and NGOs for its system of establishing private arbitration systems through which governments could be potentially sued for legislating in public interest in case such measures go against foreign trade interests, among other concerns.
The US has promised to work on the issues mentioned in the Special 301 report through the High Level Working Group on Intellectual Property (IP Working Group), established by Obama and Modi. "The United States is working with India to foster an environment that will enable India to achieve its important domestic policy goals of increasing investment and stimulating innovation through, not at the expense of, IPR protection and enforcement," the USTR report states. It recently hosted the Indian Government for a Copyright Workshop in April 2016 and is holding a Trade Secrets Workshop in India later this year to have discussions on the Indian IPR regime and "share new legislative approaches".
In February 2016, Obama amended the Special 301 statute directing the USTR to develop action plans for each country that the US identifies as PWL for more than a year and holding foreign governments "accountable for intellectual property-related trade practices that disadvantage America's creators and innovators".
"The legality of 301 is questionable. It is a classic case of using bilateral threat. Developing countries should not be cowed down but rather should go to multilateral platforms like the WTO and challenge this. Countries have the absolute right to use flexibilities. This is illegal under the current WTO framework," said K.M. Gopakumar of Third World Network and an expert on patents.
World
Trade tensions between the United States and China have been simmering ever since the US-China Phase One Trade Deal expired at the end of 2021
World
The chief of staff of the Islamic Emirate, Qari Fasihuddin Fitrat said the Afghanistan Taliban government has decided to increase the size of the army from 150,000 to 200,000
World
The teenager, who has not been named, was being patted down as part of a search for weapons when he produced a handgun and began shooting, police said in the western US state said