United States-led airstrike kills 21 civilians in Syria as victims tried to escape Islamic State bastion Raqa
A United States-led coalition air strike killed 21 civilians as they tried to escape the Islamic State group's Syrian bastion of Raqa.
Beirut: A United States-led coalition air strike killed 21 civilians as they tried to escape the Islamic State group's Syrian bastion of Raqa, the Syrian Observatory for Human Rights has said.
"The civilians were boarding small boats on the northern bank of the Euphrates River to flee southern neighbourhoods of Raqa," said Observatory head Rami Abdel Rahman on Monday.
He said women and children were among the dead but he could not immediately give a specific number.
Thousands of civilians have fled the northern city as a seven-month offensive by the Syrian Democratic Forces (SDF), an Arab-Kurdish alliance, closes in.
The SDF is now several kilometres from Raqa's east, west, and north, and has sealed off routes into the city from those three fronts.
Their assault has been backed by air strikes from the Washington-led coalition bombing Islamic State in Iraq and Syria since 2014.
Russian aircraft have also carried out bombing raids against Islamic State convoys fleeing the city.
According to the Britain-based Observatory, the latest coalition raid took place on Monday morning.
"The toll may continue to rise as some of the wounded are in critical condition," the monitor said.
The activist collective 'Raqa is Being Slaughtered Silently' also reported the strike, saying it hit people "waiting near the river and others on boats (who) were trying to cross."
It said civilians had been escaping Raqa by crossing the Euphrates River via boat, after the two main bridges leading out of the city were destroyed.
Syria's conflict erupted in March 2011 with widespread protests against the regime, but it has since morphed into a multi-front war that has left 3,20,000 people dead.
The United States military has said coalition air strikes in Iraq and Syria had "unintentionally" killed 484 civilians, but observers say the number is much higher.
The Observatory has given a toll of around 1,500 civilians in Syria alone since the coalition began striking there on 23 September 2014.
The monitor recorded the coalition's deadliest month for Syrian civilians between 23 April and 23 May, with 225 civilians killed.
Reports of civilian casualties in the air campaign have swelled in recent weeks.
On 20 May, United States Defence Secretary Jim Mattis said president Donald Trump had instructed the Pentagon to "annihilate" Islamic State in Syria in a bid to prevent escaped foreign fighters from returning home.
The president has "directed a tactical shift from shoving Islamic State out of safe locations in an attrition fight to surrounding the enemy in their strongholds so we can annihilate Islamic State", Mattis said.
But the Pentagon has denied that its rules of engagement have changed and insists that the coalition continues to strike only "military-appropriate targets".
Find latest and upcoming tech gadgets online on Tech2 Gadgets. Get technology news, gadgets reviews & ratings. Popular gadgets including laptop, tablet and mobile specifications, features, prices, comparison.
World
Despite Trump's unprecedented attack on the validity of the US election system, his legal team has yet to provide any evidence that stands up in court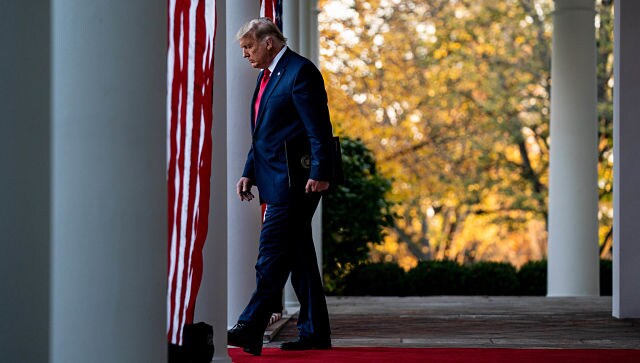 World
The US constitution gives the president clemency powers "to grant reprieves and pardons for offenses against the United States, except in cases of impeachment"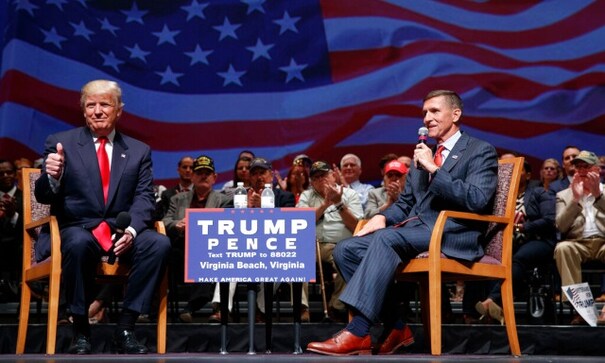 World
The pardon is part of a broader effort by Trump to undo the results of a Russia investigation that shadowed his administration and yielded criminal charges against a half-dozen associates