United Nations starts to evacuate 500 people from besieged Syria towns
NewsTracker
Zabadani: Twenty-five men were evacuated from a rebel-held stronghold west of Damascus, capital of Syria on Wednesday as part of a UN-backed evacuation of 500 people from four besieged towns.
The reporter said 15 of those evacuated from Zabadani were young men and the rest were elderly in need of medical attention.
Once their bus had cleared Zabadani's outskirts, the men stepped out to be checked by medical teams.
A total of 500 people were to be simultaneously evacuated Wednesday from four towns: Zabadani, nearby Madaya, which is also in rebel hands, and the government-held towns of Fuaa and Kafraya in northwest Idlib province.
Zabadani and Madaya are besieged by government forces, and Fuaa and Kafraya are surrounded by Islamist rebel groups.
A local activist group in Madaya announced on its Facebook page that wounded residents and "their companions" were boarding buses to leave town.
"They will head first to Damascus, then to Idlib," said the group, the United Relief Organisation in Madaya and Zabadani.
And a Syrian security source said a first bus carrying about a dozen people -- including "wounded and their families" -- had also left Fuaa and Kafraya.
A UN source in Damascus told AFP that the identity of every evacuated person was being checked against a pre-approved list.
"We are evacuating injured or sick people from the four besieged towns," the source said.
The United Nations announced on April 7 that it was planning "a very major" medical evacuation in the four towns.
"Altogether it could be up to 500 people," Jan Egeland, who heads a UN-backed humanitarian taskforce for Syria, told reporters in Geneva.
Aid deliveries to the four towns are always simultaneous and equal: the same numbers of aid convoys must enter the different towns at the same time.
A similar stipulation applied for those being evacuated.
More than 270,000 people have been killed since Syria's conflict erupted in 2011, and millions have been forced to flee their homes.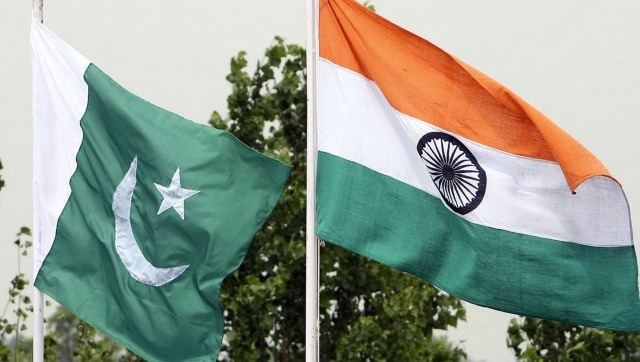 India
India's strong response came after Islamabad's envoy to the UN raked up the issue of Jammu and Kashmir and spoke about the late pro-Pakistan leader Syed Ali Shah Geelani in his remarks to the General Assembly
World
They have guaranteed that humanitarian workers both men and women will be allowed freedom of movement
World
Of all the events the outcome of a meeting on Wednesday of the foreign ministers of the five veto-wielding permanent members of the Security Council is eagerly awaited