UNICEF urges better protection for refugee and migrant children | Reuters
BRUSSELS UNICEF on Wednesday called for better protection for refugee and migrant children crossing borders on their own, a growing group that is particularly vulnerable to exploitation and abuse.In a report, the United Nations agency said 170,000 unaccompanied children sought asylum in Europe in 2015-16. Nearly all minors who made it across the Mediterranean from Libya to Italy last year and so far in 2017 had arrived alone.'Deprived, unprotected, and often alone, children on the move can become easy prey for traffickers and others who abuse and exploit them,' UNICEF said
BRUSSELS UNICEF on Wednesday called for better protection for refugee and migrant children crossing borders on their own, a growing group that is particularly vulnerable to exploitation and abuse.In a report, the United Nations agency said 170,000 unaccompanied children sought asylum in Europe in 2015-16. Nearly all minors who made it across the Mediterranean from Libya to Italy last year and so far in 2017 had arrived alone."Deprived, unprotected, and often alone, children on the move can become easy prey for traffickers and others who abuse and exploit them," UNICEF said.
UNICEF said children made up nearly a third of trafficking victims world-wide, with high risk of experiencing violence or sexual abuse, among others.It said people smugglers often "sell them into exploitation, sometimes akin to contemporary forms of slavery" and that many are "held against their will or ... forced to work without pay."
UNICEF called on the Group of Seven richest nations, whose leaders meet in Italy on May 26-27, to commit to better safeguarding their rights by ceasing to detain children, enhancing efforts to keep families together and ensuring minors get schooling and health care.
Four of the G7 countries are members of the European Union, which saw some 1.6 million refugees and migrants from the Middle East, Africa and beyond reach its shores in 2014-16. "As large numbers of refugees and migrants arrive, children among them are routinely left in conditions that would be deemed unacceptable for native-born children," UNICEF said."Some children avoid authorities for fear of detention, living on the streets under abysmal conditions and sometimes selling sex or resorting to petty crime as they save up to pay smugglers to facilitate their onward journeys." (Reporting by Gabriela Baczynska; Editing by Catherine Evans)
This story has not been edited by Firstpost staff and is generated by auto-feed.
Find latest and upcoming tech gadgets online on Tech2 Gadgets. Get technology news, gadgets reviews & ratings. Popular gadgets including laptop, tablet and mobile specifications, features, prices, comparison.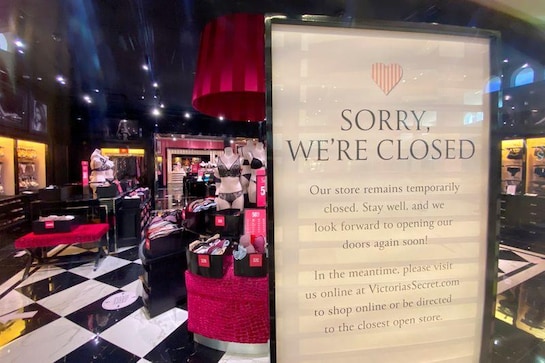 Business
By Howard Schneider WASHINGTON (Reuters) - The explosive surge in U.S. coronavirus cases this fall has left a question hanging: When will the economy take its own turn for the worse
Business
FRANKFURT/WASHINGTON (Reuters) - The heads of the Federal Reserve and the European Central Bank welcomed the encouraging results in trials of a vaccine candidate for the novel coronavirus but stressed that the economic outlook will remain uncertain. Fed chair Jay Powell and ECB President Christine Lagarde said the economy was still in for a tough time even if the development of a potential vaccine by U.S. drugmaker Pfizer and German partner BioNTech SE was reason for some optimism further ahead
Business
By Sumita Layek (Reuters) - India's fuel consumption in October registered its first year-on-year increase since February, as slowing coronavirus cases and increased mobility accelerated an economic recovery, data showed on Thursday.