Under-pressure Maldives government to let jailed opposition leaders attend crisis talks | Reuters
The Maldives government said on Wednesday it would allow jailed leaders of rival parties to take part in talks on resolving the country's political crisis. Best known as an exotic tourist destination, the Indian Ocean island nation has been mired in political unrest since its first democratically elected leader, Mohamed Nasheed, was ousted in February 2012
The Maldives government said on Wednesday it would allow jailed leaders of rival parties to take part in talks on resolving the country's political crisis.
Best known as an exotic tourist destination, the Indian Ocean island nation has been mired in political unrest since its first democratically elected leader, Mohamed Nasheed, was ousted in February 2012.
The concession was announced four days after President Abdulla Yameen's administration started talks with a U.N. delegation amid international pressure for reform.
The administration has have jailed opposition leaders including Nasheed and members of Yameen's party, including the vice president, on various charges.
Opposition parties have demanded the release of all political detainees and allow party choice of representative at the talks.
"Those serving sentences won't be released. Arrangements will be made so that they can actively contribute to the party talks," government spokesman Ibrahim Hussain Shihab said
He gave no date for the talks but said the government was committed to holding them.
Nasheed was arrested and sentenced in March last year to 13 years in jail on terrorism charges for ordering the abduction of a judge, following a rapid trial that drew international condemnation. He is now in London for medical treatment.
Officials from Nasheed's party were not immediately available for comments.
Yameen's government is also criticised for detaining 18 journalists who earlier this month protested against a proposed defamation bill citing it aimed at suppressing freedom of expression and speech of the general public.
(Reporting by Shihar Aneez; editing by John Stonestreet)
This story has not been edited by Firstpost staff and is generated by auto-feed.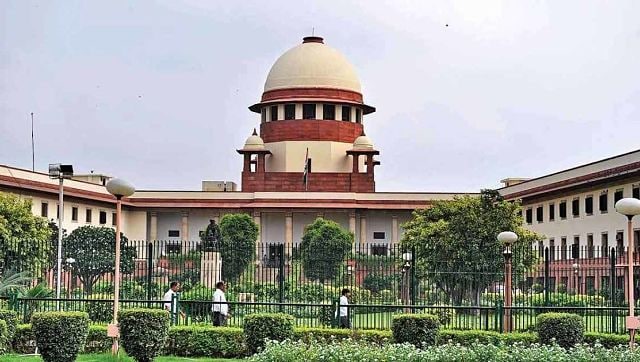 India
There are around 250 posts lying vacant in various key tribunals and appellate tribunals
World
Instead of being feted by name for his role in the US-Britain-Australia agreement, Prime Minister Scott Morrison was initially relegated to being "that fellow Down Under"
World
The Iranian president in his maiden speech at the UN slammed the US saying the world no longer cares about "America First" or "America is Back"