UN Security Council overwhelmingly rejects Russian resolution calling for condemnation of air strikes in Syria
UNSC overwhelmingly rejected a Russian resolution calling for condemnation of 'aggression' by the United States, United Kingdom and France against Syria
United Nations: The UN Security Council overwhelmingly rejected a Russian resolution calling for condemnation of "aggression" by the United States, United Kingdom and France against Syria on Saturday, a vote reflecting support for the allied air strikes on Syrian chemical sites.
But the vote at the end of an emergency meeting called by Russia also demonstrated again the paralysis of the UN's most powerful body in dealing with Syria's seven-year conflict.
Russia's demand for condemnation and an immediate halt to "aggression" and "any further use of force" by the three Western allies got support from only two other countries on the 15-member Security Council — China and Bolivia.
By contrast, eight countries voted against the Russian draft — the US, UK, France, Netherlands, Sweden, Kuwait, Poland and Ivory Coast. Four countries abstained — Ethiopia, Kazakhstan, Equatorial Guinea and Peru.
At the meeting, the fifth in a week on chemical weapons in Syria, Russia and its supporters again clashed with the US and its allies over a suspected poison gas attack on 7 April in the Damascus suburb of Douma.
The US, UK and France said they launched air strikes against Syrian chemical sites after obtaining evidence that a chemical weapon was used by President Bashar Assad's government. Russia and its ally Syria called the attack fabricated and said no evidence of chemical weapons use exists in Douma.
US Ambassador Nikki Haley told the council "there is clear information demonstrating Assad's culpability." And she said President Donald Trump told her Saturday morning that if the Syrian regime uses poisonous gas again "the United States is locked and loaded" to strike again.
"When our president draws a red line, our president enforces the red line," Haley stressed. "The United States of America will not allow the Assad regime to continue using chemical weapons." France's UN Ambassador Francois Delattre said the result of the vote sends "a clear message" that Security Council members recognised the need for the air strikes, and "their proportional and targeted nature."
"And what's most important is no one contests that the use of chemical weapons cannot be tolerated and must be deterred," he said. "That is essential."
Russia's UN Ambassador Vassily Nebenzia said the meeting confirmed that the US and its allies "continue to put international politics and diplomacy in the realm of myth-making — myths invented in London, Paris and Washington."
"We put facts contrary to your myths," he said. "If we continue on this path, we will soon reach the diplomacy of the absurd." Russia and Syria also clashed with the three Western allies over the legality of the air strikes and responsibility for the Security Council's paralysis.
Britain's UN Ambassador Karen Pierce blamed Russia for repeatedly vetoing resolutions on the use of chemical weapons in Syria and said the UK took military action "to save lives," on the legal basis of "humanitarian intervention." Britain believes "that is wholly within the principles and practices of the United Nations," she said.
Russia's Nebenzia called it "a very sad day for the world, for the UN, for its Charter which was blatantly, blatantly violated, and for the Security Council which has shirked its responsibilities." "I would like to believe that we will not see a day that is worse than today," he said.
Looking ahead, Delattre said France, Britain and the United States will soon be presenting the Security Council with a new draft resolution aimed at achieving a lasting solution to the Syrian conflict that addresses political, chemical and humanitarian issues.
A draft resolution circulated by the three countries and obtained late Saturday by The Associated Press would condemn all use of chemical weapons, especially the 7 April attack in Douma.
It seeks answers from Syria on gaps in its chemical weapons declaration to the Organisation for the Prohibition of Chemical Weapons. And it would establish a new body to determine responsibility for chemical attacks, call for a cease-fire in Syria, unimpeded access for all humanitarian aid, and an urgent resumption of negotiations on a political settlement.
Find latest and upcoming tech gadgets online on Tech2 Gadgets. Get technology news, gadgets reviews & ratings. Popular gadgets including laptop, tablet and mobile specifications, features, prices, comparison.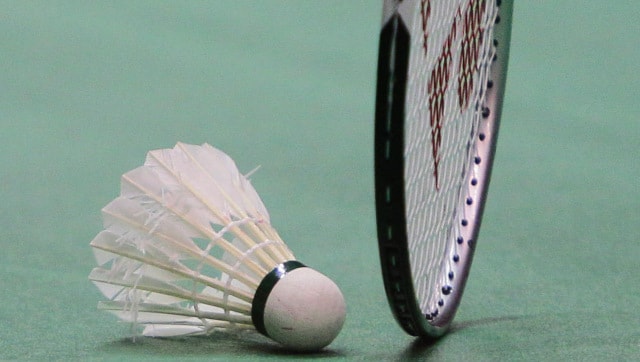 Sports
The world body also said that all players who were tested on Tuesday have returned negative.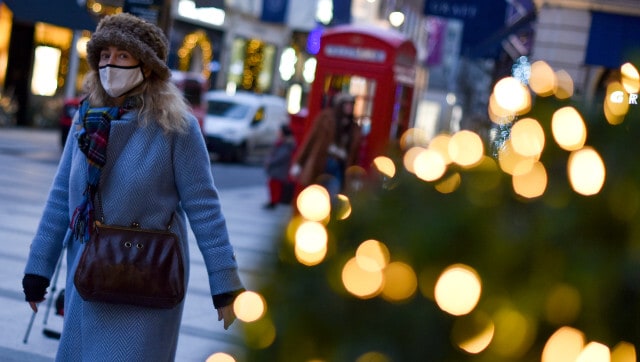 World
Across the world, several countries continue to have some forms of restrictions on internal movement of people, over a year since the novel coronavirus was first reported in China
India
As per UNICEF, an estimated 140 million children will be born in 2021 and their average life expectancy is expected to be 84 years