UN Security Council condemns Kabul bombing that killed 95, urges swift action against perpetrators
UN Secretary General Antonio Guterres and the powerful Security Council have strongly condemned the 'senseless and cowardly bombing' in Kabul which claimed at least 95 lives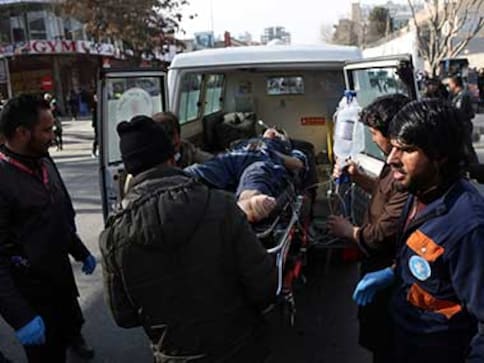 Washington: UN Secretary General Antonio Guterres and the powerful Security Council have strongly condemned the "senseless and cowardly bombing" in Kabul which claimed at least 95 lives, calling for the need to bring to justice perpetrators of the reprehensible acts of terrorism.
Strongly condemning the Taliban-claimed assault — the second carried out by the militant group in the Afghan capital in a week — the United Nations Security Council (UNSC) in a statement underlined the "need to hold perpetrators, organisers, financiers and sponsors of these reprehensible acts of terrorism accountable and bring them to justice."
It urged all countries to cooperate actively with the Government of Afghanistan and all other relevant authorities in this regard.
Reiterating that any acts of terrorism are criminal and unjustifiable, regardless of their motivation, wherever, whenever and by whomsoever committed, the Security Council reaffirmed the need for all States to combat by all means.
UN Secretary General Guterres in a statement said that indiscriminate attacks against civilians are grave violations of human rights and international humanitarian law, and can never be justified.
"The Secretary-General strongly condemns the deadly attack today in central Kabul, which was claimed by the Taliban...those responsible for today's attack must be brought to justice," said a statement attributable to UN Secretary General's spokesperson.
US ambassador to Afghanistan John R Bass, in a statement, also condemned the "senseless and cowardly bombing" in Kabul and those who perpetrated it.
"Our thoughts are with the victims and their families. My government and I stand with the brave people of Afghanistan. Their work to create a peaceful, prosperous future for all the citizens of this country is the best response to terrorists and others who know only violence," he said.
World
The economic urgency is the real driver for an industry worth $3.5 trillion in 2019 that the United Nations estimates lost about that much during the pandemic
World
China's 'zero-COVID' policy has limited international visitors in the country. Due to the policy, China previously withdrew as the host of soccer's 2023 Asian cup and has indefinitely postponed the 2022 Asian Games.
India
Ambekar also noted that post-independence, attempts have been made to erase the role played by the RSS in the freedom movement