UN says Donald Trump's proposed US funding cuts will make its work 'impossible'
UN will wait to see what the US Congress does with the proposed budget.
United Nations: President Donald Trump's huge proposed cuts in US funding for the United Nations would make it "simply impossible" for the world organisation to carry out essential work to promote peace, combat poverty and provide humanitarian assistance, the UN spokesman has said.
Stephane Dujarric told reporters on Wednesday the UN will wait to see what the US Congress does with the proposed budget, "but we will need resources to deliver on our mandates."
Republicans who control both houses of Congress are sceptical about the administration's math and Democrats are opposed to the blueprint.
The United States is the largest contributor to the UN budget, reflecting its position as the world's largest economy. It currently pays 25 percent of the United Nations' $5.4 billion regular operating budget and over 28 percent of the separate $7.8 billion peacekeeping budget.
The budget that the Trump administration submitted Monday for the US fiscal year starting 1 October would cut funding for UN peacekeeping by $1.3 billion, over 50 percent.
Contributions to international organisations, including the United Nations, would drop by $447 million, a 31 percent decrease. Among other cuts are total funding for the UN children's agency UNICEF and, as previously announced, the UN population agency UNFPA.
During a visit to the White House by the UN Security Council last month, Trump described the US contributions to the United Nations as "peanuts compared to the important work."
But the president and the US ambassador to the UN, Nikki Haley, have been pushing for reform of the world body, especially its 16 far-flung peacekeeping operations.
Dujarric said UN Secretary-General Antonio Guterres "has been very vocal on the need to reform and is engaged, and is committed and will continue to work on reform ensuring the UN...delivers what it is meant to deliver."
Atul Khare, the UN undersecretary-general for peacekeeping support, said at a news conference that peacekeeping "is effective," pointing to nearly 70 missions that have wrapped up and "left a legacy of stability in countries spanning from El Salvador to Namibia to East Timor."
The UN has already announced that three missions will soon be closing in Ivory Coast, Liberia and Haiti.
Khare said "peacekeeping is cost effective," saying the current $7.8 billion budget supports 16 missions, a regional centre and logistics base and the deployment of over 113,000 personnel. In addition, he said, the UN supports 22,000 African Union peacekeepers and 595 civilians in Somalia.
Adjusting for inflation, Khare said, "the cost of UN peacekeeping to member states today is 17 percent lower in 2016-17 than it was in 2008-09 when measured as cost per capita of deployed uniformed personnel."
The budget proposal says Trump wants to cap the US peacekeeping contribution at 25 percent but notes that the UN General Assembly only revises assessment rates every three year, and the next negotiation isn't due until 2018.
"Therefore, a 50 percent reduction in US funding for UN peacekeeping activities would need to be achieved through reductions in overall UN peacekeeping budget levels or reduced US contributions," it says.
"The request assumes greater burden sharing by other countries and a US assessed contribution at or below the statutory cap of 25 percent."
Find latest and upcoming tech gadgets online on Tech2 Gadgets. Get technology news, gadgets reviews & ratings. Popular gadgets including laptop, tablet and mobile specifications, features, prices, comparison.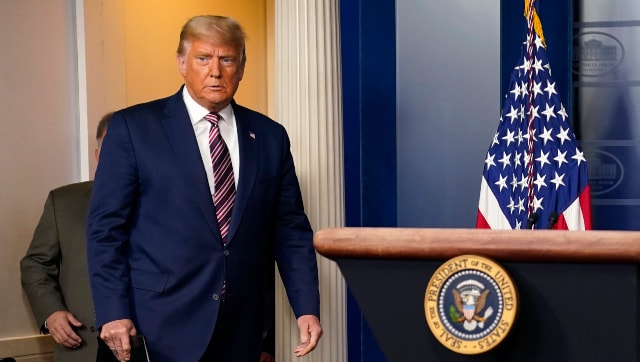 World
Trump has so far defied tradition by refusing to concede defeat, instead launching legal attempts to challenge the outcomes in several states such Pennsylvania and Michigan
World
The explosions hit various parts of central and north Kabul, including in and around the heavily fortified Green Zone that houses embassies and international firms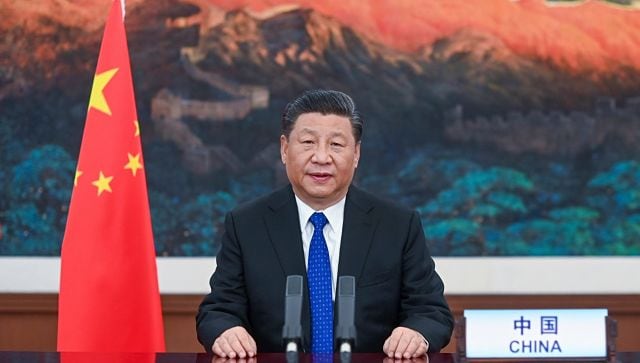 World
The Chinese president told the US president-elect he hoped the two countries would 'uphold the spirit of non-conflict, focus on cooperation and control differences'