UN report says CPEC may create more tension for Indo-Pak dialogue
The India-Pakistan dispute over Kashmir is a matter of concern, and the China-Pakistan Economic Corridor may create further tension, a UN report has said.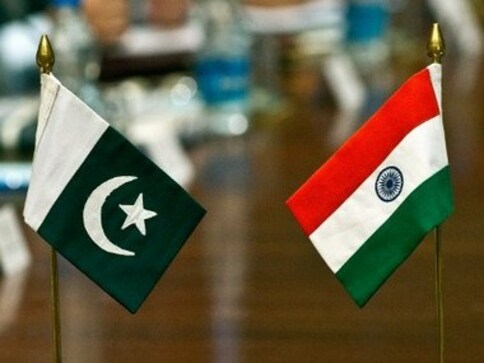 Islamabad: The India-Pakistan dispute over Kashmir is a matter of concern, and the China-Pakistan Economic Corridor may create further tension between the two countries and ignite political instability in the South Asia region, a UN report has said.
The report released by the UN's Economic and Social Commission for Asia and the Pacific (Escap) on Tuesday said instability in Afghanistan could limit the potential benefits of transit corridors to population centres near Kabul or Kandahar, Dawn online reported.
'The Belt and Road Initiative and the Role of Escap' report was prepared at China's request and covers the six economic corridors spanning Asia, Europe and Africa, it said.
CPEC holds the promise of closer trade, investment and energy cooperation between the two countries, as it creates alternative maritime trade routes for China and its trading partners, it said.
According to the report, CPEC could serve as the driver for trade and economic integration between China, Pakistan, Iran, India, Afghanistan and other Central Asian nations.
What is CPEC?
The China-Pakistan Economic Corridor is a part of China's One Belt One Road (OBOR) policy that aims at increasing connectivity between China and Eurasia. As a part of CPEC, China has committed to improving Pakistan's infrastructure by investing $50 billion.
However, India has not taken this well. CPEC has proposed a series of roads, power plants and development projects that passes through Pakistan-occupied Kashmir. China's presence in a sensitive region like Kashmir means that political instability in South Asia will increase.
For more details on CPEC, refer to this article.
Find latest and upcoming tech gadgets online on Tech2 Gadgets. Get technology news, gadgets reviews & ratings. Popular gadgets including laptop, tablet and mobile specifications, features, prices, comparison.
World
The seminary that critics have dubbed the "university of jihad" has churned out a who's who of Taliban top brass: including many now on the hardline group's negotiating team holding talks with the Afghanistan government to end a 20-year war
World
The president's political appointees are going to extraordinary lengths to try to prevent Biden from rolling back his legacy: filling vacancies on scientific panels, pushing to complete rules that weaken environmental standards, nominating judges and rushing their confirmations
First Cricket News
An Afghan national side toured Pakistan in May 2011, although they only played a second-string side and matches were not given first-class status.