UN launches probe into peacekeeper rape, killing allegations: Central African Republic
The UN mission in the Central African Republic launched a probe Tuesday into allegations its soldiers had raped a 12-year-old girl and shot dead a teenager and his father.
Gabon: The UN mission in the Central African Republic launched a probe on Tuesday into allegations its soldiers had raped a 12-year-old girl and shot dead a teenager and his father.
The probe was opened following allegations made by London-based rights watchdog Amnesty International, which said the alleged incidents took place on August 2 and 3 as Rwandan and Cameroonian peacekeepers were conducting an operation in the capital, Bangui.
In an initial response, UN Secretary-General Ban Ki-moon said he was "dismayed and disappointed" by the latest claims of sexual abuse by peacekeepers, his spokesman Stephane Dujarric told reporters in New York.
"Our evidence strongly suggests that a UN peacekeeper raped a young girl and that other UN peacekeepers indiscriminately killed two civilians," said Joanne Mariner, Senior Crisis Response Adviser at Amnesty International.
The UN mission, known by its French acronym of MINUSCA, said through its spokesman Hamadoun Toure that it was "not aware" of the allegations but was taking the matter "very seriously."
"We have opened a probe," Toure told AFP, saying the mission would seek "established and verifiable proof."
Dujarric said the UN chief was taking the situation "very seriously" and was expected to issue a formal statement.
"No misconduct of this nature can be tolerated," he told reporters.
"This is clearly not only not normal, it is not acceptable. The secretary general is considering the situation very seriously."
- 'Indiscriminate shooting' -
The two alleged incidents took place during an operation to arrest a former rebel chief in the predominantly Muslim PK5 district of the capital on August 2 and 3 in which five people were killed, including a Cameroonian peacekeeper.
Dozens of people were also injured.
Amnesty said it had interviewed 15 witnesses immediately after both incidents, as well as the girl and members of her family.
A nurse who examined the girl found medical evidence consistent with sexual assault.
"The girl had been hiding in a bathroom during a house search at approximately 2:00 am on August 2. A man allegedly wearing the blue helmet and vest of the UN peacekeeping forces took her outside and raped her behind a truck," a statement said.
"When I cried, he slapped me hard and put his hand over my mouth," she told Amnesty.
The search followed earlier deadly clashes in the area.
UN peacekeeping forces returned there the following day. Witnesses told Amnesty they were not under any threat but began shooting indiscriminately.
Amnesty said the soldiers killed Balla Hadji, 61, and his 16-year-old son Souleimane. Balla was apparently shot in the back, while his son was shot in the chest.
A neighbour who witnessed the killings said the soldiers appeared to "shoot at anything that moved."
Hadji's family said the UN troops did not help them to transport the wounded man and boy to hospital. Rather than provide assistance, witnesses said, the peacekeepers fired another round when the daughter tried to cross the street to reach her injured relatives.
The UN had already been under a cloud over an earlier sex abuse scandal involving troops serving in the Central African Republic.
The global body was accused of failing to respond quickly to allegations of sexual abuse of children by French troops at a camp for the internally displaced between December 2013 and June 2014.
Fourteen French troops from a UN-backed force deployed in December 2013 to help African Union peacekeepers end a cycle of sectarian bloodletting triggered by a coup are being investigated over the allegations.
The claims against the soldiers were documented in a UN report that was leaked to Britain's The Guardian newspaper earlier this year.
Since then, documents from an internal UN enquiry showing that senior officials from the UN office of human rights knew of the allegations for months -- but failed to act -- have come to light.
In June, Ban Ki-moon ordered an independent, external review of the UN's handling of the case.
AFP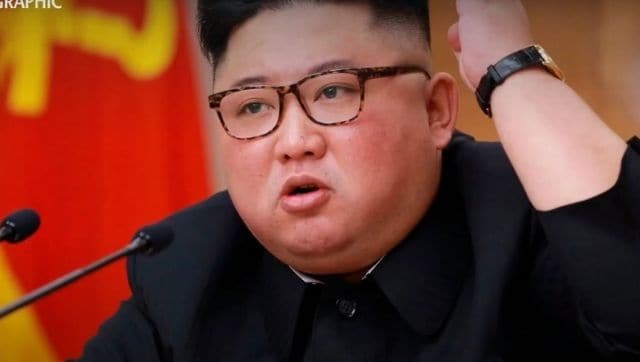 Entertainment
In its fairly detailed exploration of the key events in Kim Jung-un's regime, the documentary does manage to circle around the mind of the dictator, if not crawl "inside" it as the title claims.
World
Saturday's airstrike came a day after a furious Israeli barrage early Friday killed another family of six in their house in Gaza and sent thousands fleeing to UN-run shelters
science
In a preview of the discussions, Blinken said, "We won't trade shots in arms for political favours. This is about saving lives."