UN conference endorses India's suggestions on global fight against black money
A UN conference in Doha on Sunday endorsed India's suggestions on promoting global cooperation in fighting the menace of black money.
Doha: In a major push towards recovering black money stashed in safe havens abroad, a UN conference in Doha on Sunday endorsed India's suggestions on promoting global cooperation in fighting the menace of money laundering, international terrorism and cyber crime.
The 13th UN Congress on Crime Prevention and Criminal Justice was held in Doha and a Doha Declaration was adopted during the high-level segment of the meeting.
Following up on G20's endorsement of concerns raised by it regarding black money, India put immense importance on the acceptance of a statement that will facilitate the eventual confiscation of "money and other assets that have not been accounted for and that are found in safe havens" and succeeded in getting adopted measures that can help achieve the goal.
A clause in the declaration prominently took care of the concern that the Indian government has been emphasising recently at all possible forums.
The declaration agreed to "strengthen or, as appropriate, adopt procedures to more effectively prevent and counter money-laundering and enhance measures for the identification, tracing, freezing, seizure and recovery of the proceeds of crime, including money and other assets that have not been accounted for and that are found in safe havens..."
Sources close to the discussion said this major clause was included in the Doha declaration at New Delhi's insistence.
Minister of Law and Justice DV Sadananda Gowda, who is leading a high-level delegation to the Congress, told PTI that "our government has placed a bill in the parliament regarding black money and success in achieving this would require cooperation from the international community and especially countries where such money has been hidden.
"The Doha declaration covers all related issues. Increased globalisation and emergence of new technologies have necessitated greater cooperation among nations. Terror operations in countries are controlled from other parts of the world and the menace can be effectively tackled only if the world community comes together in the fight to control it," Gowda said.
India has also played an important role in getting strong references in the declaration on the issue of terrorism, including foreign terrorist fighters in several paras of the draft.
"Prime Minister Narendra Modi has highlighted the issue in discussions with almost every world leader during his meetings with them and received positive indication. We are hopeful that our efforts will get a big boost from this declaration", Gowda said.
The minister is attending the Congress on the personal invitation of Qatar's Minister of Justice Dr Hassan Lahdan Saqr AL-Mohannadi.
Earlier, Emir of Qatar Sheikh Tamim bin Hamad Al Thani had visited India in March during which six agreements, including one on transfer of sentenced prisoners, were signed.
Gowda's visit is also focused on investment opportunities for Qatar in India, especially in the light of the unveiling of the 'Make in India' initiative as well as possible Indian opportunities for engineering, procurement, construction firms in Qatar as it prepares to host the FIFA World Cup in 2022.
The UN Crime Congress, held once in five years, is an important event as it provides valuable advice and recommendations to the United Nations and its member states in formulating policies and strategies and coordinating national, regional and international cooperation and efforts to effectively prevent and combat crime in all its forms and manifestations.
The Doha Declaration is expected to serve as an empowering tool and an effective roadmap with concrete measures and action-oriented recommendations for the next five years. The next congress is scheduled to be held in Japan.
PTI
Find latest and upcoming tech gadgets online on Tech2 Gadgets. Get technology news, gadgets reviews & ratings. Popular gadgets including laptop, tablet and mobile specifications, features, prices, comparison.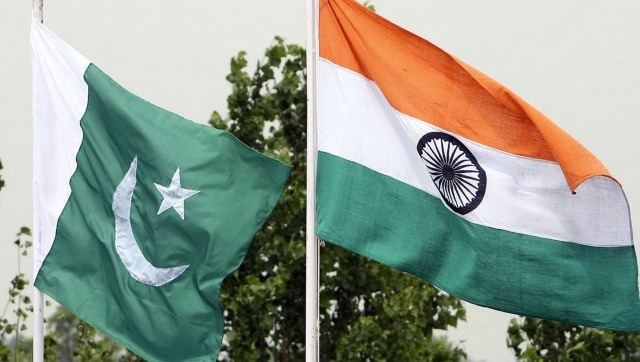 India
Earlier, Pakistan's UN envoy Munir Akram had met the UN chief to hand over a dossier that alleged India was promoting terrorism in the country
World
WHO emergencies director hailed the 'tremendous amount of scientific investigation' done by the Chinese, but said international experts needed to be reassured about the quality of the science
World
The pandemic has taken an even greater toll on emerging economies already faced with poverty, inequality and underdevelopment, he added.