UN chief Ban Ki-moon says he'd like a woman to be next secretary-general
Secretary-General Ban Ki-moon says he would personally like to see a woman lead the United Nations for the first time since it was established more than 70 years ago.
United Nations: Secretary-General Ban Ki-moon says he would personally like to see a woman lead the United Nations for the first time since it was established more than 70 years ago.
As he nears the end of his second five-year term on 31 December, Ban said that "it's high time now" for a female secretary-general after eight men at the helm of the world organization. There are currently 11 candidates vying to succeed Ban, six men and five women.
But he stressed that the decision isn't up to him, it's up to the 15-member Security Council which must recommend a candidate to the 193-member General Assembly for its approval.
Sitting onstage in Los Angeles last Wednesday with US Rep. Ed Royce, a California Republican who chairs the House Foreign Affairs Committee, Ban stressed that women comprise half the world's population and should be empowered and "given equal opportunities."
"We have many distinguished and eminent women leaders in national governments or other organizations or even business communities, political communities, and cultural and every aspect of our life," he said a day later in an Associated Press interview. "There's no reason why not in the United Nations."
"So that's my humble suggestion, but that's up to member states," Ban said in the AP interview last Thursday during a visit to the home of 99-year-old Libba Patterson in Novato where he spent his first days in the United States as an 18-year-old student from South Korea.
The Security Council has held two informal polls in which 12 candidates participated, and in each the highest-ranked woman was in third place, a disappointment to many. Former Portuguese Prime Minister Antonio Guterres, a former UN refugee chief, topped both polls.
In the first "straw" poll Irina Bokova of Bulgaria, who heads the UN Educational, Scientific and Cultural Organization, came in third but in the second she dropped to fifth. In the second poll Argentina's Foreign Minister Susana Malcorra, who was Ban's former chief of staff, moved up to third. Former Croatian Foreign Minister Vesna Pusic, who placed last in the first poll, dropped out of the race.
The three other women candidates are New Zealand's former prime minister Helen Clark, Christiana Figueres of Costa Rica, and former Moldovan Foreign Minister Natalia Gherman. The Security Council has scheduled another "straw" poll on 29 August and at least one, and possibly two, are expected to be held in September.
Ban spoke of the qualities he thinks are important for "any secretary-general, he or she."
The prospective secretary-general should have "a clear vision for the world of the future" and "strong integrity and commitment" to make progress toward peace and promote development and human rights, he said.
His successor should also have "strong compassionate and visionary leadership" and be able to articulate the importance of human dignity for vulnerable groups including women and girls, the disabled and "people in homosexual orientations and minority groups," Ban said.
"If not the United Nations, who will take care of those people?," he asked.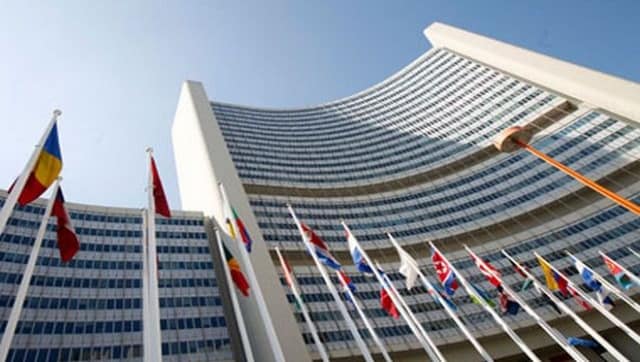 World
At UNGA, world leaders meet with a formidable agenda of escalating crises to tackle, including the pandemic and a relentlessly warming planet.
World
Ghulam Isaczai urged the world organisation to hold the Taliban accountable for their violation of human rights and insist on an inclusive government with representation from minorities and women
World
Nearly 11 million people or nearly one-third of Afghanistan's population face drought, displacement, poverty and a sharp increase in hostilities since the Taliban takeover