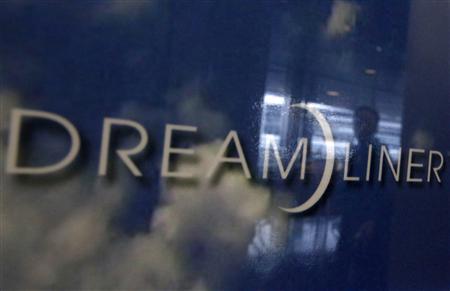 (Reuters) - The United Nations' aviation watchdog said on Wednesday it is suspending a short-lived waiver that let airlines ship the batteries behind the grounding of Boeing Co's (BA.N) new Dreamliner planes as cargo on passenger planes.
The change to the International Civil Aviation Organization's safety standards is temporary, pending investigations into problems with the batteries, the Montreal-based agency said in a release.
The waiver, in force only since the beginning of this year, was intended to allow airlines flying the Dreamliner to use passenger planes to ship the lithium-ion batteries "in special circumstances." Wednesday's change does not affect cargo planes.
The U.S. Federal Aviation Authority grounded all 50 Boeing Dreamliners in commercial service on January 16 after a series of battery-related incidents, including a fire on board a parked 787 at Boston's Logan International Airport and an in-flight problem on another airplane in Japan.
The groundings have cost airlines tens of millions of dollars and have sparked growing concerns about the powerful but delicate backup energy systems.
(Reporting by Allison Martell; Editing by Janet Guttsman and John Wallace)
Updated Date: Feb 14, 2013 02:45 AM