UK's Labour Party seeks delisting of Vedanta from London Stock Exchange following Tuticorin protests
The UK's Opposition, Labour Party, has called for Vedanta to be delisted from the London Stock Exchange following the death of 13 people in Tuticorin.
London: The UK's Opposition, Labour Party, has called for Vedanta to be delisted from the London Stock Exchange following the death of 13 people during violent protests against the mining giant in Tuticorin, Tamil Nadu.
John McDonnell, the UK's Shadow Chancellor, said removing Vedanta Resources from the London financial markets would prevent reputational damage from the "rogue" company which has been operating "illegal" mining concerns for years.
"After the massacre of the protestors this week, regulators must now take action. Vedanta must be immediately delisted from the London Stock Exchange to remove its cloak of respectability, restore confidence in the governance of the Stock Exchange, and prevent further reputational damage to London's financial markets from this rogue corporation," McDonnell said in a statement on Friday.
Violent protests had erupted in Tuticorin on Tuesday as locals took to the streets demanding closure of a copper factory of the Vedanta group over pollution concerns.
"The news from Tamil Nadu that 13 protestors against Vedanta have been killed is shocking and demands action. This is a major multinational company that for years has operated illegal mining concerns, trashing the environment and forcibly evicting local people," he said.
The statement from the senior Labour MP, who highlighted that campaigners and international NGOs like Amnesty International have accused Vedanta of a string of human rights and environmental abuses in India, Zambia and across the globe, came as protesters are preparing to stage a major protest against Vedanta outside the Indian High Commission in London on Saturday afternoon.
Hundreds of protesters mobilised by groups such as Foil Vedanta, Tamil People in the UK, Periyar Ambedkar Study Circle, South Asia Solidarity Group, Tamil Solidarity, Parai Voice of Freedom and Veera Tamilar Munnani will stage protests alongside worldwide action to condemn the Tamil Nadu state government's "collusion" in what they have termed as "corporate massacre".
Samarendra Das from Foil Vedanta also called on the UK government to investigate and delist this company.
"For 15 years since Vedanta's London listing, we have been warning the British government that this criminal company is undermining democracy across India and in Zambia whilst gaining a 'cloak of respectability' from London. This corporate massacre on a peaceful environmental movement must be the last straw," he said.
Karthik Kamalakannan from Tamil People in UK added: "It is disgusting to learn that a British company has put its profits above human cries for safe air to breathe and water to drink.
"The leaders of this peaceful environmental movement have been targeted by snipers, which is no surprise knowing the reputation of Vedanta against any uprising against them. The internet blackout in Tuticorin destroys all semblance of democracy. This is a sad time for Tamil people."
The groups are calling on the British government to launch an inquiry into the "multiple legal, environmental and human rights violations" by Vedanta Resources.
Vedanta Resources' subsidiary Sterlite Copper has begun construction of a new 4-million tonne/year smelter on the edge of the town of Tuticorin, almost doubling their capacity, but residents argue the existing smelter has continuously polluted their water and air since it was established in 1996.
They claim it has led to respiratory and skin problems, fainting and other illness, especially among children.
Activists also claim that Sterlite obtained its environmental clearance illegally by falsifying information to statutory authorities, while the existing plant is regularly found to be dumping toxic waste in the town, and operating without proper licenses.
The plant releases its waste into the sensitive Gulf of Mannar Biosphere Reserve, an area of coral reefs and mangrove forests, the protesters claim.
Sterlite was the first company set up by Agarwal in India before he launched Vedanta Resources on the London Stock Exchange in 2003, which is now a multinational FTSE 250 company with operations across India and Africa.
Vedanta has previously denied that the smelter has been responsible for air and water pollution. The company said it is working with authorities to restore power to the plant, which has been offline since late March.
"I assure you that I am committed to the environment, the people of Tuticorin and Tamil Nadu, and we will abide by the law of the land. It is with your wish that we would like to continue this business," Agarwal said in a video message.
India
India needs to be an equal partner on a host of other responses – not the least among them is our Co-Win software. In this situation, Britain can antagonise India at its own peril. And the ramifications of it will not be restricted to the Covid response alone.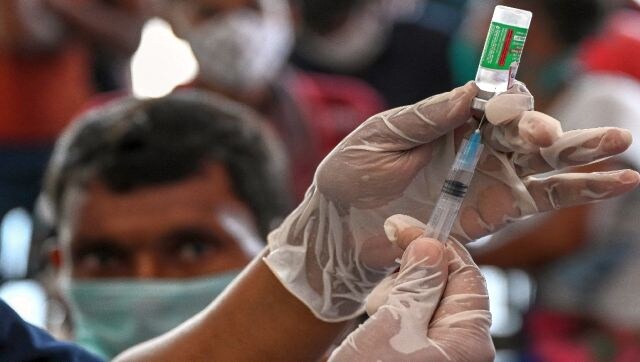 India
As per United Kingdom's new travel rules, Indians who have been administered Covishield -- the bioequivalent of 'Vaxzevria' -- the Oxford-AstraZeneca vaccine -- will not be considered vaccinated and will have to undergo quarantine for 10 days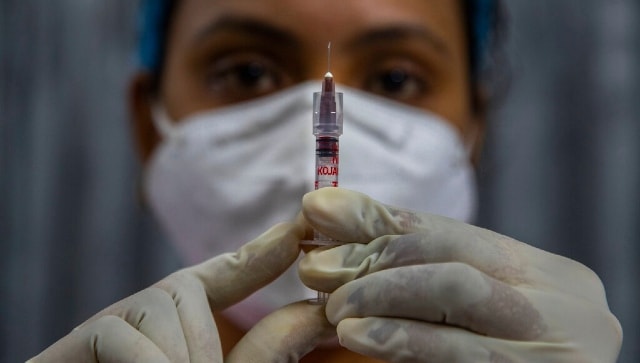 World
The medical officers said their recommendation to the government was made after considering "what effect this will have on transmission in schools and effects on education"