Ukrainians pull back from airport; President slams Russia of open aggression
President Petro Poroshenko accused Moscow of 'direct and open aggression'.
Kiev: Ukraine's military said on Monday it had pulled its forces back from defending a vital airport in the east against Russian tanks, as President Petro Poroshenko accused Moscow of "direct and open aggression".
The withdrawal from the civilian airport outside the city of Luhansk was the latest in a string of reverses for Ukrainian forces fighting pro-Russian separatists who Kiev says have the direct support of hundreds of Russian troops and armour.
A military statement said Ukrainian paratroopers were engaging a Russian tank battalion near the airport. A while later spokesman Andriy Lysenko said: "In the Luhansk direction, Ukrainian forces have received an order and have pulled back from the airport."
Poroshenko, speaking at a military academy in Kiev, said Russia's direct involvement in Kiev's war against the separatists in eastern Ukraine had tipped the balance on the battlefield and was the main reason for recent setbacks.
"Direct and open aggression has been launched against Ukraine from a neighbouring state. This has changed the situation in the zone of conflict in a radical way," he said.
There would be changes in the military top brass because of the events of last week, Poroshenko added, referring to the military reverses.
Moscow denies helping the rebels, who have set up "people's republics" in the Russian-speaking east of Ukraine and say they want to be part of the "Russian world" rather than a country which seeks integration into mainstream Europe.
Lysenko said Ukrainian forces had destroyed seven Russian tanks near the airport and had identified a major build-up of Russian forces to the north and south of Luhansk, to the rear of Ukrainian lines.
"According to our operational data, there are no fewer than four (Russian) battalion-tactical groups in Ukraine," Lysenko told reporters. Each one comprised 400 men, he said.
Separatists, who Kiev says were backed by a Russian armoured column, took the town of Novoazovsk in the southeast last week and are now threatening the strategic port city of Mariupol 40 km (25 miles) to the west.
Their seizure of part of the coastline provided them with a vantage point from which to shell a coastguard patrol boat in the Sea of Azov on Sunday, sinking it - the first action at sea in the conflict.
Two members of the crew are missing while eight were rescued and are being treated for burns and other injuries.
Lysenko said the cutter was hit by a missile fired from Bezimenne on the coast, starting a fire. The boat went down later, he said.
Concern is mounting in Kiev over the fate of several hundred Ukrainian troops encircled for days in Ilovaysk, east of the region's biggest town of Donetsk.
Kiev's military has imposed an information clampdown on what is happening in Ilovaysk until its forces have been successfully withdrawn.
But Anton Gerashchenko, an interior ministry adviser, told Ukraine TV's 112 channel: "The tragedy near Ilovaysk became possible after (Russian President Vladimir) Putin brought regular troops into Ukraine."
"In all there were 500 men deployed in Ilovaysk. The Russians came with superior forces, fresh, healthy and with a full ammunition set," he said.
"Our people surrendered only when they had run out of ammunition, when they no longer had anything to fire with," he said. In the past 24 hours, 69 more pro-government fighters had managed to break out and rejoin Ukrainian forces, adding to a few dozen others over the weekend.
A United Nations human official said last week the death toll in the five-month-old conflict - including civilians, Ukrainian forces and separatists - was nearly 2,600.
This includes around 800 Ukrainian troops. Seven more Ukrainian service personnel were killed in the past 24 hours, Lysenko said.
REUTERS
Subscribe to Moneycontrol Pro at ₹499 for the first year. Use code PRO499. Limited period offer. *T&C apply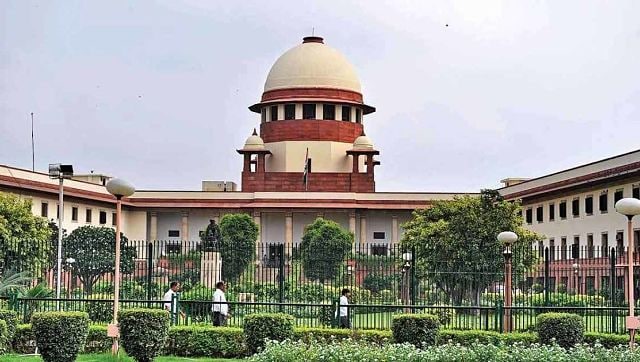 India
Chief Justice of India SA Bobde asked a man accused of repeatedly raping a minor girl whether he would marry the survivor.
Politics
The former PM's daughter said that she has been 'apolitical' but there was no ground for her to say no when TRS offered her the ticket for MLC polls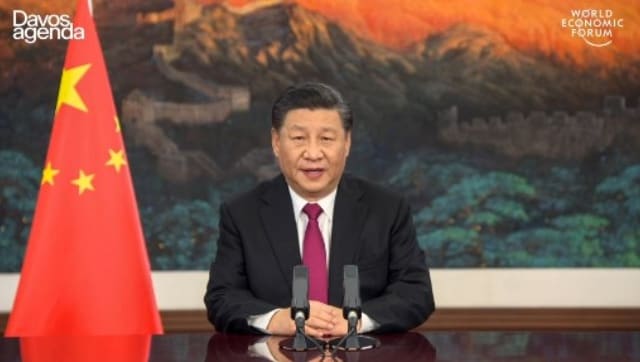 World
At a gathering in Beijing, Xi claimed that over 10 million poor people were lifted out of poverty on average each year since he came to power in 2012