Ukraine says Russia detained sister of jailed pilot Savchenko | Reuters
KIEV Ukraine accused Russia on Wednesday of detaining the sister of jailed Ukrainian pilot Nadezhda Savchenko and seizing her passport on the border between the two countries. Savchenko, 34, is regarded in her homeland as a national hero and symbol of resistance to Russia, which annexed Ukraine's Crimean peninsula in March 2014 after a Moscow-backed president was toppled during street protests in Kiev. Russia has also backed separatist rebels in eastern Ukraine
KIEV Ukraine accused Russia on Wednesday of detaining the sister of jailed Ukrainian pilot Nadezhda Savchenko and seizing her passport on the border between the two countries.
Savchenko, 34, is regarded in her homeland as a national hero and symbol of resistance to Russia, which annexed Ukraine's Crimean peninsula in March 2014 after a Moscow-backed president was toppled during street protests in Kiev. Russia has also backed separatist rebels in eastern Ukraine.
"Vira Savchenko and our consul locked themselves in the diplomatic car. Russian authorities block the car ignoring its diplomatic status," Dmytro Kuleba, a spokesman for Ukraine's foreign ministry, wrote on Twitter.
(Reporting by Matthias Williams; Editing by Chris Reese)
This story has not been edited by Firstpost staff and is generated by auto-feed.
News & Analysis
According to Facebook, parents can help by repeatedly talking to their teens about the difference between appearance and reality.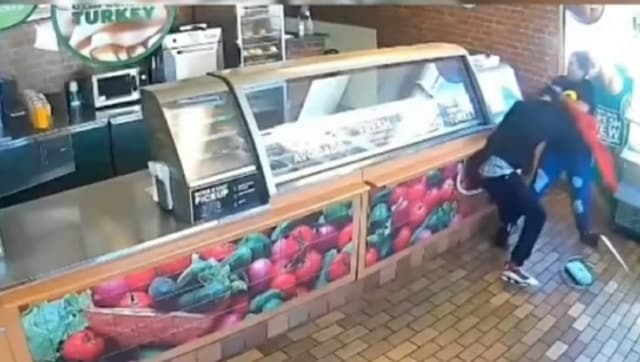 World
The video, captured on 5 September, shows Sotelo fighting off an armed robber, hitting him repeatedly with his own gun.
News & Analysis
In its partnership with Ray-Ban's parent company, EssilorLuxottica, Facebook has called its glasses, a stepping stone toward 'full augmented reality glasses'.