Ukraine crisis: Govt tightens grip on eastern town before talks
Putin told German Chancellor Angela Merkel in a telephone call late on Tuesday that Kiev had 'embarked on an anti-constitutional course' by using the army against the rebels.
Kramatorsk, Ukraine: Ukrainian forces tightened their grip on the eastern town of Kramatorsk on Wednesday after securing control over an airfield from pro-Russian separatist militiamen, prompting Russian President Vladimir Putin to warn of the risk of civil war.
Seven armoured personnel carriers bearing the Ukrainian flag rumbled into the mainly Russian-speaking town in a show of force against Moscow-backed gunmen who have occupied public buildings in 10 eastern towns and cities in the last week.
The attempt by the Kiev government to reassert control slowly without bloodshed came on the eve of four-power talks in Geneva on Thursday at which the Russian and Ukrainian foreign ministers will meet for the first time in the presence of the United States and the European Union.
Russia, which has refused to recognise Ukraine's pro-Western government since Moscow-backed President Viktor Yanukovych was ousted by mass protests in February, sought to dramatise the instability in its neighbour ahead of the crucial meeting.
Putin told German Chancellor Angela Merkel in a telephone call late on Tuesday that Kiev had "embarked on an anti-constitutional course" by using the army against the rebels.
"The sharp escalation of the conflict puts the country, in effect, on the brink of civil war," a Kremlin statement quoted him as saying.
Russian Foreign Minister Sergei Lavrov, speaking in Vietnam before heading to Geneva for Thursday's talks, said Kiev should listen to what he called the people of Ukraine and avoid force.
"It is unacceptable to use (the armed) forces in the eastern Ukraine," he told reporters in Hanoi.
The Ukrainian government launched what it called a "special operation" on Tuesday against separatist militia in the Russian-speaking East, although aside from a landing by airborne troops the action was limited and avoided casualties.
Soldiers disembarked from two helicopters at the airfield 10 km (6 miles) from Kramatorsk, where reporters heard gunfire that seemed to prevent an air force plane from landing.
There was no sign of violence in the area on Wednesday, but civilians watching the armoured vehicles enter the town reflected the sharp political divisions in the mainly Russian-speaking southeastern Donbass region.
A group of about 30 local residents blocked the APCs briefly and tried to prevent them going through, a Reuters witness said. Soldiers dismounted and pushed them away. One shot was fired in the air in a brief scuffle before the vehicles moved on.
The protesters managed to take away one hand-held radio and two rifle magazines from soldiers.
"I think Donbass should be an independent country allied with Russia," said a local resident who gave his name as Olexander. "My homeland is the Soviet Union. We just need to chop off the rotten west of Ukraine and we'll be fine."
Crimean Parallels
Elsewhere in Kramatorsk, there was no overt sign of hostility as several hundred people milled around another cluster of six APCs from the 25th paratroop brigade from Dnieperpetrovsk. Some residents gave the soldiers tea and bread.
But one man, who gave his name as Sergei, said the troops were unwelcome, contrasting the use of the army with the authorities' tolerance of a protest camp on the central Maidan square in the capital.
"I don't like these troops. As far as Kiev is concerned, we are not people," he said. "For some reason they didn't send tanks onto the Maidan (Independence Square in Kiev) but they send troops to us. Donbass will not forgive this. The country does not exist any more."
The United States and the EU have accused Moscow of orchestrating the separatist operation in eastern Ukraine as it did in the Ukrainian Black Sea province of Crimea before annexing the region last month.
Russia, which Western governments says has massed about 40,000 troops just across the border with eastern Ukraine, denies the charge. The Kremlin is demanding that Kiev accept a loose federal structure for Ukraine.
On Thursday, acting Ukrainian President Oleksander Turchinov declared a much-needed victory over pro-Russian rebels by saying the Kramatorsk air base had been "liberated". But the government made no immediate attempt to dislodge separatist gunmen elsewhere.
Ukraine's state security service said an "anti-terrorist" operation was also in progress against separatists in the nearby town of Slaviansk but there was no immediate evidence of action.
Nonetheless, Kiev's stated resolve to challenge militants it says are orchestrated by the Kremlin, marked an escalation of the deepest East-West crisis since the Cold War.
The standoff has raised fears in the West and in Kiev that Russia might intervene militarily to "protect" Russian speakers in eastern Ukraine,
A spokesman for US President Barack Obama said Ukraine's government was obliged to respond to "provocations" in the east, but Washington was not considering sending arms to Kiev.
The White House said it was seriously considering adding to sanctions imposed after the annexation of Crimea, but the State Department said such action was unlikely before the Geneva meeting.
Reverse Flows
The crisis has also prompted fears that Moscow might turn off gas supplies to Kiev, disrupting flows to the European Union. Russian exporter Gazprom promised it would remain a reliable supplier to the EU, but German energy company RWE began deliveries to Ukraine on Tuesday, reversing the usual east-west flow in one central European pipeline.
Central Europe's pipeline network is designed to carry Russian gas westwards. But Polish operator Gaz-System said it had reversed the flow to send back 4 million cubic metres per day, the equivalent of 1.5 billion annually - a modest volume compared with Ukraine's need for more than 50 billion.
Moscow has nearly doubled the price it charges Kiev this year, and Putin has threatened to halt supplies if Kiev does not repay more than $2 billion it owes to Gazprom. Putin has also warned EU leaders that this could disrupt supplies that flow to them through Ukraine.
Ukrainian state energy company Naftogaz said it was ready to pay in full for imported gas from Russia at $268.5 per 1,000 cubic metres, rather than the $485 Moscow has demanded, which is more than it charges rich Western countries for its gas.
Reuters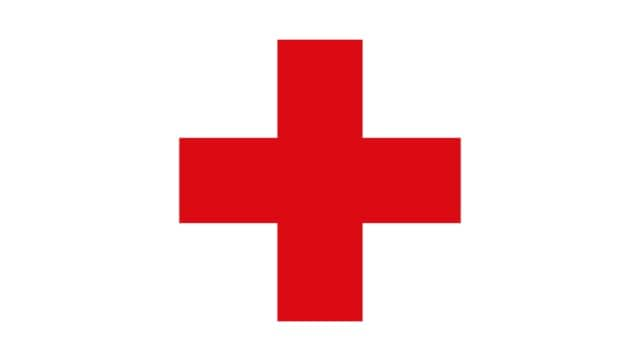 World
The day 8 May has been selected as the World Red Cross and Red Crescent Day in honour of Henry Dunant as it is his birth anniversary
India
According to WHO, this day is of major public health importance, because in 2016, it was predicted that more than 339 million people had asthma globally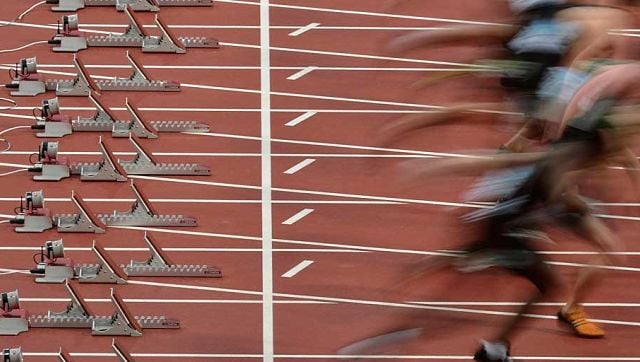 Sports
World Athletics Day was started with the aim of spreading awareness among youngsters about athletics.