Ukraine: Black box transcript confirms illegal interference with jet downed in Iran in January
KYIV (Reuters) - The transcript from the black boxes from a Ukrainian jet accidentally shot down by Iran on January 8 confirm the fact of illegal interference with the plane, Ukraine's deputy foreign minister wrote on Twitter on Friday. Yevhenii Yenin said Kyiv was expecting an Iranian delegation to visit Ukraine next week for talks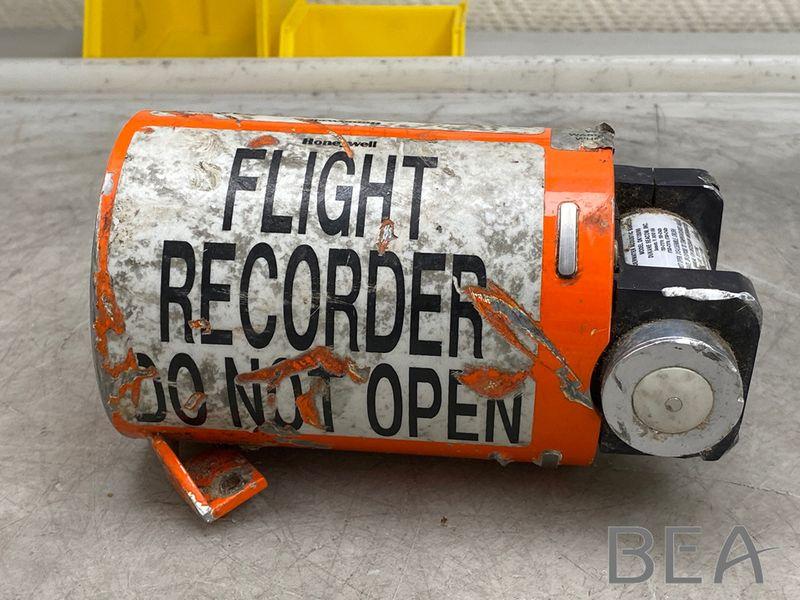 KYIV (Reuters) - The transcript from the black boxes from a Ukrainian jet accidentally shot down by Iran on January 8 confirm the fact of illegal interference with the plane, Ukraine's deputy foreign minister wrote on Twitter on Friday.
Yevhenii Yenin said Kyiv was expecting an Iranian delegation to visit Ukraine next week for talks.
The Canadian Transportation Safety Board said on Thursday an international team examining the black boxes from the jet had completed a preliminary analysis of the data in France.
"Grateful to all partners who helped bring this moment closer. Black boxes from #PS752 were read out and deciphered successfully. The transcript confirmed the fact of illegal interference with the plane," Yenin wrote on Twitter.
Iranian forces say they downed the Ukraine International Airlines Boeing 737 jet after mistaking it for a missile at a time of high tensions with the United States. All 176 people on board were killed.
Ukrainian Foreign Minister Dmytro Kuleba said this month that it was too soon to blame human error for the shooting down of the airliner and that many questions remained unanswered.
President Volodymyr Zelenskiy said in February that Kyiv was not satisfied with the amount of compensation Iran had offered.
(Reporting by Pavel Polityuk; Editing by Hugh Lawson)
This story has not been edited by Firstpost staff and is generated by auto-feed.
Business
By Stephen Nellis (Reuters) -Apple Inc on Monday said it will offer the ability to store state-issued identification cards digitally on iPhones and that it is working with the U.S. Transportation Security Administration to accept the digital IDs at airports, one of several updates to the software that runs on its devices. It also showed updates to its FaceTime video chat app, adding the ability to schedule calls with multiple attendees and making the software compatible with Android and Windows devices.
Business
LONDON (Reuters) - The bosses of all airlines flying passenger services between Britain and the United States called on Monday for the countries' governments to relax COVID-19 restrictions to reopen travel routes between the two countries. After more than a year of restrictions, the CEOs of American Airlines, IAG unit British Airways, Delta Air Lines, United Airlines and JetBlue Airways Corp said high vaccination rates in both countries meant travel could restart safely. The push for reopening trans-Atlantic routes on Monday comes ahead of meetings between U.S.
Business
BRUSSELS (Reuters) - The European Union's patience towards Britain over Brexit arrangements in Northern Ireland is wearing thin and the bloc will consider its options should Britain continue its "confrontational path", an EU official said on Monday.