UK warned to fix 'lost decade' of climate readiness
Record-breaking heat and wildfires last year, and recurrent flooding, are a portent of worse to come even if the UK meets its goal of 'net zero' carbon emissions by 2050, the experts said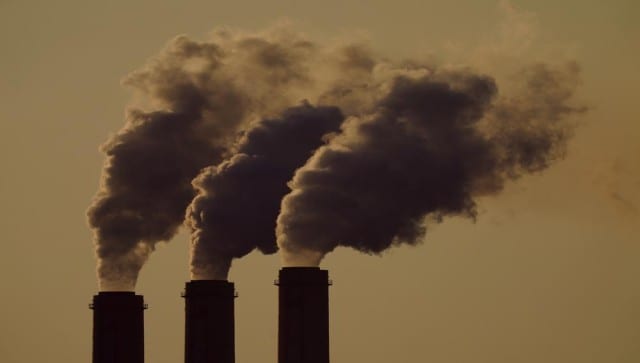 London: After a "lost decade" of minimal planning, Britain must devote serious efforts towards mitigating the worst effects of climate change, a panel of government advisors said Wednesday.
Record-breaking heat and wildfires last year, and recurrent flooding, are a portent of worse to come even if the UK meets its goal of "net zero" carbon emissions by 2050, the experts said.
The adaptation committee issued its two-yearly report as the Conservative government prepares to outline new steps to guarantee "energy security", amid rocketing prices caused by Russia's war in Ukraine.
Senior opposition Labour lawmaker Ed Miliband said the government needed to stop criticising sweeping new legislation introduced by US President Joe Biden, offering green subsidies, "and start matching its ambition".
But the new UK report said whatever countries do, rising temperatures are here to stay, requiring new efforts to adapt energy and water supplies, buildings, transport networks and other critical infrastructure.
"The government's lack of urgency around climate resilience is increasingly in contrast to the experience of the population in the UK, and the impacts are only going to get worse," adaptation committee chairwoman Julia King told reporters.
"The last decade has been a lost decade in terms of preparing for and adapting to the risks, the risks we already have, and those that we know are coming," she said.
"Adaptation can no longer be left as the Cinderella of climate change," added King, an engineer and climate expert who sits in the House of Lords as Baroness Brown.
'Cascading failures'
The report identified food security as one area of concern, urging the government to mandate reporting by large companies on risks to their supply chains after vegetables recently ran short across the UK.
It also called for a new requirement to record temperatures in care homes and doctors' surgeries, after the mercury topped 40 degrees Celsius (104 Fahrenheit) for the first time in Britain last summer.
Government statisticians recorded 638 excess deaths at the peak of the heatwave on July 19, and a further 496 on July 20, with hospitals coming under severe strain.
The report further warned that there was "no visible plan or process" to protect UK telecommunications and IT systems from future heatwaves.
King warned of "cascading failures" through the economy if a critical sector is affected.
The report comes after UN experts warned last week that the world is on course to cross the key 1.5-degree Celsius global warming limit in about a decade.
The Intergovernmental Panel on Climate Change urged dramatic reductions in planet-heating emissions.
But Chris Stark, chief executive of the UK's climate change committee, said that years of warming temperatures are in store whatever happens.
"There is no option but to adapt to the change in the climate," he said at the report's launch.
"The question is only whether we do that well, by doing it early, or wait till later when it will cost more and increase the disruption."
Read all the Latest News, Trending News, Cricket News, Bollywood News,
India News and Entertainment News here. Follow us on Facebook, Twitter and Instagram.
also read
Explainers
Amid the cost-of-living crisis, desperate Brits have taken to shoplifting. Supermarkets are feeling the pinch and to cut losses, they are keeping dummy coffee jars on shelves
Explainers
Amazon founder Jeff Bezos and his girlfriend Lauren Sánchez are officially engaged. The former broadcast journalist was seen sporting a ring on her finger as the couple enjoyed their time aboard the billionaire's $500 million yacht while on holiday together in the South of France
Explainers
The negative economic shock of Brexit, as well as the UK's reliance on its financial services sector, are factors exacerbating the country's inflationary troubles