UK sees 4% drop in work visa applications from India this year: Home Office report
The UK Home Office found that Indians accounted for 29,800 sponsored visa application in the year ending June 2017.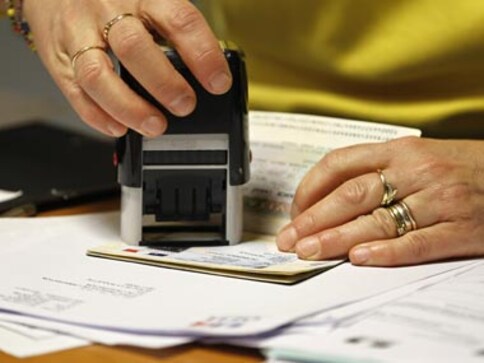 London: The number of skilled work visa applications from Indian nationals to live and work in the UK has dropped by four percent this year, the Home Office said on Thursday, amid the government's tightening of the visa regime.
The UK Home Office found that Indians accounted for 29,800 sponsored visa application in the year ending June 2017.
The trend is being attributed to the UK government's tightening of visa regime in an attempt to meet its goal of cutting migrant figures in the country.
"Indian nationals account for 29,800 (54 percent) of skilled work sponsored visa applications in year ending June 2017, with US nationals the next largest group (5,686 or 10 percent of the total)," the Home Office said.
"The number of sponsored visa applications for Indian nationals was 4 percent lower in year ending June 2017 and applications for US nationals were 9 percent lower," it said.
However, the data based on the UK's Office of National Statistics (ONS) analysis also disclosed that Indians continue to account for the largest number of skilled work visas granted by the UK government - 53,366 of a total of 92,805 or 58 percent of all work visas granted.
Of these, the Indian information technology sector sponsored 42 percent of all skilled work visa applications made by Indians.
The latest ONS figures released on Thursday also indicate a so-called "Brexodus" - a significant drop in EU nationals migrating to live and work in the UK in the wake of the June 2016 Brexit referendum.
Net migration — the difference between those entering and leaving the UK — fell by 81,000 to 246,000 in the year to March 2017 and more than half that change is due to a decrease in net migration of EU citizens, which is down 51,000.
The ONS figures show a sharp rise of 17,000 in departures of citizens from the so-called EU8 countries - Czech Republic, Estonia, Hungary, Latvia, Lithuania, Poland, Slovakia and Slovenia.
Also, far fewer EU migrants came to the UK looking for work than before - down 29,000 to 47,000 during the year ending June 2017.
"The net migration change was driven by an increase in emigration, mainly for EU citizens and in particular EU8 citizens, and a decrease in immigration across all groups," said Nicola White, head of international migration statistics at the ONS.
"These results are similar to 2016 estimates and indicate that the EU referendum result may be influencing people's decision to migrate into and out of the UK, particularly EU and EU8 citizens. It is too early to tell if this is an indication of a long-term trend," White said.
Business leaders have warned that this fall, combined with a fall in skilled migrants from outside the EU, could make it difficult for companies to find the right people for jobs.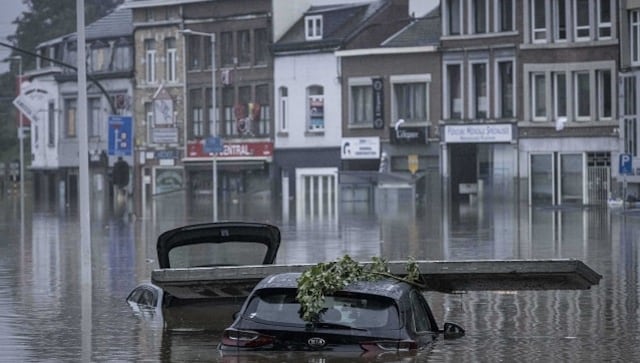 World
Angela Merkel says her 'heart goes out' to flood victims as search continues for dozens missing in disaster
World
The proposals by the European Commission will cover everything from tougher caps on car pollution to new national limits on gases from buildings
World
The United States' travel advisory comes as India recorded just 30,093 new coronavirus infections, its lowest in 125 days