UK records 27% decline in anti-Semitic incidents, a fall from record high in 2021
The record number of anti-Jewish crimes in 2021 was fuelled by a reaction to a rise in violence in Israel and Gaza, and last year was still the fifth highest annual total reported since the CST began collecting data in 1984, with a monthly average of 138 incidents
London: The number of anti-Semitic incidents in the United Kingdom fell by more than a quarter in 2022 from a record high witnessed in 2021, but an increasing number of children now are becoming victims of hatred, a Jewish advisory body said on Thursday.
The annual report by the Community Security Trust (CST), which advises Britain's estimated 280,000 Jews on security matters, logged a total of 1,652 anti-Jewish incidents in 2022, which is a 27% decline from the number recorded the previous year.
"Each month, CST receives well over 100 reports of anti-Jewish hatred. This is what everyday anti-Semitism now looks like and it is without any particular trigger event, whether domestic or overseas," CST Chief Executive Mark Gardner said.
"The devil in the detail is the growing number of children who feature as both victims and perpetrators," he said.
The record number of anti-Jewish crimes in 2021 was fuelled by a reaction to a rise in violence in Israel and Gaza, and last year was still the fifth highest annual total reported since the CST began collecting data in 1984, with a monthly average of 138 incidents.
"While I welcome the reduction in the number of anti-Semitic incidents recorded by the Community Security Trust, it is a sobering reminder that anti-Semitism continues to be a scourge on our society, and we cannot be complacent," Home Secretary (interior minister) Suella Braverman said.
Read all the Latest News, Trending News, Cricket News, Bollywood News,
India News and Entertainment News here. Follow us on Facebook, Twitter and Instagram.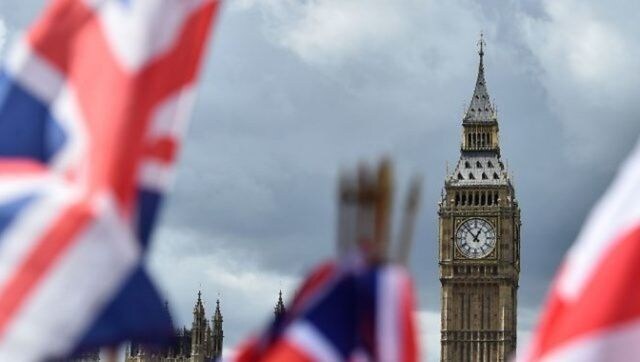 World
The state pension age, the earliest a person can start receiving publicly funded pension payments, is currently 66 and scheduled to rise to 67 between 2026 and 2028, and then to 68 between 2044 and 2046
World
Britain had announced in January that it would send 14 of the British Challenger 2 battle tanks to Ukraine, which is preparing for a possible counter-offensive against Russian forces that invaded the country 13 months ago
World
The newly-elected head of the Scottish National Party (SNP) joins the growing ranks of leaders from Britain's old imperial possessions who are remaking the face of UK politics. Conservative Prime Minister Rishi Sunak is the Hindu son of parents whose familial roots lie in India