UK PM Johnson invites Biden to COP26 climate conference next year
LONDON (Reuters) - British Prime Minister Boris Johnson invited President-elect Joe Biden to the United Nations Climate Change Conference, known as COP26, in Scotland next year, Johnson's office said on Tuesday. 'They discussed the close and longstanding relationship between our countries and committed to building on this partnership in the years ahead, in areas such as trade and security – including through NATO,' Johnson's office said in a statement after the first call between the two men since last week's presidential election. 'The Prime Minister invited the President-elect to attend the COP26 climate change summit that the UK is hosting in Glasgow next year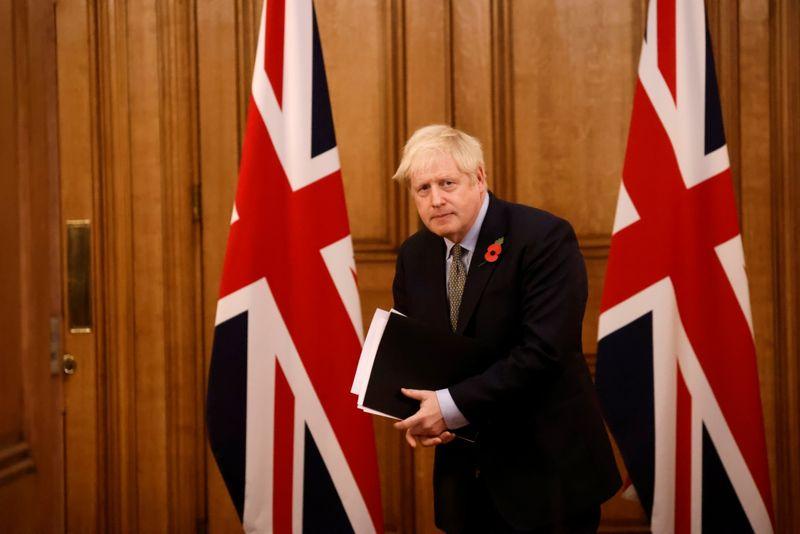 LONDON (Reuters) - British Prime Minister Boris Johnson invited President-elect Joe Biden to the United Nations Climate Change Conference, known as COP26, in Scotland next year, Johnson's office said on Tuesday.
"They discussed the close and longstanding relationship between our countries and committed to building on this partnership in the years ahead, in areas such as trade and security – including through NATO," Johnson's office said in a statement after the first call between the two men since last week's presidential election.
"The Prime Minister invited the President-elect to attend the COP26 climate change summit that the UK is hosting in Glasgow next year. They also looked forward to seeing each other in person, including when the UK hosts the G7 Summit in 2021."
(Reporting by Alistair Smout; editing by Stephen Addison)
This story has not been edited by Firstpost staff and is generated by auto-feed.
Find latest and upcoming tech gadgets online on Tech2 Gadgets. Get technology news, gadgets reviews & ratings. Popular gadgets including laptop, tablet and mobile specifications, features, prices, comparison.
Business
WASHINGTON (Reuters) - U.S. job openings increased moderately in September and layoffs appeared to abate, pointing to a gradual labor market recovery from the COVID-19 pandemic.
Business
By Balazs Koranyi and Francesco Canepa FRANKFURT (Reuters) - Taking a break from fighting the coronavirus crisis, the world's top central bankers will attempt to resolve the existential questions of their profession this week as they tune into the European Central Bank's annual policy symposium. Having struggled to lift anaemic inflation for years, officials including the heads of the ECB, the U.S. Federal Reserve and the Bank of England will attempt to figure out why monetary policy is not working as it used to and what new role they must play in a changed world - be it fighting inequality or climate change.
Business
By Lawrence Delevingne BOSTON (Reuters) - Asian shares rose on Wednesday as hopes for a successful coronavirus vaccine lifted expectations of a swift reopening of the global economy, which would help the region's heavily trade-dependent markets.