UK govt plays down 'have cake and eat it' Brexit policy notes
The British government denies its strategy for exiting the European Union has been leaked through a set of handwritten notes suggesting the UK's aim is to 'have cake and eat it.'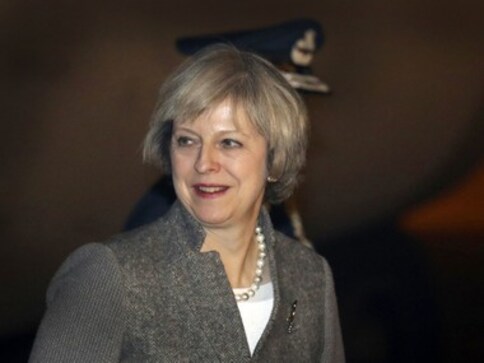 London: The British government denies its strategy for exiting the European Union has been leaked through a set of handwritten notes suggesting the UK's aim is to "have cake and eat it."
In spite of its lofty ambition, the same document appears to concede that the government will have to quit the EU single market when it actually leaves the bloc.
The sheet of paper was being carried by an aide to senior Conservative lawmaker Mark Field outside the Department for Exiting the EU in London. It was captured by a news photographer in Downing Street, home of the department's offices as well as the prime minister's residence.
The paper says: "What's the model? Have cake and eat it."
It also lists anticipated problems with the upcoming negotiating process with EU governments, noting "we think it's unlikely we'll be offered single market."
The government has consistently refused to disclose details of what kind of deal it will seek with the EU after so-called Brexit, saying that would weaken the UK's negotiating hand in divorce talks.
Prime Minister Theresa May plans to start the formal exit process by the end of March, triggering two years of discussions before Britain actually quits the EU.
The EU leaders have repeatedly warned Britain that it will have to leave the tariff-free single market if it seeks to limit immigration from EU countries, since free movement is a fundamental principle of the bloc.
The densely written notes also include the phrases "Canada-plus" — likely a reference to a free-trade deal with the EU based on Canada's recently concluded arrangement — and "French likely to be most difficult."
Officials said on Tuesday that the notes did not belong to a government official and do not reflect the government's position.
"I was interested and amused to see it because it doesn't reflect any of the conversations that I've been part of in Downing Street," Business Secretary Greg Clark said.
But opposition politicians said the snatched photo revealed the scale of the chaos in government ranks. Liberal Democrat leader Tim Farron said it "shows the government doesn't have a plan or even a clue."
World
Julian Moyle (95) and Valerie Williams (84) tied the knot in the same church they met in 19 years ago. The much-in-love couple plans to go to Australia later this year on their honeymoon.
World
The European Union's disease agency said most of the monkeypox cases were detected in young men, self-identifying as men who have sex with men
World
Diwali celebrated in the month of October this year was set as a timeline for a draft FTA after British prime minister Boris Johnson's talks with Prime Minister Narendra Modi during his visit to India in April