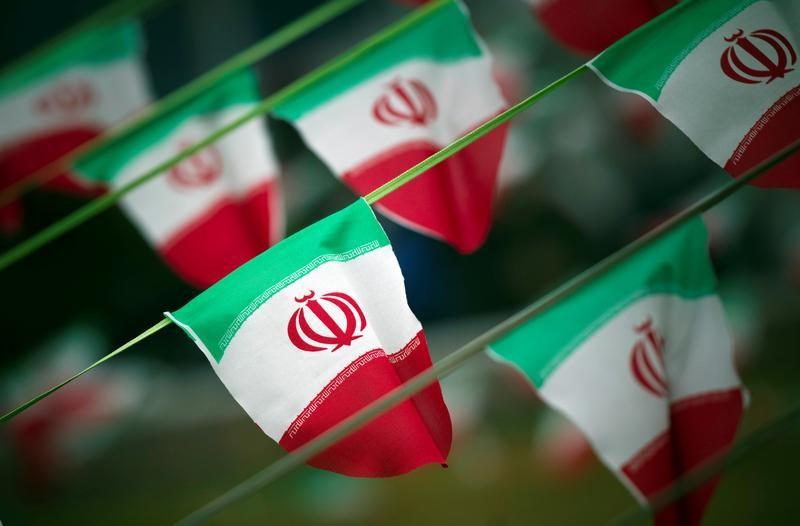 By John Irish and Arshad Mohammed
PARIS/WASHINGTON (Reuters) - The remaining parties to the Iran nuclear deal have warned the United States that its decision to withdraw from the pact jeopardises Russian and Chinese efforts to limit Iran's ability to develop atomic weapons, Western diplomats told Reuters.
In pulling out of the 2015 deal, U.S. President Donald Trump triggered the revival of sanctions against the Atomic Energy Organization of Iran (AEOI), which oversees the Arak heavy water research reactor and the Fordow fuel enrichment plant.
Under the deal, the Arak reactor was to be redesigned to render it unable to make bomb-grade plutonium under normal operation, while the Fordow plant was to stop enriching uranium and be converted into a nuclear, physics and technology center.
The restoration of U.S. sanctions on AEOI would expose non-U.S. companies to the risk of punishment by the United States for dealing with it, including Chinese state-owned China National Nuclear Corp. and Russia's Rosatom, which are doing nonproliferation work respectively at Arak and Fordow.
Neither company responded to requests for comment.
At a meeting in Vienna last Friday, the non-U.S. parties to the deal - Britain, China, France, Germany, Russia and Iran - discussed the subject extensively, with Beijing and Moscow stressing their concerns, three European diplomats said.
One senior European diplomat called the situation "crazy" and said the U.S. withdrawal risked triggering a proliferation problem because its sanctions may halt work on Arak and Fordow.
"It may force the interruption of the dismantling of Iran's nuclear sites. It's completely absurd," the diplomat said.
Iranian officials were not immediately available for comment.
Asked how Washington planned to address the concerns about AEOI being sanctioned and how it would serve U.S. interests not to carry out the nonproliferation work at Arak and Fordow, Assistant Secretary of State Christopher Ford said the U.S. was aware of the other parties' positions regarding AEOI.
"These questions are all under active consideration by the U.S. government," he said in a statement relayed by a spokeswoman.
"Our posture towards Iran will be geared towards obtaining enduring nonproliferation benefits and constraining the full range of its malign activities."
"AN IRONY"
The 2015 agreement between Iran and world powers lifted international sanctions on Tehran. In return, Iran agreed to restrictions on its nuclear activities, increasing the time it would need to produce an atom bomb if it chose to do so.
Trump abandoned the agreement on May 8, arguing that he wanted a bigger deal that not only limited Iran's atomic work but also reined in its support for proxies in Syria, Iraq, Yemen and Lebanon and that curbed its ballistic missile program.
    The remaining parties are trying to keep the deal alive.
"Everyone is focused on preserving the economic side of the agreement," said an EU diplomat. "But if the (remaining parties) fail on the nuclear side of implementation, while Iran is trying to comply, it would really be an irony."
The deal bars the production of enriched uranium at Fordow and says Russia will work with Iran there on producing stable isotopes, which do not pose a proliferation risk.
On Arak, the deal specifies that the new design will aim to minimise the production of plutonium and to prevent the production of weapon-grade plutonium in normal operation. It also specifies the fuel Arak must use and says its spent fuel for the reactor's lifetime must be shipped out of Iran.
Sanctions that would prevent companies from dealing with AEOI are due to be reimposed no later than Nov. 5. 
    The three European diplomats said Russia and China had been especially vocal at the Vienna meeting, with one saying that the two nations indicated they were determined to carry out the nuclear projects but stressed their worries on U.S. sanctions.
Two other Western officials also confirmed that the subject was discussed at the meeting.
The U.S., which initially led a working group to redesign the Arak reactor with China, did not attend the Vienna talks.
Beijing's envoy to the talks told reporters on Friday that the parties needed to find a co-chair for Arak to move forward.
Richard Nephew, a former administration official under then-U.S. President Barack Obama, said it was unlikely the U.S. would sanction state-owned Chinese or Russian companies for doing non-proliferation work with Iran, although it was a possibility.
"The real problem is does this stop these countries and the companies from their work to render the Arak and Fordow facilities safer?" he said.
"If it causes them to stop that work and gives Iran an excuse to restart Fordow or to rebuild Arak as a plutonium-production reactor, then we will have done real damage to our nonproliferation objectives."
(Additional reporting by Alissa De Carbonnel in Brussels, Francois Murphy in Vienna, Christian Lowe in Moscow and David Stanway in Beijing; Writing by Arshad Mohammed and John Irish; Editing by Nick Tattersall)
This story has not been edited by Firstpost staff and is generated by auto-feed.
Firstpost is now on WhatsApp. For the latest analysis, commentary and news updates, sign up for our WhatsApp services. Just go to Firstpost.com/Whatsapp and hit the Subscribe button.
Updated Date: Jun 01, 2018 00:08:08 IST