U.S. Supreme Court turns away 'Making a Murderer' case appeal
By Lawrence Hurley WASHINGTON (Reuters) - The U.S. Supreme Court on Monday refused to hear a Wisconsin man's challenge to his conviction in a 2005 murder in which he said police coerced him into confessing, a case featured in a Netflix documentary series called 'Making a Murderer.' The justices turned away Brendan Dassey's appeal of a lower court ruling upholding his conviction for murder, sexual assault and mutilation of a corpse in the death of a freelance photographer named Teresa Halbach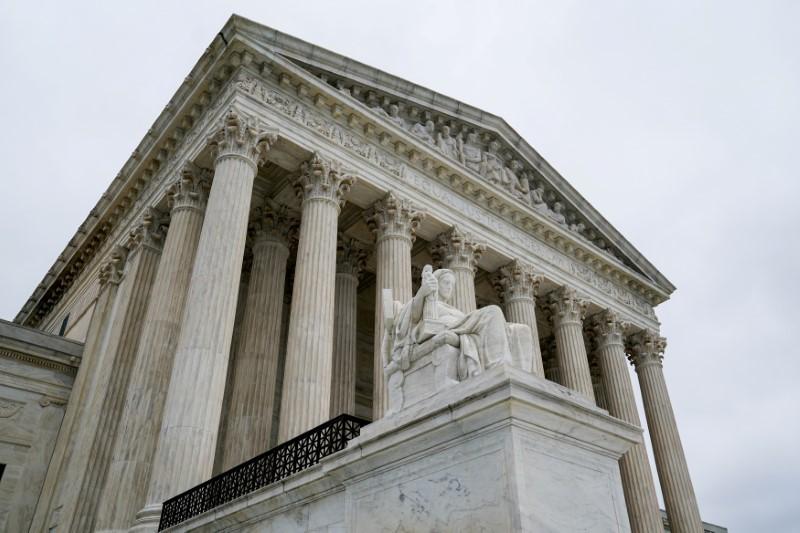 By Lawrence Hurley
WASHINGTON (Reuters) - The U.S. Supreme Court on Monday refused to hear a Wisconsin man's challenge to his conviction in a 2005 murder in which he said police coerced him into confessing, a case featured in a Netflix documentary series called "Making a Murderer."
The justices turned away Brendan Dassey's appeal of a lower court ruling upholding his conviction for murder, sexual assault and mutilation of a corpse in the death of a freelance photographer named Teresa Halbach.
Dassey, 16 years old at the time of the murder and now 28, told police officers who interrogated him four times in 48 hours that he had helped his uncle, Steven Avery, rape and kill Halbach. Dassey's lawyers have said he has "significant intellectual and social limitations" and was coerced into confessing in violation of his constitutional rights.
Dassey and Avery were convicted of the murder in separate trials. Avery is now 55. Both men are in prison in Wisconsin.
Dassey's attorney, Laura Nirider, said she would continue to fight to free her client.
"Brendan was a 16 year old with intellectual and social disabilities when he confessed to a crime he did not commit," she said in a statement. "The video of Brendan's interrogation shows a confused boy who was manipulated by experienced police officers into accepting their story of how the murder of Teresa Halbach happened."
Wisconsin Attorney General Brad Schimel was pleased with Monday's decision.
"We hope the family and friends of Ms. Halbach can find comfort in knowing this ordeal has finally come to a close," Schimel said in a statement.
A 10-part Netflix documentary called into question the conduct of law enforcement officials in Manitowoc County, drawing attention to the case and the broader issue of the rights of criminal defendants.
The victim's charred remains were found in an incineration pit at Avery's home and scrap yard about 80 miles (130 km) north of Milwaukee. Dassey and his uncle were convicted of the 2005 murder in separate trials. Both were given sentences of life in prison.
A federal magistrate judge in 2016 found that the confession had been coerced. A three-judge panel of the Chicago-based 7th U.S. Circuit Court of Appeals initially upheld the judge's ruling, but in a rehearing requested by state prosecutors the 7th Circuit ruled against Dassey.
Dassey's lawyers have said that during interrogation he frequently gave incorrect answers, suggesting he was not involved in the murder. They cited exchanges in which Dassey gave correct answers only when fed the answers by the police officers.
The 7th Circuit concluded that Dassey had spoken to police voluntarily with his mother's permission, and provided investigators with "damning details" about the killing in response to open-ended questions.
(Reporting by Lawrence Hurley, additional reporting by Ben Klayman in Detroit; Editing by Will Dunham and Grant McCool)
This story has not been edited by Firstpost staff and is generated by auto-feed.
Find latest and upcoming tech gadgets online on Tech2 Gadgets. Get technology news, gadgets reviews & ratings. Popular gadgets including laptop, tablet and mobile specifications, features, prices, comparison.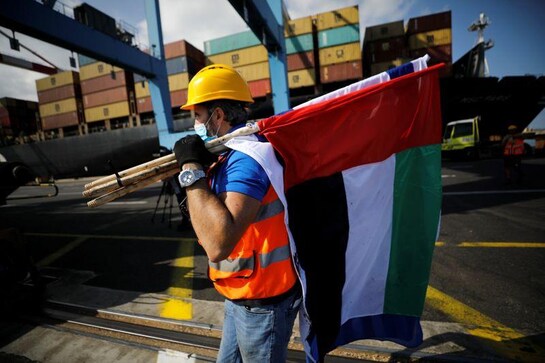 Business
By Rami Amichay HAIFA, Israel (Reuters) - The ship-to-shore crane paused above the cargo ship just arrived from Dubai, then set its load down on the pier in Israel.
Business
By Noor Zainab Hussain, Carolyn Cohn and Ludwig Burger LONDON/FRANKFURT (Reuters) - The world is racing towards a vaccine in record time, stirring public concerns about safety to the extent that nine leading developers have felt compelled to issue a pledge to uphold scientific standards and testing rigour. Yet, while more than 40 experimental COVID-19 vaccines are being tested on humans, the insurance companies with decades of experience in assessing the risks of clinical trials don't see anything to be unduly concerned about.
Business
By Huw Jones LONDON (Reuters) - The European Union's securities watchdog said it expects to make a statement soon on where shares listed in the bloc must be traded after Britain's full departure from the European Union in December.