U.S. State Department approves possible $8 billion fighter jet sale to Taiwan: Pentagon
WASHINGTON (Reuters) - The U.S. State Department has approved a possible $8 billion sale of F-16 fighter jets to Taiwan, the Defense Security Cooperation Agency said on Tuesday in an official notification to Congress. The sale being considered would be for 66 aircraft, 75 General Electric Co engines, as well as other systems, the agency said in a statement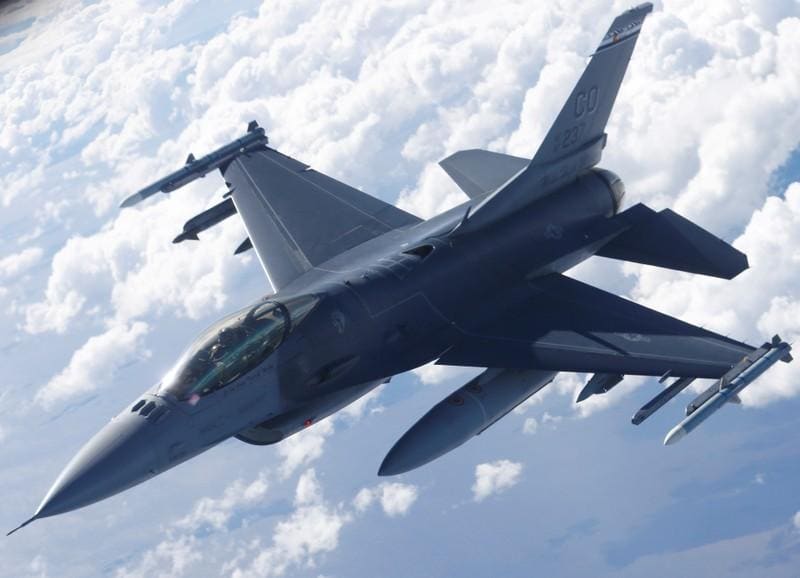 WASHINGTON (Reuters) - The U.S. State Department has approved a possible $8 billion sale of F-16 fighter jets to Taiwan, the Defense Security Cooperation Agency said on Tuesday in an official notification to Congress.
The sale being considered would be for 66 aircraft, 75 General Electric Co engines, as well as other systems, the agency said in a statement. It said the sale serves U.S. national, economic and security interests and would help Taiwan maintain a credible defence.
China has already denounced the widely discussed sale, one of the biggest yet by the United States to Taiwan, which Beijing considers a renegade province. It has warned of unspecified "countermeasures."
Senate Foreign Relations Committee Chairman Jim Risch, a Republican, has welcomed the proposed sale of the Lockheed Martin Corp F-16 jets.
"These fighters are critical to improving Taiwan's ability to defend its sovereign airspace, which is under increasing pressure from the People's Republic of China," he said in a recent statement.
Secretary of State Mike Pompeo told Fox News on Monday that U.S. President Donald Trump notified Congress of the sale last week.
Pompeo told Fox News the sale was "consistent with past U.S. policy" and that the United States was "simply following through on the commitments we've made to all of the parties."
(Reporting by David Alexander; Editing by Dan Grebler and Lisa Shumaker)
This story has not been edited by Firstpost staff and is generated by auto-feed.
Find latest and upcoming tech gadgets online on Tech2 Gadgets. Get technology news, gadgets reviews & ratings. Popular gadgets including laptop, tablet and mobile specifications, features, prices, comparison.
Business
By James Davey LONDON (Reuters) - Distribution of several British newspapers was disrupted on Saturday after climate change activists blockaded printworks used by Rupert Murdoch's News UK, publisher of The Times and The Sun, drawing condemnation from Prime Minister Boris Johnson.
Business
PARIS (Reuters) - France denied the European Union's Brexit negotiator Michel Barnier was about to be sidelined by EU leaders in a bid to break the deadlock in trade talks, as reported by British newspaper the Daily Telegraph. Twisting a famous British war slogan, European affairs minister Clement Beaune tweeted on Saturday: "Keep calm and support Michel Barnier".
World
MEXICO CITY (Reuters) - Mexico's National Electoral Institute (INE) has denied former President Felipe Calderon's bid to register his Free Mexico movement as a new political party, saying some of its funding was questionable.