U.S. Senate panel approves ban on using TikTok app on government devices
By Nandita Bose WASHINGTON (Reuters) - The U.S. Senate Committee on Homeland Security and Governmental Affairs voted unanimously on Wednesday to approve a bill from Republican Senator Josh Hawley that would ban federal employees from using social media app TikTok on government-issued devices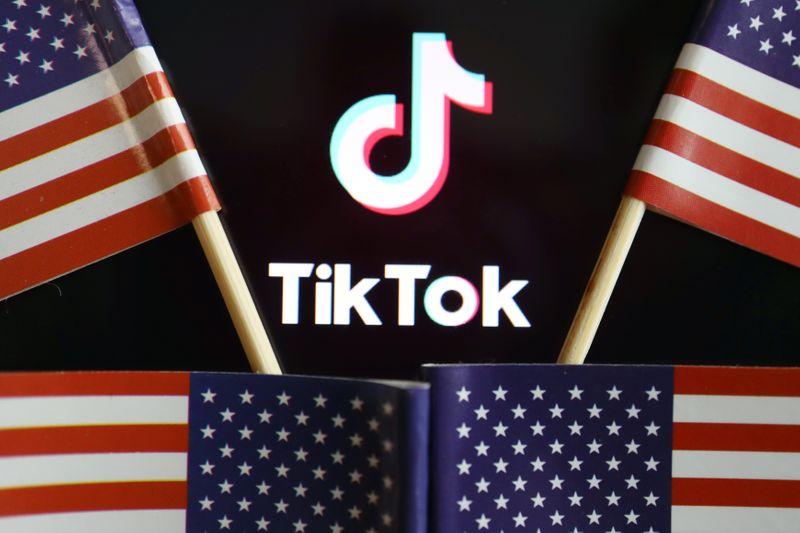 By Nandita Bose
WASHINGTON (Reuters) - The U.S. Senate Committee on Homeland Security and Governmental Affairs voted unanimously on Wednesday to approve a bill from Republican Senator Josh Hawley that would ban federal employees from using social media app TikTok on government-issued devices.
It will now be taken up by the U.S. Senate for a vote.
National security concerns about TikTok, owned by China's ByteDance, have gathered steam amid fears that U.S. users' personal information could fall into the hands of government officials in Beijing.
Under a law introduced in 2017 under Chinese President Xi Jinping, Chinese companies have an obligation to support and cooperate in China's national intelligence work.
Earlier this week, the House of Representatives voted to bar federal employees from downloading the app on government-issued devices as part of a $741 billion defense policy bill. Lawmakers voted 336-71 to pass the proposal, offered by Representative Ken Buck.
With passage in the House and approval by the Senate Committee, the prohibition could soon become law in the United States.
Top officials in the Trump administration have also said they were considering a broader ban on TikTok and other Chinese-linked apps, and that action may be imminent.
For example, Secretary of State Mike Pompeo recently said Americans should be cautious in using the app.
TikTok spokeswoman Jamie Favazza said the company's growing U.S. team has no higher priority than promoting a safe app experience that protects users' privacy.
"Millions of American families use TikTok for entertainment and creative expression, which we recognize is not what federal government devices are for," she said.
(Reporting by Nandita Bose in Washington; Editing by Bernadette Baum and Richard Chang)
This story has not been edited by Firstpost staff and is generated by auto-feed.
World
ATHENS (Reuters) - Greek police used teargas and water cannon to disperse people who had gathered in central Athens on Saturday to protest against mandatory COVID-19 vaccinations. More than 4,000 people rallied outside the Greek parliament for a third time this month to oppose mandatory inoculations for some workers, such as healthcare and nursing staff.
World
ISTANBUL (Reuters) - Two Turkish soldiers were killed and two were wounded in an attack on their armoured vehicle in northern Syria, and Turkish forces immediately launched retaliatory fire, Turkey's defence ministry said on Saturday. "Our punitive fire against terrorist positions is continuing," the statement on Twitter on said. It did not specify where the attack occurred, but media reports said it was in the al-Bab area.
World
By Marcelo Rochabrun SAO PAULO (Reuters) - Protesters took to the streets in several Brazilian cities on Saturday to demand the impeachment of far-right President Jair Bolsonaro, whose popularity has fallen in recent weeks amid corruption scandals against the backdrop of the pandemic. This week, news broke that Brazil's defense ministry told congressional leadership that next year's elections would not take place without amending the country's electronic voting system to include a paper trail of each vote. Bolsonaro has suggested several times without evidence that the current system is prone to fraud, allegations that Brazil's government has denied