U.S. says two top al Qaeda leaders in Afghanistan targeted in strikes | Reuters
WASHINGTON The United States carried out strikes in Afghanistan on Sunday targeting two of al Qaeda's most senior leaders in the country, the Pentagon said on Wednesday.The U.S. military is still assessing the results of the strikes mounted after extensive surveillance against command-and-control locations in remote areas of Kunar province, Pentagon spokesman Peter Cook said in a statement.One of the targets was Faruq al-Qatani, who served as al Qaeda's leader for northeastern Afghanistan and had been assigned by the group's leadership to re-establish safe havens in the country, Cook said.The other, Bilal al-Utabi, was involved in 'efforts to re-establish a safe haven in Afghanistan from which to threaten the West, and in efforts to recruit and train foreign fighters,' he added
WASHINGTON The United States carried out strikes in Afghanistan on Sunday targeting two of al Qaeda's most senior leaders in the country, the Pentagon said on Wednesday.The U.S. military is still assessing the results of the strikes mounted after extensive surveillance against command-and-control locations in remote areas of Kunar province, Pentagon spokesman Peter Cook said in a statement.One of the targets was Faruq al-Qatani, who served as al Qaeda's leader for northeastern Afghanistan and had been assigned by the group's leadership to re-establish safe havens in the country, Cook said.The other, Bilal al-Utabi, was involved in "efforts to re-establish a safe haven in Afghanistan from which to threaten the West, and in efforts to recruit and train foreign fighters," he added.
Cook did not specify how the strikes were carried out. But two U.S. officials, speaking on condition of anonymity, earlier said the al Qaeda leaders were targeted in air strikes.
"If these strikes are determined to be successful, eliminating these core leaders of al Qaeda will disrupt efforts to plot against the United States and our allies and partners around the world, reduce the threat to our Afghan partners, and assist their efforts to deny al Qaeda safe haven in Afghanistan," Cook said.
(Reporting by Idrees Ali; Editing by Chris Reese and Richard Chang)
This story has not been edited by Firstpost staff and is generated by auto-feed.
World
The Pentagon pumped out more contracts than it could oversee, lawmakers and government special investigators said
World
A donor conference in Geneva on Monday saw countries promise a total of $1.2 billion in aid for Afghanistan, which was taken over by the hardline Islamist group last month in a lightning offensive that took retreating US troops by surprise.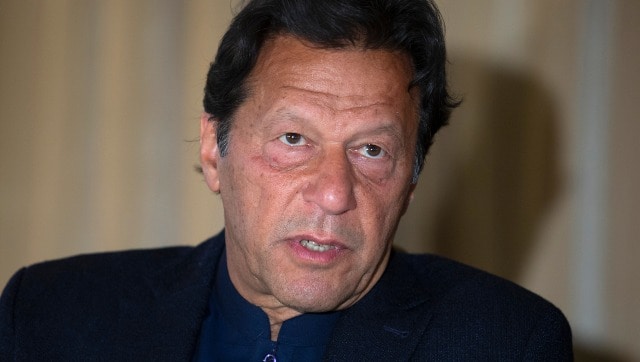 World
In an interview with CNN, Khan talked about women's right in Afghanistan and hopes for an 'inclusive' government. He said no one could predict the future of Afghanistan