U.S.'s Pompeo says 'every indication' Islamic State inspired Sri Lanka attacks: CBS
WASHINGTON (Reuters) - U.S. Secretary of State Mike Pompeo said in a television interview on Wednesday there was 'every indication' that Sunday's bomb attacks in Sri Lanka that killed 359 people were inspired by Islamic State. 'Every indication is that this was at the very least inspired by ISIS,' Pompeo said in an interview with CBS News, referring to the group by an acronym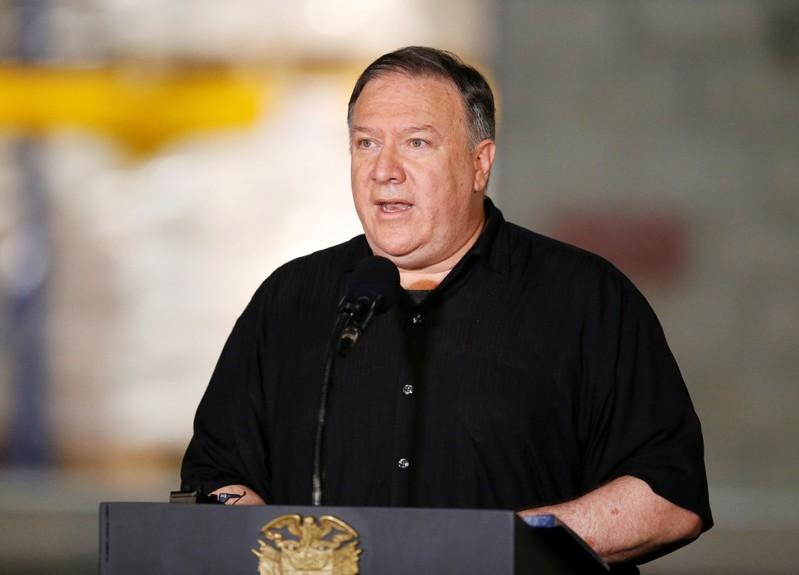 WASHINGTON (Reuters) - U.S. Secretary of State Mike Pompeo said in a television interview on Wednesday there was "every indication" that Sunday's bomb attacks in Sri Lanka that killed 359 people were inspired by Islamic State.
"Every indication is that this was at the very least inspired by ISIS," Pompeo said in an interview with CBS News, referring to the group by an acronym.
Sources familiar with internal U.S. government reporting on the attacks told Reuters that while investigations are ongoing, U.S. agencies believe the group that carried out the attacks had sympathies and possibly contacts with the Islamic State movement.
U.S. agencies are collecting information on the attackers' relationship with Islamic State and are trying to determine if there was any involvement in the attacks by what remains of the militant group's central organisation, which scattered following its eviction from territory it controlled in Syria, the sources said.
One of the sources said official reporting supported news reports that the leader of the group that carried out the attacks is known as Mohammed Zahran Hashim and that he is the central unmasked figure in a photo of the alleged attack team issued by an Islamic State publicity outlet.
The source added that investigators believed another person involved in the attacks was Abdul Lathief Jameel Mohammed. The Guardian reported that British counter terrorism investigators believed Mohammed attended a university in southeast England from 2006 to 2007.
(Reporting by Mark Hosenball; Writing by Mohammad Zargham; Editing by Eric Beech and Peter Cooney)
This story has not been edited by Firstpost staff and is generated by auto-feed.
World
By Andrea Shalal WASHINGTON (Reuters) -The United States said on Thursday it would boost public climate finance to help poor countries reduce greenhouse gas emissions and adapt to a changing climate, doubling funding by 2024 from high average levels hit during the Obama administration. The White House said it was embracing "ambitious but attainable goals" for international aid to developing countries, given the urgency of the climate crisis and to compensate for a sharp drop in U.S. funding during the Trump administration.
World
(Removes extraneous word 'while' in paragraph 3) (Reuters) -Pregnant women infected with COVID-19 and their newborn children face higher risks of complications than was previously known, a study by British scientists showed on Friday. An infection of the new coronavirus in such newborns is associated with a three-fold risk of severe medical complications, according to a study conducted by scientists at the University of Oxford. (https://bit.ly/3tNwkJ7) Pregnant women are at higher risk of complications such as premature birth, high blood pressure with organ failure risk, need for intensive care and possible death
World
MADRID (Reuters) -Anonymous death threat letters with bullets enclosed in the envelopes have been sent to two of Spain's top security officials and the leader of the hard-left Unidas Podemos party, officials said on Friday, adding police are investigating.